Sustainability is the response when we think of taking up more responsibility towards the environment that we live in, and rightfully so.
After all this time we've had nature at our disposal, it's high time we contribute to it in one way or another.
While there's the chance to implement small changes (think adjusting our consumerism to a more mindful shopping), it's the grand-scale moves such as making energy-efficient buildings that make a more impactful difference straight away.
With solutions like innovative insulation, it's never been easier to achieve this. Although there are numerous options, it's the PIR alternative that truly stands out with the insulating characteristics, including outstanding fire performance which isn't the forte of the PUR counterpart.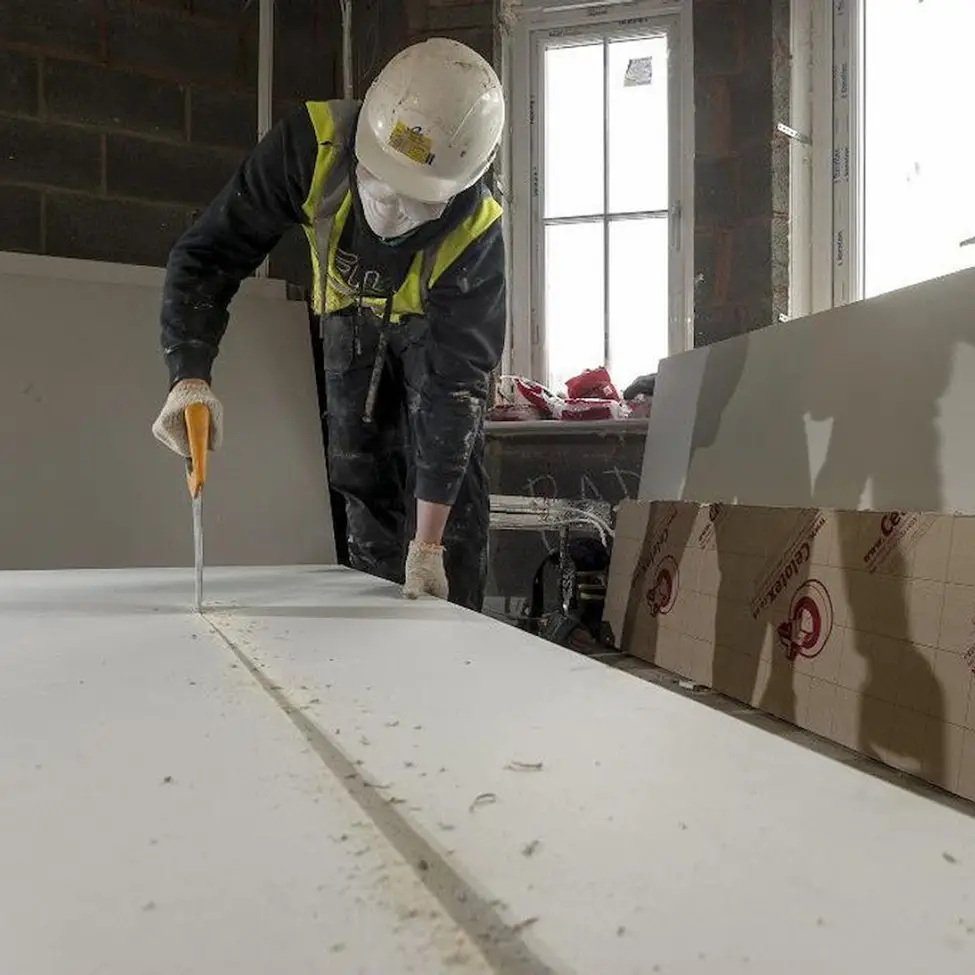 PIR is also superior in terms of ease of application due to the light and thin design easy to cut to the wanted size and shape, but it wins over with the pressure too. With designs available in various thicknesses, from the thinner 25, 40, and 50, to the thicker 70, 90, and multi-purpose 100mm PIR insulation boards from notable brands like Kingspan, Ecotherm, Celotex, Xtratherm, Mannok and Quinn, you have plenty to choose from for a range of projects.
There are also the thicker 110, 120, and 150 mm as the more standard, and the exceptionally thick 200 mm, but it's the mid-range 100 mm that's the popular choice for their resilience as much as the possibility to use them for floor as well as ceiling and wall purposes.
Whether it's pitched or flat roofs, solid masonry walls or floors, or timber framed or steel framed systems, you can count on the thermal conductivity with the lambda value of 0.022 to do the insulation job.
Also Read: Smart Plumbing Features & Products a More Sustainable and Resource-Efficient Bathing Experience
Table of Contents
What Are the Advantages of PIR Insulation?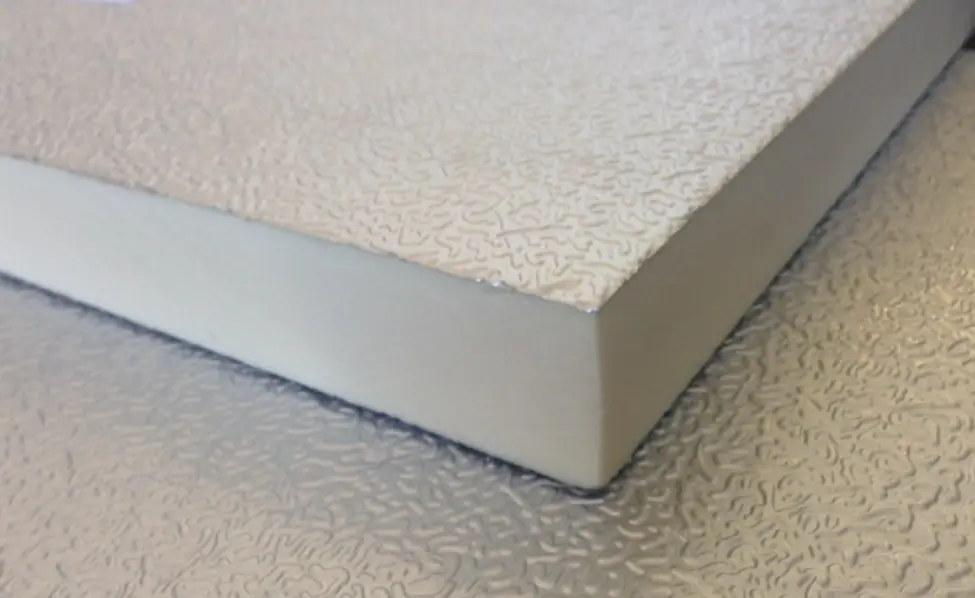 PIR, short for polyisocyanurate, is a type of foam made from synthetic materials in a process that involves the use of polyol resin and isocyanate, as well as the addition of carbon dioxide into the mixture to expand and harden the foam to provide you with advantages like:
Moisture-Repellence for a Healthy Home
You don't have to live in a particularly humid environment with rains being a constant to be exposed to the threat of mould and mildew. If you don't have the quality insulation that 100mm PIR insulation boards can provide you with, chances are those crevices are a perfect breeding ground for bacteria and fungi overgrowths, leading to poor indoor air quality and various health issues.
The specialised insulation is designed to wick away moisture and prevent condensation, and the conditions that lead to moisture-related issues.
Also Read: Pre Construction Anti Termite Treatment – Procedure, Methods & More.
Effective Insulation for a Comfortable Indoor Environment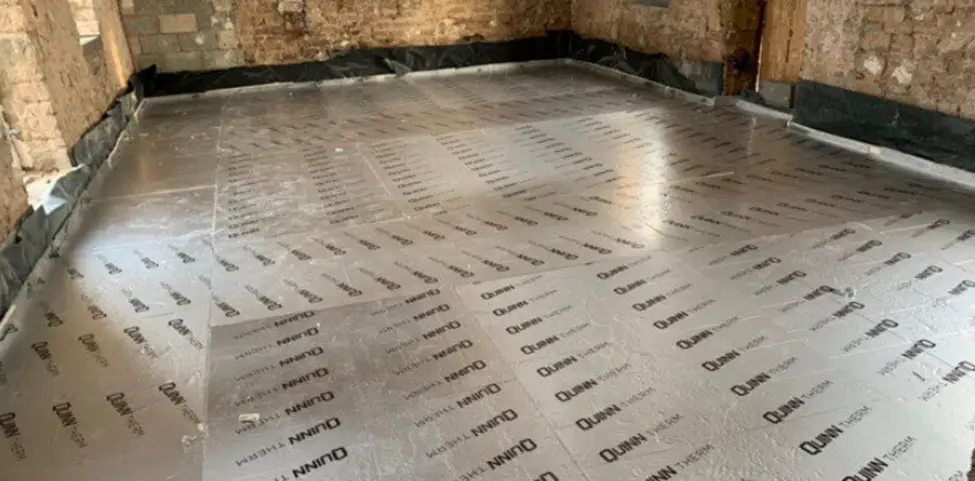 The combination of insulation plus moisture-repellence is key to building passive homes that are just as good for the environment as they are for the people living in them, which is exactly what the PIR insulation helps make happen.
Its role in insulation is possible thanks to its closed-cell structure designed to trap the air inside, providing properties like high R-value (thermal resistance) and low thermal conductivity.
Also Read: Air Conditioner Size Calculator – Steps to find AC Tonnage with online Calculator
As such, you get a home or a building with a 100mm insulation board system that's highly effective in keeping the heat inside during the cold days of the year, and keeping the heat outside during the hot days of the year. It's undeniable to consider the extra benefits resulting from this.
One is the incredible thermo-regulating properties providing you with more control over the artificial heating and cooling whether it's from a heater or an air condition system, and two, is the sound-proofing effect as a bonus. So, there's more to those boards than what merely meets the eye, which is reason more for you to give it some serious thought as an investment if you haven't by now.
Reduced Energy Consumption
If the fact the PIR boards won't significantly take up your budget doesn't amaze you (though they do cost more than the fibreglass insulation), then perhaps the fact they further help you reduce your costs will. As there's a lesser need to heat or cool the rooms, you won't get to spend that much on energy bills.
The unexpected gain from all of this is the pleasant feeling you also get from lowering the carbon footprint and being the change you wish to see in the world when it comes to implementing more sustainability on a day-to-day basis.
Also Read: Office Fitouts Trends & Ideas to Improve Energy Efficiency with Double Glazing
Fire-Resistance for Safety
Remember the fire performance mentioned earlier? Well, thanks to the composition of the PIR boards, and the special blend of both organic and inorganic materials, you get a unit that works perfectly well together when it comes to retarding the flames.
This means the foam works as a protective barrier when in contact with flames. In case of a fire, the 100mm PIR boards can contain the flames, slow down the spread, and allow you time to put it out before any life-threatening danger or serious damage occurs.
Also Read: Fire hazard in a buildings – Causes – Examples – Prevention – Effects [PDF]
Extended Lifespan of the Property
With the increasing prices of homes at the moment, it's understandable if we tread lightly when deciding on some major investments.
But worry not, what you pay for will come back to you in longevity as the boards are designed to last long, as long as several decades, guaranteeing a healthy and comfortable living environment that adds to your quality of life.
That is, you can expect to gain all this as long as you ensure the proper installation. If you choose to take matters into your own hands, keep in mind although it's a relatively easy application process, you do have to have the appropriate tools for the job (e.g. kneeling pad) and set the perfect base to layer the boards over.
Also Read: Home Automation's Revolution: Redefining Home Comfort and Efficiency
In addition to cleaning the surfaces where you intend to apply the boards to keep them free of any dust or debris that could affect the bonding, it's important to remember to measure up the whole space properly.
This way you'd be able to get the correct shape and size of the board necessary for the application. As a result, you ensure the property gets adequate insulation that delivers every benefit it promises.
Further Read: 8 Ways to Make Your Commercial Property Energy Efficient