In the changing era of technology and increased global temperature, Air conditioning is one of the most essential appliances that every household should have. But how do you decide which Aircon is best for you? For a buyer, this is the most difficult thing to decide. If not decided wisely, you may regret purchasing the air condition soon. Making this simple, Aircon Servicing Singapore company has created a helpful quick guide you need to check before appearing at the air conditioner store.
#Important factors to be considered while purchasing Air Conditioner
1. Types of Air conditioners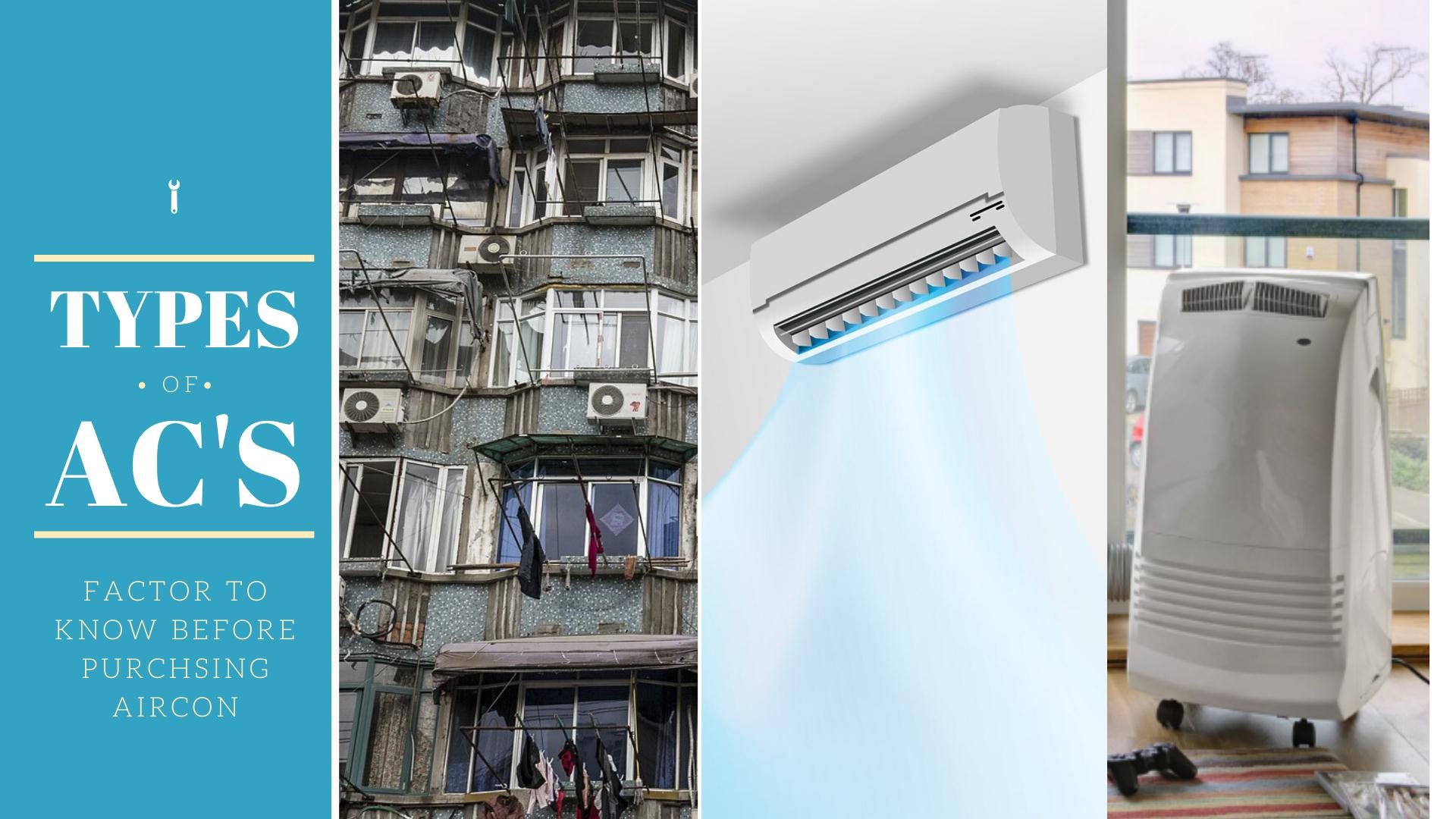 Brainstorming and knowing about your requirements is the first thing that should be done before purchasing an Aircon. There are several types of Aircon available in the market. All have different requirements and features. You should be aware of it, so that you may not get confused about which one to buy at the store. Below is most used Aircon types listed:
Window Aircon: If you have a room with a window, you may think about installing the window Air conditioning system. However, it is a good idea but there are some pre-requirements you should know before finalizing your decision. Window Aircons needs more space to fit. Your installation officer may ask for your permission to make windows large for installation. At present Most of the household use window Ac. It will be more efficient if your window is in the middle of the wall. This will help air to go unanimously on both sides.
Split Aircon: Those rooms who have no window should go with split AC's. Split Ac will be installed on the top of your wall. This requires less space than the windows Aircon. Also, it looks good on the wall more than larger window Air conditioners. Companies nowadays also tend to provide advanced features in split Aircon to make them more lavish.
Portable Aircon: A few years ago, a new air conditioning system called portable Aircons came in the market. They were made for small rooms where no large window and split Aircon can be installed. Portable Aircon are small and can be installed anywhere and shifted when needed. Portable Aircons are best to use in small rooms.
Several kinds of other Ac's such as Central Air Conditioners, Hybrid Air Conditioners, Mini-split Air conditioner, Portable Aircon, inverter aircon, non-inverter aircon, etc. are also available in the market but you should not be puzzled with your Aircon requirements and needs.
2.Tonnage
Tonnage can be defined as Aircon's cooling capacity. If you purchase an air conditioner with less tonnage but you have a bigger room, it will directly increase your monthly electricity consumption. Also, it will not cool the space properly due to less tonnage. Similarly, if you purchase an AC with more tonnage than needed it will make you feel resting on the north pole. Here is a simplified solution for your tonnage requirement decision:
With room size up to 100 sq. feet: Buy 0.8ton Ac
With room size up to 150 sq. feet: Buy 1ton Ac
With room size up to 250 sq. feet: Buy 1.5ton Ac
With room size up to 400 sq. feet: Buy 2ton Ac
Must Read this Article on  How much air conditioner capacity do you need for your home for detailed information about tonnage.
3. Size of Aircon
The size of Aircon is an important factor to keep in mind while purchasing an air conditioner. Window Air conditioners are a bit larger than split Aircon. House owners with small Rooms should consider that Aircon which needs less space to install. Portable Aircons are made for this purpose only. Big size Aircons can be installed in big rooms without any hassle. Also, it will not give the room any bad look.
But if you try to install big sized Aircon in a small room, your room space, as well as looks, will be affected. The increasing number of windows in the room increases the heat. Apart from this, the size of the room, number of people living in a room, wall facing the sun, stuff and electric appliance in the room also emits heat. You should get yourself clear about all these points before making a decision.
4. Condenser
The expected working life and capacity of the Aircon is decided by the condenser and coils used in it. There are two types of condenser are being used in Aircons. The first one is Copper condenser and the second one is Aluminium condenser. Remember that Aircons are very technical in making so they need extra care and service.
Aluminum condensers are cheaper than the copper condensers. But you may actually need to pay more for maintenance if your AC has aluminum condensers in it. Aircons with Aluminium condensers have a short life expectancy.
It will be a good idea to go with copper Condensers. They are a bit costlier than Aluminium Condensers but have more life expectancy. The copper condenser will give you more cooling with low maintenance costs.
5. Power consumption
We all know that Aircons consumes too much power. So, power consumption is a must-watch factor before buying an Aircon. Every year NEA (National Environment Agency) changes the green tick ratings of Aircons based on their quality and performance. Higher tick rating means they consume less electricity. Low tick rating means aircon will use more power to work.
It is not a great idea to purchase a low-cost aircon which uses more power to work. This will increase your electricity and maintenance costs every year. So Aircon Service Singapore company, MCL suggests you go with the high tick rating Aircons.
6. Brand
Obviously, if you haven't listened to the name of the Aircon brands in Singapore before. You won't feel confident about Buying that Aircon. So choosing an Air conditioning system that is from a highly credible Brand is a safe. This gives a feeling and confidence about the quality of the air condition.
Also, it assures you that if something goes wrong there will be good warrenty and service. Don't hesitate to take reviews from your friends, relatives about the specific aircon brand if they are using it or have used it before. This is another smart effort you can make in order to not wasting your money on less credible and cheap quality brands.
7. Cooling efficiency
Cooling speed and efficiency is also an important point to note while buying Aircon. Every AC has a thermostat installed in it. This measures the room temperature and gives a signal to the condenser. For example, you set your Ac to 16 and the current room temperature is 30. Then thermostat will signal the condenser until the room temperature becomes 16. After reaching 16 thermostats will cut the signal.
If you have a programmable thermostat and good condenser in Aircon, it will take less time to reach the 16 degree temperature. Aircons with a bad quality condenser and thermostat will consume more electricity and will take more time to get to 16 degrees. This increases the load on the Air conditioner and reduces the efficiency of Ac.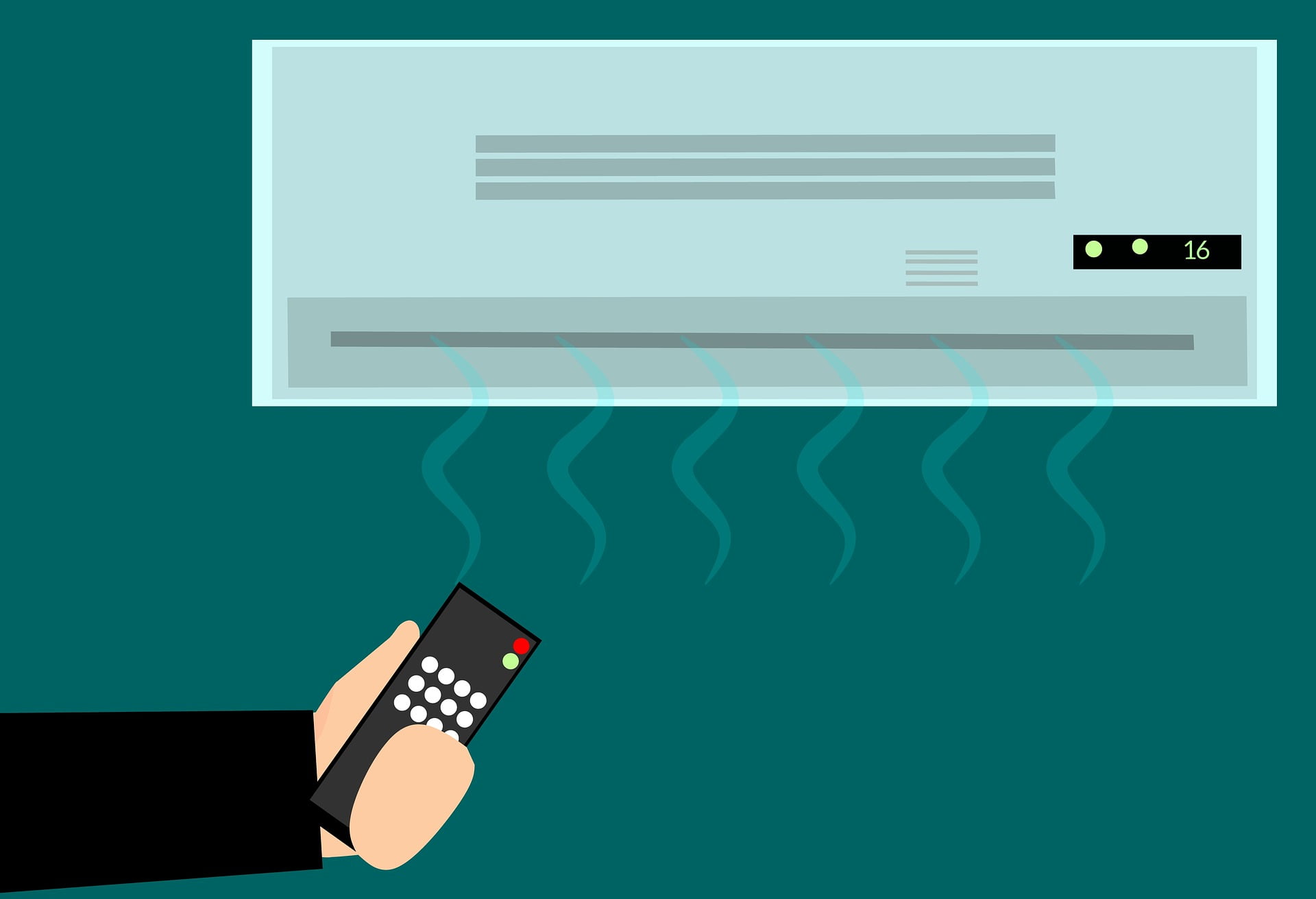 8. Noise
Consider noise as an important point while making a mind to buy an Aircon. Many Aircons produce more noise when working. Always prefer the Aircons who produce noise of less than 50-60 DB. Ask the Aircon provider about the noise of it. A noise-making Aircon will disturb you while working and sleeping. Also, it affects the hearing capability of a person who works 24*7 in Air condition. If your Air condition makes much noise in starting then chances are higher that noise will increase after some time. In the future, It's going to cost you more in terms of money.
9. Aircon rating and EER
The Green tick ratings provided on AC tells a lot about the quality of the product. Green Tick ratings are based on different factors. The major factor is energy efficiency. EER (Energy Efficiency Rating) tells about how much energy your Ac is going to use. So Always consider Aircons who have 3 or more than 3 green ticks provided by NEA.

10. Dehumidification Unit
Pre-check and ask your dealer about the quality of the dehumidification unit installed in Aircon. The Air condition you are thinking to buy must be good in Dehumidification. The task of the Dehumidification unit is to reduce the humidity of the room.
Aircons who have a good Dehumidification unit increase the overall efficiency and reduces future service costs. One more thing to check is the filters installed in it. Good quality filters in Ac increases the cooling and efficiency of Aircon.
11. After-sale service and warranty
Everybody knows that If a customer gets disappointed, he will never ever buy something from that company in the future. Keeping this in mind, always go with the brand who provides value to its customers after selling something. After-sale service is the point where the company's credibility is being tested.
Electronic equipment can malfunction easily at any time no matter what brand it is. Getting a long warranty period with purchase is good. Make sure their after-sale service is also good and positive. If you have already purchased the aircon and experiencing dissatisfaction with help from your dealer side. You can get a quote from Aircon Servicing Singapore company, MCL Aircon (one of the most trustworthy Aircon servicing provider in Singapore) for aircon servicing/ installation/ repairing and replacing.
12. Maintenance Needs and Costs
The maintenance need of the Aircon depends on the Installation (Good or bad). Even with high ratings, your Air condition system may cost you more if not installed properly. So, make sure your installation and aircon servicing is done by an authorized person.
Before purchase, you should also make it clear from the dealer how often the Aircon need maintenance and servicing for better performance. You can't postpone your Aircon maintenance because it will result is less cooling and more power consumption. This thing will affect other parts of Ac and can result in more monetary expenditure.
13. Multipurpose
Nowadays Aircons are not just about cooling rooms. They have become advance. They do more than cooling. The market is filled with advanced technology Aircons which can do advance pieces of stuff like auto-restart, wifi facility, control from the outdoor, automatic temperature adjustment, etc.
Focus more on the basic features of the Air conditioner. They should be good and worthy. You can consider these advanced features if you want while buying the air conditioner.
14. Appropriate to room
The cooling of the room is the first thing someone notices when he enters the room. The second thing can be your Aircon. It will be a good idea if you buy an AC who makes your room more beautiful. You are not going to tell them its features unless they notice your aircon's sleek design and beautiful body. Choose a decorative color or design that fits your room and adds a feather to your room's cap.
15. Conclusion
Aircons are costly to manage, so purchasing one is a big decision for middle-class people. But if you have checked all the points. Aircon Servicing Singapore ,MCL Aircon (A leading Aircon servicing provider of Singapore) mentioned above before purchasing the air condition. You will never feel regret about your choice. Many people do the silly mistake of buying AC just on the suggestion of the dealer. You should not do this mistake. You must have some knowledge about the aircon you are going to buy. Keep these points in mind and take the appropriate decisions about the aircon which is best for you and your family.