Turning your home into a luxurious sanctuary can be a truly fulfilling pursuit. Yet, with countless options available, it's easy to feel overwhelmed and unsure of where to start. But don't worry. We got you covered!
In this article, we'll guide you through carefully curated high-end home upgrade ideas that promise to bring opulence and elevate your living experience. So, say goodbye to confusion and welcome a world of lavish indulgence in your own home.
Table of Contents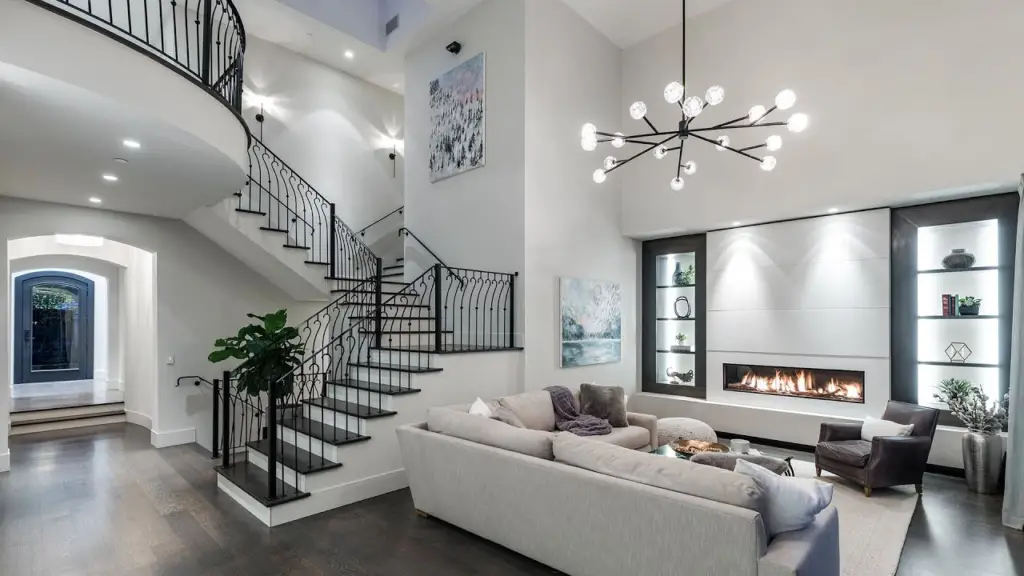 Choose the Right Flooring for Opulent Living
There are numerous aspects to think about when picking a floor covering type. Some people choose wood flooring as its natural and timeless appeal, while others opt for laminate due to its cost-effectiveness.Those seeking coziness may lean towards carpet, whereas those valuing durability and low maintenance might go for vinyl. Each flooring type offers distinct benefits and aesthetics, allowing homeowners to select the perfect fit for their lifestyle and taste.
But yes, the best flooring type for your home will vary depending on the purpose, the desired appearance, and the budget you're willing to invest. Therefore, it is recommended that you consult with flooring contractors, as they possess the knowledge and expertise to guide you through the selection process, ensuring you choose the perfect flooring that aligns with your needs and preferences.
High-Tech Security Systems
High-tech security systems offer state-of-the-art protection, combining advanced surveillance, motion sensors, and smart locks. These systems provide around-the-clock monitoring and real-time alerts, granting you peace of mind whether you're at home or away.
With customizable features and remote access via smartphones, you can effortlessly control and monitor your home's security. Embrace the latest in security technology to safeguard your valuable assets and loved ones, creating a haven of tranquility within the confines of your opulent abode.
Embrace Smart Home Automation
In the era of modern luxury living, embracing smart home automation is a must. Integrate cutting-edge technology to control lighting, temperature, and entertainment systems with a single touch.
From voice-activated assistants to intuitive smartphone apps, the convenience of managing your home effortlessly adds a touch of opulence to daily living. Stay at the forefront of innovation while creating a sophisticated ambiance that adapts to your desires.
Create a Tranquil Outdoor Oasis
Luxury living isn't confined to the interiors; it extends opulence to your outdoor spaces. Create a tranquil outdoor oasis in your own backyard and escape to a serene paradise. Embrace nature's beauty with lush landscaping, vibrant blooms, and cascading water features.
Design a peaceful retreat with comfortable outdoor furniture, perfect for relaxation and meditation. Add soft lighting and flickering candles to set the mood for evenings. Incorporate cozy fire pits for warmth and starlit gatherings. Whether it's a zen garden, a secluded patio, or a luxurious poolside, your outdoor oasis will offer a sanctuary away from the hustle and bustle of everyday life. Embrace the tranquility, and let nature's embrace soothe your soul in this serene haven.
Conclusion
By embracing these high-end home upgrade ideas, you can transform your living space into a luxurious haven that exudes sophistication and charm.
So, why wait any longer? Start today and immerse yourself in the world of opulent living.