Roofing companies play a crucial role in protecting homes and businesses from the elements. A well-built roof safeguards a property against rain, snow, and sunlight. It also adds value and aesthetic appeal to a home. Not surprisingly, owners are keen to keep it in top shape over the years. Roofing services are in high demand, with more than 81,000 companies offering them.
What distinguishes the best roofing companies from the rest? It is not just about nailing shingles or sealing seams but about delivering long-lasting quality. If you are a contractor, you must follow the best practices to stay on top of your competitors.
We will look at the strategies that ensure roofing projects meet and exceed customer expectations and win their loyalty for the long haul. Get ready to ace project quality that keeps clients satisfied and returning for more, whether you are a seasoned roofer or just starting.
Table of Contents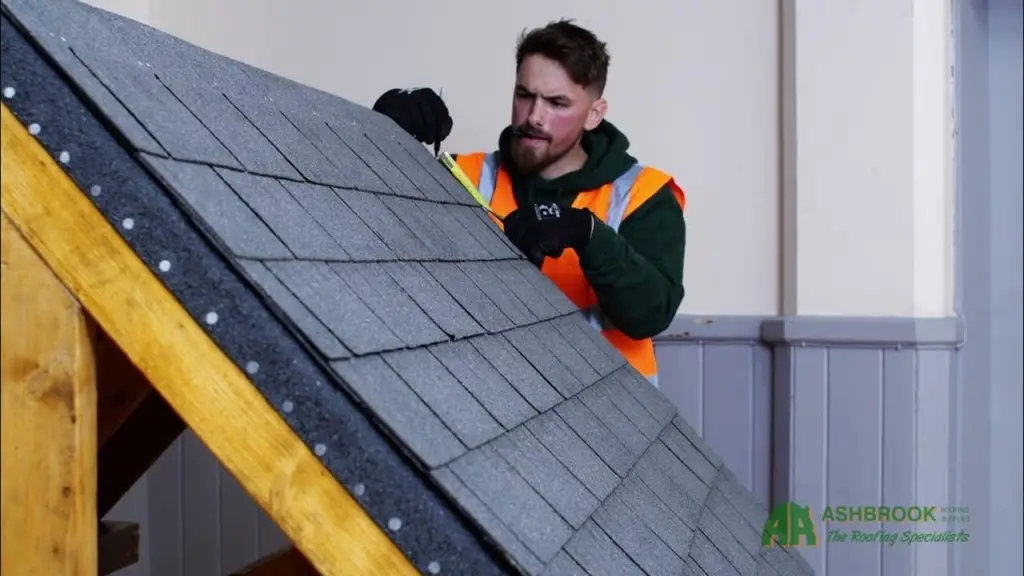 Adopt the right mindset
The mission of your company should be to focus on quality. The best way to do it is by instilling an excellent culture in your team from the start. Begin by setting an example as a leader with the right approach.
Cultivate the value of precision, attention to detail, and doing the job correctly the first time. A quality-oriented mindset begins at the top and reaches all aspects of your operations, from project planning to final inspection.
Communicate closely with clients
Effective communication is an essential part of project quality. You should maintain client communication throughout the process, from initial consultation to project completion.
Address their concerns, answer their questions, and establish clear timelines, costs, and potential challenges. Regular updates and open communication build trust and ensure that clients are happy with the final result.
Also Read: Everything you need to know about Roofing Warranties & Insurance
Build a like-minded team
Your team is the lifeblood of your business, so you shouldn't cut corners when hiring people. You should recruit and retain skilled professionals who share your dedication to excellence.
Invest in ongoing training and certification programs to keep your team on top of industry best practices and standards. Create a positive work environment that promotes collaboration and a shared commitment to providing high-quality roofing solutions.
Invest in top-grade materials
The quality of materials determines the longevity and performance of a project. Do not compromise on the quality of materials to save money. Also, educate your team on the importance of material selection and make sure they follow the manufacturer's installation instructions.
Collaborate with reputable suppliers who offer high-quality, long-lasting roofing products. You can browse through butler parts to check top-notch items, from panels to fasteners and accessories. Finding a partner you can depend on keeps you stress-free about projects.
Prioritize inspections and quality control
Strict inspections and quality control measures in the roofing industry are non-negotiable. You should use a systematic approach to inspect jobs at various stages. These stages may range from substrate preparation to final installation.
It allows you to identify and resolve problems before they become serious. Quality control ensures that your work meets industry standards and reduces the likelihood of problems after installation.
Also Read: The Path To Becoming A Licensed Contractor: Steps And Requirements
Master the process
Roofing is a complicated process with numerous steps and stages. Your team must understand the process from beginning to end. Comprehensive training in safety protocols, building techniques, and equipment operation is an integral part of the process.
Continuous improvement and skill development should be a part of your culture. You can streamline operations, reduce errors, and consistently deliver high-quality roofing projects with this approach.
Follow-up post-installation
Your dedication to quality should not end with the completion of a project. In fact, it is only a milestone when defining your services. You should follow up with clients after installation to ensure their satisfaction and to address any concerns as soon as possible.
Provide warranties and guarantees that demonstrate your belief in the quality of your work. A proactive approach to post-installation support reassures clients and strengthens your reputation as a roofing company that stands behind its work.
Embrace sustainable practices
Incorporating sustainable roofing practices is good for the environment and your company's reputation. You should provide eco-friendly roofing options such as cool and green roofs to reduce energy consumption and promote environmental responsibility.
Educate customers on the long-term advantages of sustainable choices. You show a dedication to quality by embracing sustainability beyond the immediate project results.
Conclusion
Delivering project quality in the roofing industry is simpler than you imagine. Follow these steps to meet and exceed client expectations. They also help you build a stellar reputation and position your roofing company as an industry-trusted leader.