A luxury home is the realization of many people's dreams of elegance and sophistication. Not surprisingly, more than 18 million Americans chose to build their dream homes instead of buying ready properties as of 2021 statistics. 
Finding the ideal construction specialist to make that vision a reality is a crucial first step in this enormous undertaking. You want a partner who understands the nuances of luxury construction and shares your passion for perfection, not just a builder. 
We will reveal how to sift through the sea of builders to find the one who can realize your needs and wants with quality, craftsmanship, and attention to detail. So, let's help you find the right specialist to transform your vision into an opulent home.
Table of Contents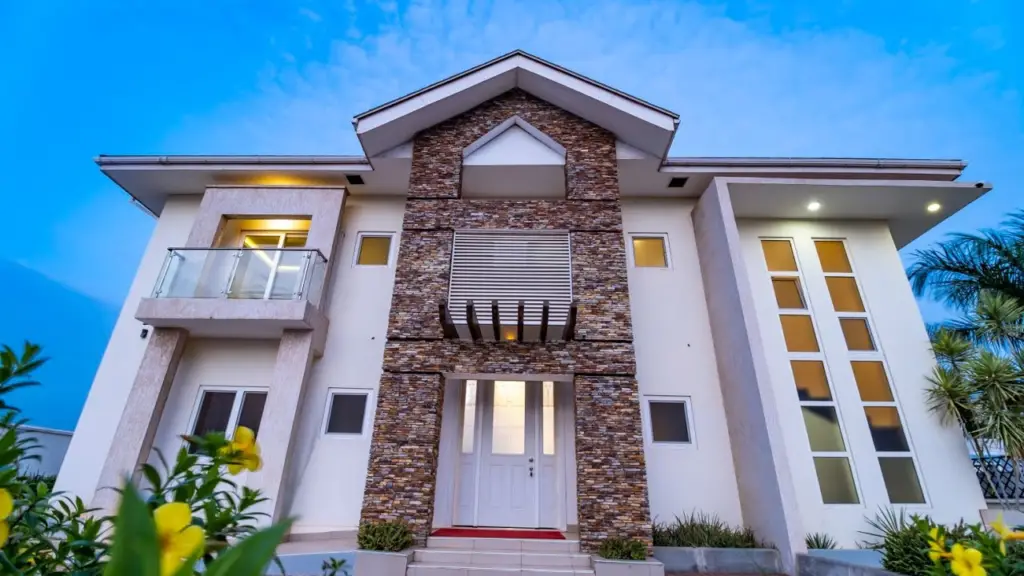 Create your wishlist
You must have a clear idea of what you want before you even start looking for a construction specialist for your luxury home. Do you have a specific look and feel in mind when visualizing a perfect house?
Make a thorough wishlist that includes the designs you prefer, the features you must have, and any special additions you want. It will help you convey your expectations clearly and enable potential experts to grasp the scale of your project. Consider it a way to find a perfect fit.
Also Read: Home Automation's Revolution: Redefining Home Comfort and Efficiency
Research your options
You can start your search by looking up local construction professionals who specialize in projects for luxury homes. Not everyone will be a specialist in building premium properties. You can research these builders' websites, portfolios, and client endorsements online to get a complete overview. 
According to Touchstone Group, checking warranties is a good idea when opting for luxury buildings. You will have peace of mind if the builder offers a warranty for their work. Find companies with expertise in high-end building and a portfolio that fits your vision. Select a few candidates from your list who seem promising. 
Seek recommendations
Finding a trustworthy construction expert can be a gold mine with the help of word-of-mouth recommendations. Ask friends, relatives, or acquaintances who have constructed luxury homes for their thoughts on the process. 
They can offer perceptions of the building processes, the professionalism of the builder, and the general caliber of their work. Savvy decision-makers frequently give a lot of weight to personal recommendations. 
Check credentials and track record
You should examine their credentials and prior experience after identifying potential construction experts. Check their license and insurance to ensure compliance with the applicable legal requirements. 
Ask for references from previous customers, then connect with them to learn more about their opinions. Inquire about the builder's commitment to deadlines, spending plan, and the caliber of the finished product. 
Visit actual projects
Portfolios and images can only convey so much information. You can plan to see some of the builder's completed projects in person whenever possible. 
It enables you to observe the quality, craftsmanship, and attention to detail firsthand. Additionally, it gives you the chance to discuss particular features or design elements you are thinking about for your own luxurious home and to ask questions. 
Compare pricing with market rates
Cost is important, but you should not compromise quality in favor of a lower price. Get thorough quotes from the construction professionals you've narrowed down and compare them to market costs for projects building luxury homes. 
Be wary of bids that are significantly lower than the competition because these may be red flags. These could be a sign of construction compromises or shortcuts. Finding a builder who offers reasonable pricing while maintaining the level of quality and luxury you want is your aim. 
Prioritize communication and transparency
Transparency and effective communication are essential throughout the construction process. You should assess the responsiveness and communication style of the construction company during your initial interactions with them. 
Are they receptive to your suggestions and worries? Do they give precise and thorough explanations of the construction process, budget, and timetables? A builder who values open communication will ensure that your luxury home project goes off without a hitch and miscommunications.
Conclusion
Finding a trustworthy construction professional for your opulent home requires careful thought, extensive research, and deep consideration. Your decision will determine how your project turns out, so give yourself plenty of time to develop a clear vision, investigate your options, get recommendations, and carefully assess potential candidates. 
You can start your luxury home construction journey with confidence by following these steps. After all, the success and quality of a building project boils down to the expertise and craftsmanship of the builder.