If you want to move away from the hustle and bustle of the city and settle in a peaceful area with a spectacular view of nature, then the Great Smoky Mountains in Tennessee is the perfect choice for you. With its breathtaking mountains, lush forests, and incredible landscapes, this corner of the country offers many opportunities for homebuyers looking for a unique property.
The region is known for its serene environment and scenic views that make it an ideal place to live. Whether you are looking for a vacation home or a permanent residence, there is something here that will suit your needs.
However, we understand that it is not easy to hunt for a home, especially when you are not familiar with the place. Lucky for you, we are here to help!
In this article, we will provide you with a step-by-step guide to finding the perfect Smoky Mountain real estate. From researching properties to closing on the deal, we have got everything covered. So, put on your explorer hat, and let us get started!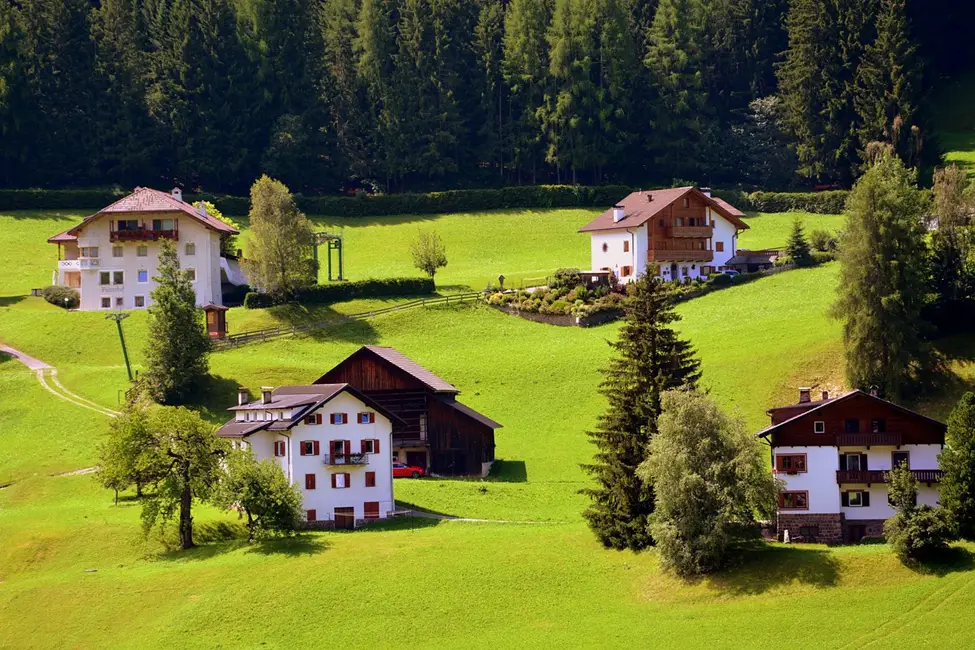 Table of Contents
Steps to Buying Smoky Mountain Homes for Sale
Like buying any other type of property, there is a system that you should follow in order to make the process of buying real estate in the Smoky Mountains a lot easier and smoother. Here are the steps that you should take.
Step 1: Establish Your Criteria
Before you start hunting for Smoky Mountain homes for sale, you should first determine which type of home you want to buy and what features it should have to make it the perfect property for you. Define your requirements, such as the size and layout, as well as the amenities you need. Make a list of these criteria so that it is easier for you to narrow down your search.
Also Read: What are the Telltale Signs of a Reliable Real Estate Firm?
To help you with this, here are the most popular types of homes that you can buy in this region.
Mountain Cabins
Smoky Mountain cabins for sale would be the most obvious choice for those who wish to live in this part of Tennessee. You can find cabins of various sizes, from small cozy cottages to large luxury homes nestled within wooded grounds and offering beautiful mountain views.
Single-Family Homes
If you are moving with your family or want to start a family soon, then a single-family home could be the perfect option for you. This type of property offers more space and privacy than cabins, but they provide a similar mountain feel while offering stunning views of the Smoky Mountains.
Condo Units
For something that is low-maintenance and will not require much work on your part, then consider buying a condo unit. Condominiums are usually located close to downtown areas, so you have easy access to restaurants, shops, theaters, and more.
Apart from knowing the type of properties to buy, you should also think about the location. Do you want to be at the foothills of the mountain? Or, do you want to be near a lake or a river?
Also Read: Is buying real estate in Miami Beach, Florida a good decision?
Moreover, you should be clear about the structural features and amenities to have. Do you want to have a porch where you can relax and admire the view? How about a hot tub? Or, do you need a fireplace to keep you warm during the colder months? All these will be important elements of a perfect mountain home!
For more information on the best options for Smoky Mountains homes for sale, you can check out this page: https://theshorttermshop.com/search-mountain/.
Step 2: Get Pre-Approved for a Mortgage Loan
Financing is always an important step when buying a home, and this is especially true in the case of Smoky Mountain real estate. To ensure that you have a smooth and hassle-free purchase, you should get pre-approved for a mortgage loan before looking at properties.
Getting pre-approved will give you an idea of how much loan you can qualify for based on your financial situation and credit score. This will not only help you narrow down your search but also provide the seller confidence that you are capable of making the sale happen. Moreover, it gives you more bargaining power when negotiating with sellers because they know that financing will not be an issue and that you are serious about buying their properties.
Also Read: The Real Estate Development Process – Viable Design
Make sure to shop around for loans from different lenders so that you can compare interest rates, loan terms, and fees. Also, consider the convenience of online lenders that offer fast approvals and quick access to funds.
Here are good mortgage options that you can take out for your purchase.
Conventional Mortgage – This loan requires the borrower to put down 20% of the purchase price and usually has a lower interest rate than other types.
Government-Backed Home Loan – This type of financing is insured by the government and comes with lower interest rates and more lenient terms.
Jumbo Loan – This is an ideal option if you are buying luxury homes in the Smoky Mountains or a home that has a high purchase price.
To increase your chances of getting approved for any of these loans, make sure that your credit score is in good standing and that you can provide proof of income.
Step 3: Hire a Real Estate Agent to Help You with the Search Process
With criteria in mind and financing in hand, you are now ready to start your search for the perfect Smoky Mountain real estate. In this step, we always recommend getting a professional to help you out with the process. Hiring an experienced real estate agent is key to finding exactly what you are looking for in this competitive market.
With their expertise and knowledge of the area, they can make the search process much simpler for you. They will be able to provide valuable insights into the different properties available in the area and guide you through each step of your home-buying journey. They would even have access to exclusive Smoky Mountain property listings that may not be made public yet! This means that you would also find great properties before anyone else does.
Step 4: Discuss Potential Options with Your Agent
Once you have spoken to your agent about your budget and which types of homes you want, it will not be long before they start presenting you with potential options. Your agent will look for homes that match your criteria and have the features that you want.
For example, they would suggest mountain view homes in the Smoky Mountains that have enough space for a family, a fireplace, and other features. They may also present you with waterfront homes in the mountains with access to swimming and fishing.
You should take the time to discuss each of these options thoroughly with your agent before making your decision. Ask questions about the size of the property, its amenities, and its location so that you can get a better idea of what it would be like living there. Also, do not forget to ask questions about the surrounding neighborhood. Does it have any commercial establishments nearby? Are there schools or parks close by?
After each property has been discussed, ask your agent to arrange a viewing so that you can check out the home in person.
Step 5: Visit the Properties in Person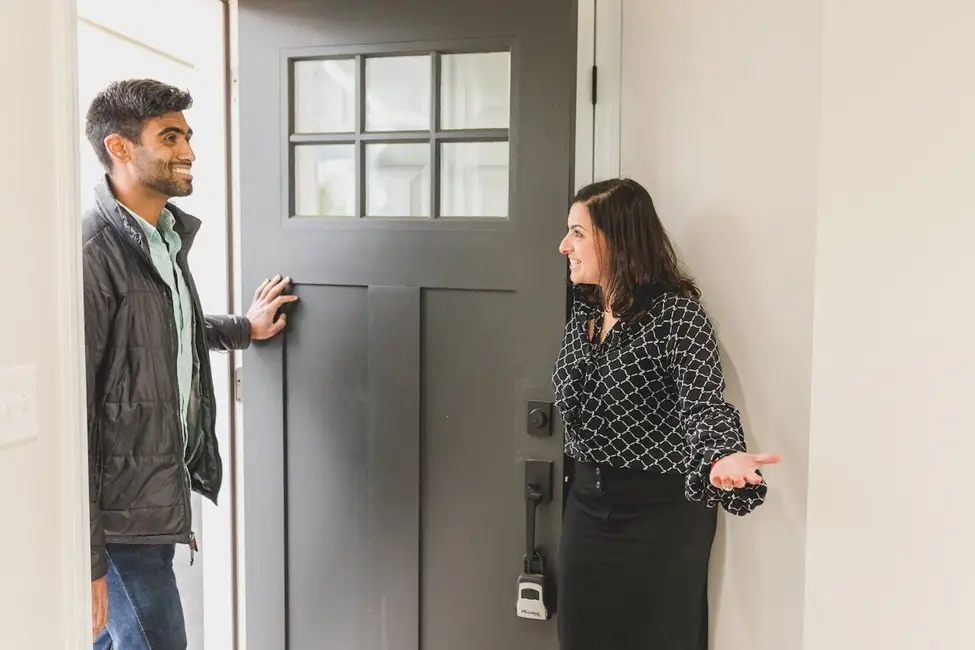 Due to their location and unique construction, mountain homes can look incredibly different from one another. So, make sure to visit the properties in person before making a purchase.
When visiting each property, take your time to inspect every nook and cranny of the house, both indoors and outdoors. Do not forget to assess the condition of the fixtures, like plumbing, wiring systems, electrical outlets, etc., as these are important factors when determining the value of the property. Also, check out its roofing system for signs of damage or deterioration.
Make use of your senses too! Notice any unusual smells? Is there any odor coming from somewhere? How does the property feel? Are there any areas that are feeling damp or humid? Is the house located in a noisy area?
Moreover, you can observe the neighborhood to get an idea of the kind of people living in the area. You can even take a quick walk around the streets to get a sense of the vibe.
Step 6: Make an Offer
At this time, you should already have a specific property in mind, and you can proceed to make an offer on it!
This is also where Smoky Mountain real estate agents will work their magic. Your agent can help you out with this process as they are well-versed in negotiations and will fight for the best deal for you.
Your offer should include the purchase price that you are willing to pay, the terms of your loan, any additional fees or expenses associated with the sale, and other contingencies, such as inspection reports. Be sure to also include a timeline for closing so that everyone involved understands how long it will take to finalize everything.
Once your offer has been submitted, all parties involved will need to agree upon its terms before moving forward. If your offer is accepted, both you and the seller would proceed to sign a sales contract, which is a legally binding document that outlines the entire transaction.
Step 7: Take Care of the Closing Process
When all the paperwork has been finalized and all the terms of the agreement have been met, you are now ready to close on your Smoky Mountain real estate purchase! At this point, you will need to pay any remaining costs or fees associated with the transaction.
Closing usually takes a few days to complete as both parties will need to sign some documents before finally transferring ownership of the property. Once everything is done, you can now consider yourself a proud owner of some valuable Smoky Mountain real estate!
Conclusion
As you can see, buying Smoky Mountain real estate is not that difficult when you have the right information and resources at your disposal. To ensure that you are making the best decisions possible, it is always important to get professional help from experienced real estate agents in the area.
Be sure to take your time when looking for a property in this beautiful mountain region as well. Look for homes that perfectly match your budget and needs and make sure that everything is in good condition. While there can be some stressful moments involved, just remember that all of the hard work will be worth it once you finally settle into your new home. You can now enjoy the peace and privacy of living in one of Tennessee's most stunning natural landscapes with confidence knowing that you have made an informed decision!
If you need more tips that you can use in the home-buying process, feel free to check out our other posts!