ChatGPT has made news all over the world. It is an incredibly convenient solution that offers various opportunities for civil engineering and construction students and professionals. And if used right, it can streamline your study process in college. Here is how to put ChatGPT to good use.
Table of Contents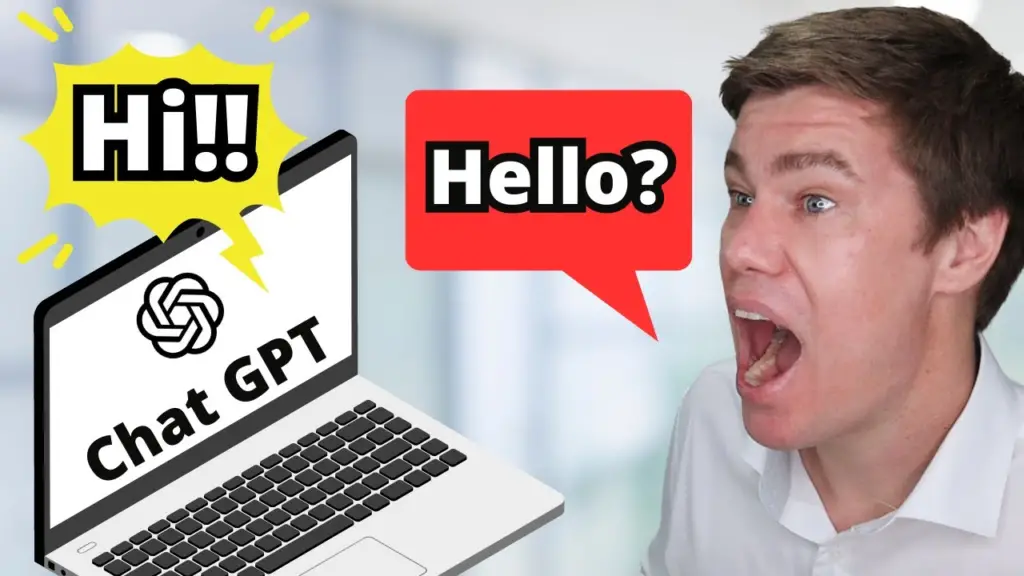 ChatGPT in Education
Civil Engineering is a tough field. It needs you to study and use a lot of books as a reference. But with ChatGPT, you won't have to work hard. You must work smart.
It is worth addressing the elephant in the room. Yes, this software can create various texts based on a prompt. However, students should not use it to create papers for college.
First of all, it is considered a serious offense in academia. Secondly, it is not very good at it. Professors can easily spot that the paper was created by an algorithm. And they can use software to evaluate whether the text is written by humans as well.
Students who have difficulty with academic writing would benefit more from working with professionals. You need to know that you can " hire someone to write a paper for me ," and that's okay. Such platforms are designed for quality help with all kinds of college assignments. Here you can get instant help, advice and guidance on how to complete an assignment and develop the necessary skills.
Also, experienced writers can nail any format, topic, or subject quickly and without any plagiarism or computer-generated sentences. They can polish your work or do it from scratch. In any case, you'll get a well-written and unique paper ready for submission. At the same time, you can learn from experts by following their guidance and reviewing examples.
But ChatGPT can streamline other study processes of students. Here are some of the best scenarios to use.
Also Read: 5 Creative Strategies for Improving Workplace Safety Culture
Generating Tests and Quizzes
One of the best ways to use ChatGPT is to ask it to create a test or quiz based on specific material. For instance, you need to revise core concepts before the exam. Or you need to evaluate how well you know the course material. Instead of writing flashcards or thinking of questions, you can ask the algorithm to do it.
The main benefits are:
It is instant;
It is objective;
It is accessible from any device;
It evaluates your performance.
Students can avoid a situation where they focus on what they know and miss gaps. And they can ask ChatGPT to give correct answers after they're done with the test. Now you have an objective perspective on how well you know specific information.
Also Read: What You Should Know Before Hiring a Resume Editor
Summarizing Texts
Another great way to streamline your studies is to use this algorithm to summarize huge piles of information. This is perfect for doing research faster or revising course material from your phone on the go.
Just copy and paste the text into the chat and ask it to summarize the article. After that, students might decide whether they need to devote time to reading it fully or not. Or you can focus on the core concepts you need to memorize.
Also Read: The 5 Best Construction Apps to Boost Productivity in 2022
Creating Notes
If you have a recording of a lecture or meeting, you can create notes to it with ChatGPT. However, you'll need a text format for the recording. This is a great way to revise lecture material and make sure you didn't miss anything. These notes are extremely useful for memorizing information as well.
Basically, you can ask the solution to create notes on any text, whether it is a paragraph from the notebook or the script of the lecture.
Brainstorming
Often students struggle with coming up with ideas on what to write about or what to cover in a specific assignment. This might happen to anyone. In such a case, the algorithm may serve as your brainstorming buddy. It can generate a lot of ideas based on the information you give it.
Although it doesn't guarantee that you will use all of them, it is a good starting point. This helps your creativity to flow and build on something.
Students can ask specific questions, like:
Is this a good topic for a thesis?
What are the main arguments against this position?
What concepts are related to X?
Are there any statistics on this topic?
It is worth approaching the algorithm's answers critically. It is not always 100% correct as it just compiles answers from a variety of information found online.
Planning and Organization
Also, ChatGPT can become your digital personal assistant. It can help you plan your time better and get more rest or offer some productivity tips.
For instance, students might ask to create a draft of a personal schedule. You can also use it to create a nutrition plan for a week or find out affordable and healthy recipes according to your goals.
If you want to sleep better – ask it to give tips on how to achieve that. If you want to include exercise in your daily routine, ChatGPT can become a personal trainer as well. Based on information collected online, it can suggest sets of exercises or meditation techniques.
The system can create drafts and outlines of all sorts as well—for instance, one for an essay or a thesis based on the prompt.
Source: https://unsplash.com/photos/l1xWsz0ntvA
Understanding Complex Concepts
ChatGPT can summarize and easily explain complex concepts. If you struggle with a particular topic, you may ask the algorithm to explain it with various examples. This goes for any subject, whether you need a better understanding of written assignments or advanced calculations.
And you can ask as many follow-up questions as you need. The system won't get irritated or frustrated. It is a great way to make sure you understand all the intricacies of the concept and what lies behind it.
Also, students can always ask the algorithm to give its sources. This way, you get a list of great articles or books on the matter. It can be used for further research or as a bibliography reference for a case study.
In Summary
ChatGPT is an amazing tool when used right. It can streamline almost any sphere of student life, from planning and time management to test preparation. Make sure you formulate the prompt correctly and approach information critically. Follow these scenarios to enhance your studying, research, and comprehension.