Mistakes are part and parcel of every kind of project whether it is related to construction sector or any other. However, a construction project involves minutiae of details that are often overlooked at certain levels resulting in common construction mistakes.
Because of the subtle nature of technicalities that surround a project, sometimes intentionally, and more often unintentionally, mistakes are sure to occur.
Furthermore, it is rare to find two construction projects that are exactly similar in nature. Therefore, every time one starts a construction project, one will face new challenges that might increase the susceptibility to erring.
However, there are certain strategies and pieces of information that a client can use to attenuate the risks involved.
The more educated you are about the intricate details that surround a construction project, the better you can perform on field.
Therefore, in this article we are going to discuss few recurring sources of errors, and strategies that you can apply to negate these errors.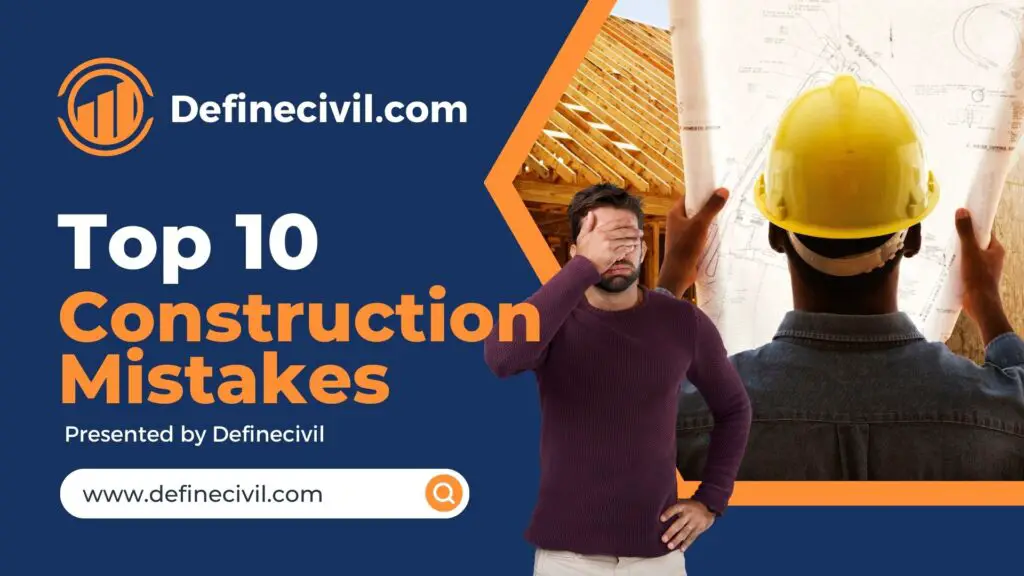 Relying on Only One Cost Estimate
This is a common mistake that clients do on a construction project. For a project they get only one estimate from a contracting agency and completely depend on it.
Clients are usually excited to start a construction project and in that excitement they commence the project with only one estimate in hand. The problem with one estimate is that the contracting agency might have overlooked small, yet important details. During initial stages these deficiencies might not pose any problem, but as the project progresses these trivial mistakes pile up and cause cost overruns and delays.
This may also culminate into a state of conflict between the client and the contractor thereby drastically affecting the project.
Therefore, it is best practice to go for more than one estimate. The advantage of several estimates is that errors incorporated in a particular estimate will be addressed in another estimate. This practice will also reveal the average cost of the project. It is also not in the best interest of the client to settle on an estimate that offers lowest cost.
Lowest cost estimate might jeopardize the quality of a project. Therefore, maintaining a balance between several estimates vis-à-vis cost and quality is another factor to be kept in mind.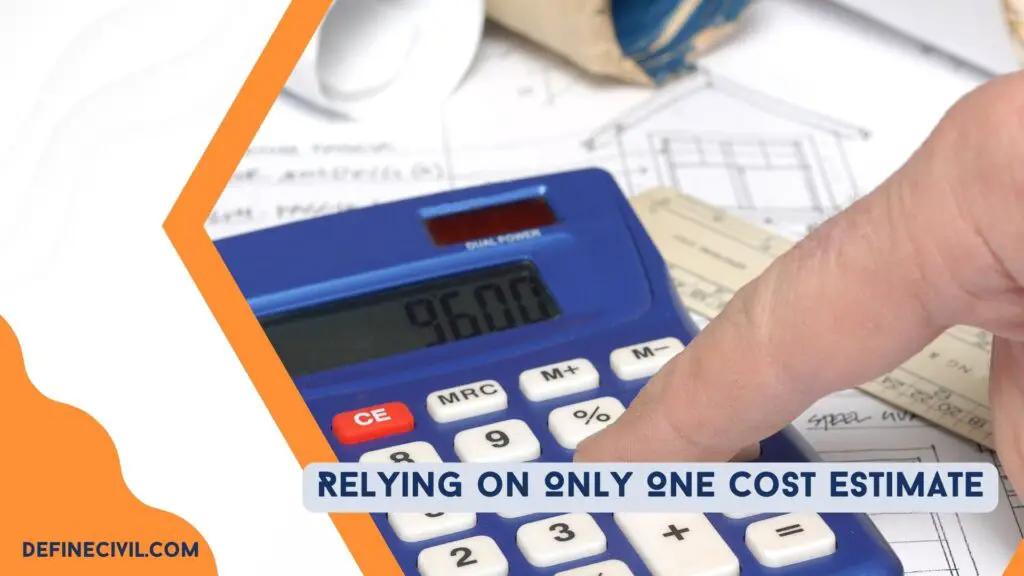 Also Read: 7+ Common Mistakes in Construction Cost Estimation
Not Scrutinizing the Contractor before Selection
Choosing a contracting agency that has a history of botching up construction projects will surely destroy your project. It is pertinent to invest time and resources to check the history of a contractor. There are several aspects that a client must look into before selecting a contractor. These are, financial soundness, experience, history of conflicts in construction projects, equipment, and personnel.
Financial soundness encapsulates various aspects i.e. credit line, working capital, licenses, blacklisting, etc. These factors cover almost every financial and reputational aspect; whether the contractor is insured or does he possess all necessary licenses or has he ever been blacklisted due to negligence or incompetence. All these factors must be checked before final selection of a contractor.
Experience history of a contractor is mandatory to affirm whether he has done similar projects previously or not. Also, in general, the experience history clarifies whether a contractor is suitable for a particular job or not.
History of conflicts is quite a significant factor. If a contractor has a history of engaging in conflicts with clients then such a contractor will most probably repeat it again. This aspect also covers the litigation history of a contractor.
Equipment and qualified personnel is also of due importance. If a contractor does not possess incumbent equipment and qualified personnel it will surely imperil the project.
Therefore, before selecting a contractor, it is in the best interest of the client to properly scrutinize the contractor and always ask him to provide necessary paperwork.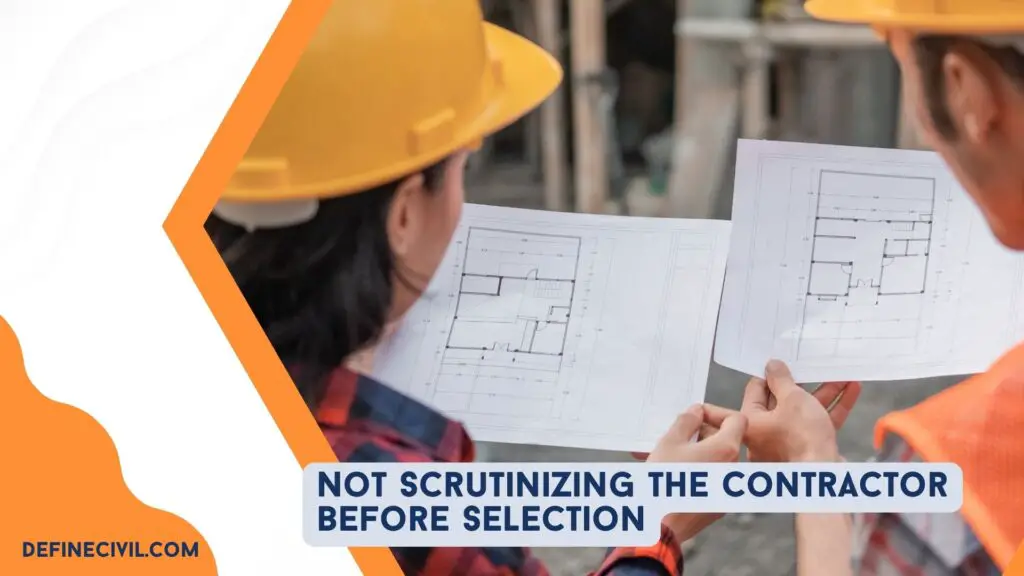 Being Careless about Permits
Having started a construction project without all necessary permits will surely gravitate government officials on your project. And, in no time your project will face the consequences of not fulfilling statutory requirements. Therefore, it is of utmost importance to all the stakeholders to get all required permits in the meantime.
Construction permits take a lot of time to process and stakeholders should initiate the due process early. Every stakeholder has to get his own set of licenses from concerned government body.
Certain licenses are to be acquired by the contractor and certain are to be acquired by the client. It is in the best interest of everyone involved to get this work done with due consideration.
Also Read: Mistakes to Avoid When Transporting Construction Equipment and Goods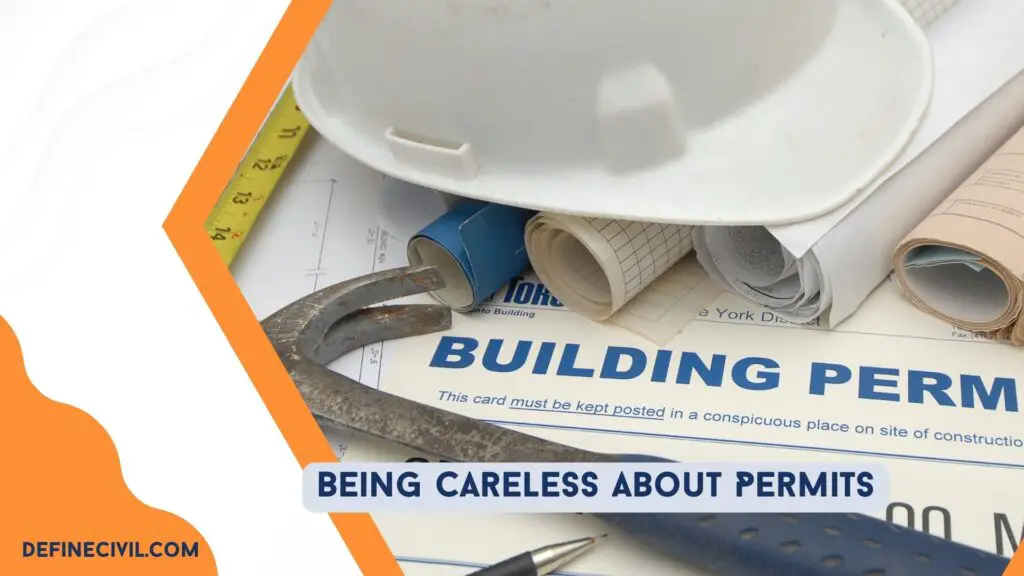 Lack of Proper Communication
Poor communication between stakeholders is one the major reasons of conflicts, delays, substandard quality, etc. There has to be a proper channel of communication that is easily accessible by everyone involved on a project. As far as client is concerned, it is normal practice by clients to always expect that everything has been made clear and there is no further need to delve into details of works at different stages.
This leads to a communication gap and often works done are not according to specifications. When this happens a state of conflict arises that may hinder the progress or may result in cost overruns and delays. As it is not feasible for client to always stay at the site he must leave proper channels for contractor to contact.
Depending on the scale of the project client can hire a project manager to do his work. A project manager setups a chain of communication which ensures no communication gap exists at any stage of project.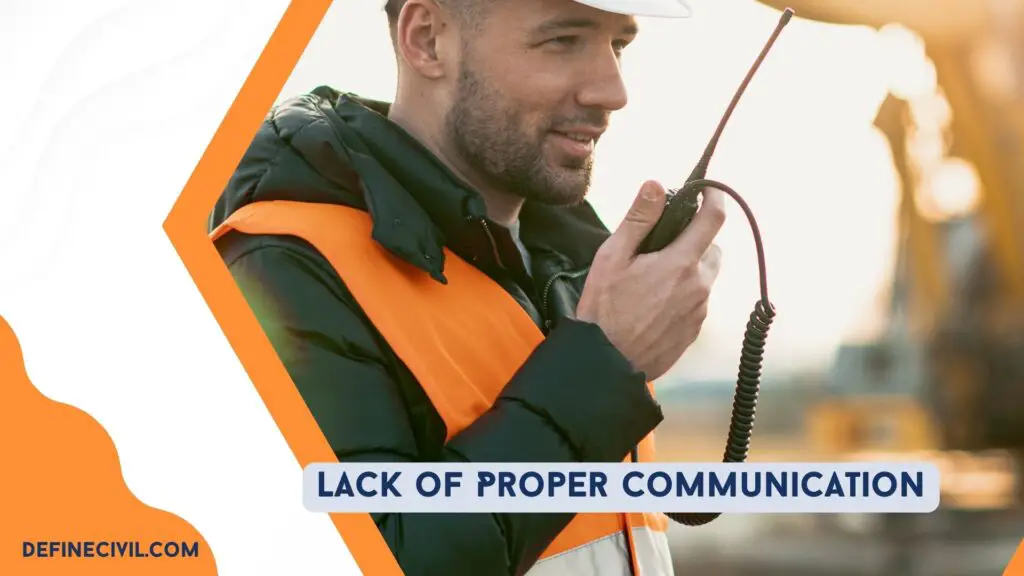 Not Finalizing a Completion Date
Indeed a construction project is full of contingencies and getting a guaranteed completion date sometimes seems impractical. However, depending on the nature and duration of project, a completion date, or at least a range of completion dates shall be finalized before commencement of a project.
There also are events that are beyond the control of stakeholders. Events like country wide protests, labor strikes, severe weather conditions, are beyond the control of contractor. Acts of God, technically called force majeure, defined as something overpowering and overwhelming that cannot be controlled, are also not the fault of contractor.
Such events can force the contractor to push completion dates ahead. However, if you find a contractor who can give a guaranteed completion date, you will save yourself from many troubles.
There is a clause in construction contracts called liquidated damages. It will give you recourse in case project is not completed in time due to contractor's negligence as the contractor will have to pay you a pre-decided amount per day of delay.
On the other hand, financial incentives for on time completion will also encourage the contractor to complete the project in time.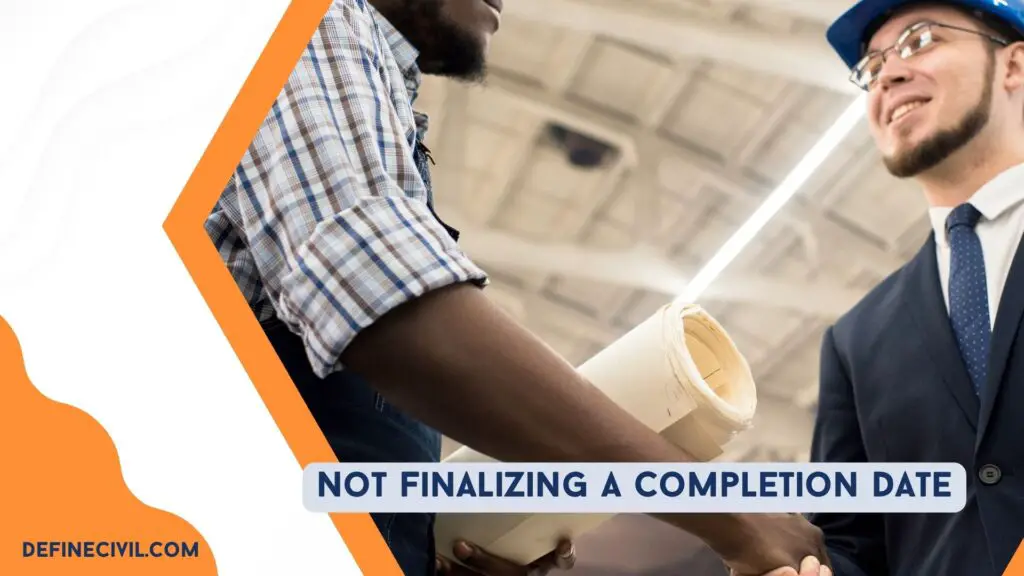 Not Having a Well-defined Construction Contract
Most times stakeholders refrain from drafting a proper construction contract for the project. They do so because partly they feel confident that nothing unexpected will occur, and partly because they do not want to delve into complicated contract terms. A construction project almost never runs exactly as planned.
A comprehensive contract shall cover all the knowns and unknowns related to a project. It acts as a source of guidance in case a conflict occurs, on ground work differs from decided work, cost overruns, delays in completion, payment methods, liabilities, risk management, and many others.
A good construction contract delineates responsibilities of everyone involved on a project. It ensures that a project runs smoothly with minimum obstructions. Therefore, it is in the best interest of all stakeholders to draft a detailed construction contract beforehand.
Also Read: What makes a great contractor compared to one who is not?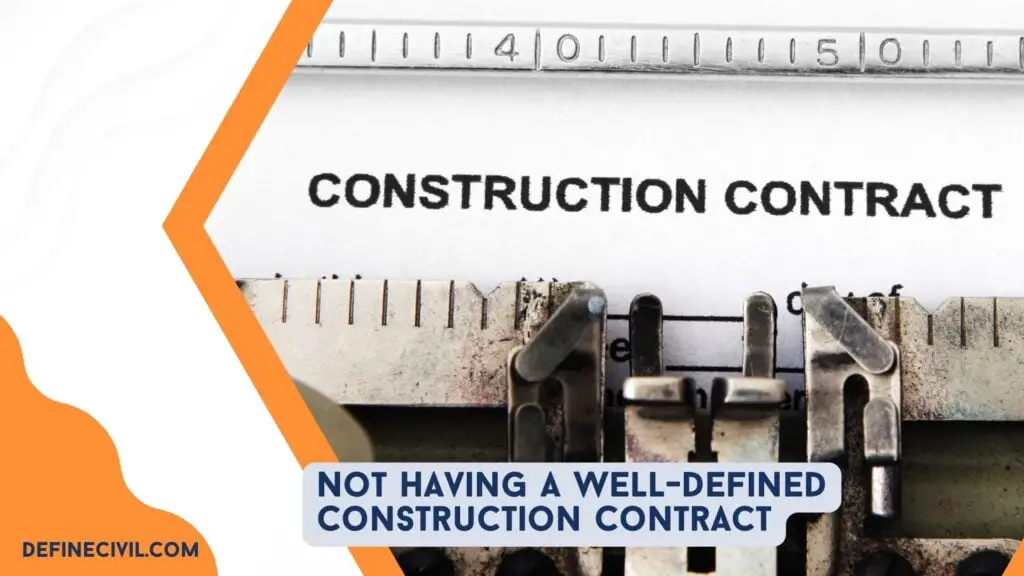 Not Asking Questions When You Have Concerns
Some clients shy away from asking questions from contractors. Following this practice may lead to cumbersome rework later during the construction. It is in the best interest of clients to ask questions whenever they feel a modicum of doubt regarding ongoing work.
A good contractor will take your questions seriously and try his best to clear your doubts. For example, if paint work is in progress and contractor brings a lighter or darker shade compared to your expectations, you must immediately talk to your contractor and get it fixed.
Asking question in the beginning will address the problem with little effort. However, if you shy away from asking and the paint is applied and later it dawns upon you to change it, it will lead to added costs and might also cause delays.
Also Read: How To Consolidate Your Reputation As A Construction Contractor?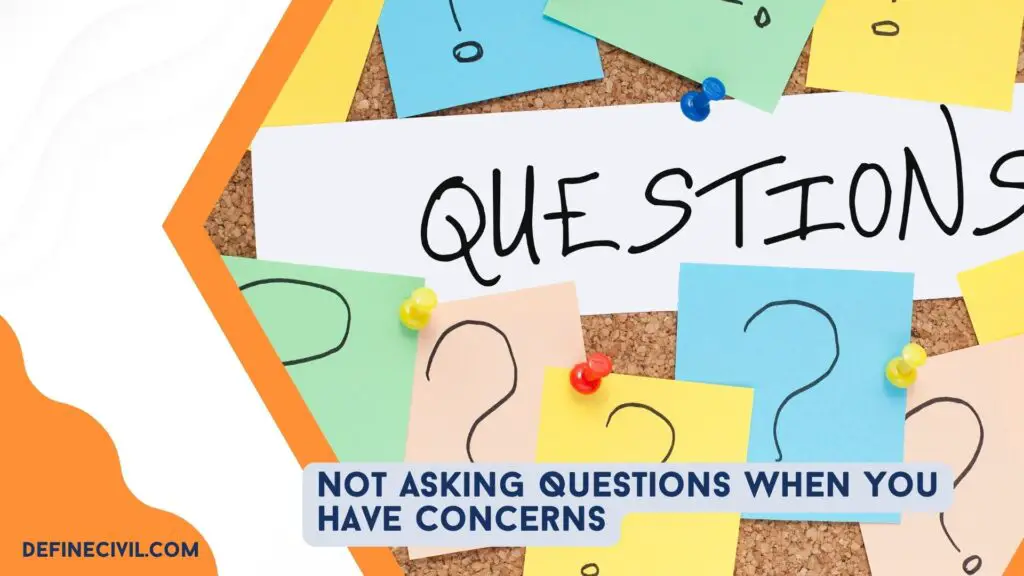 Calculating a Budget without Incorporating Contingencies
Calculating a budget for a construction project is not an easy task. Many a time, inexperienced clients calculate a budget without a cushion. The intricate nature of construction projects is bound to experience unexpected situations.
Having a rigid budget may cause you to lament unexpected expenses later in the construction stage. Therefore, it is best practice to allocate a budget with at least 10% overage. This practice will have you prepared for any contingency that might occur and ensure smooth running of your project.
Also Read: What is a Freehold Property? –  Advantages – Disadvantages – VS Leasehold property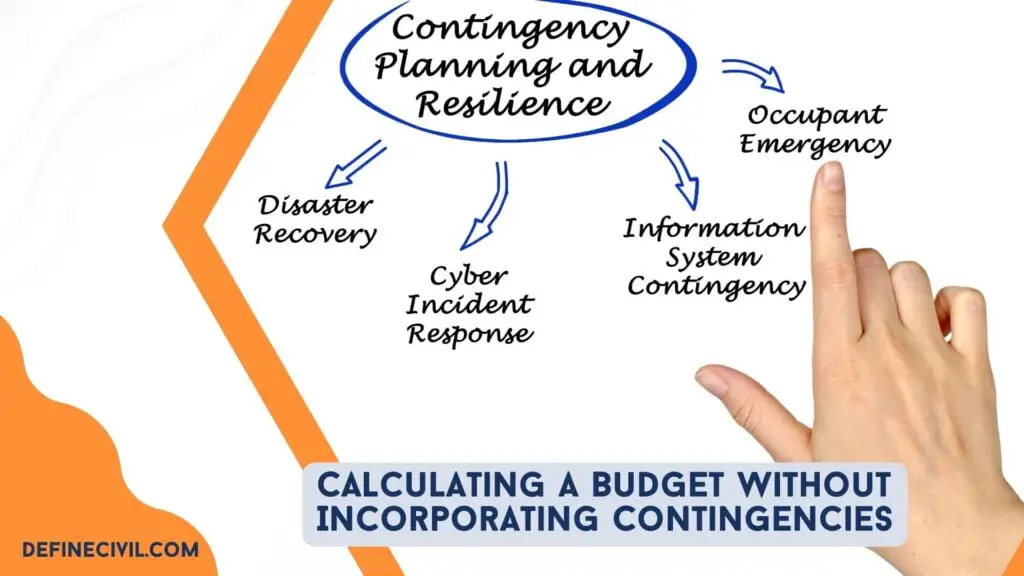 Not Maintaining a Balance between Cost and Quality
Sometimes saving a penny will cost a lot more in future. A contractor who offers lowest bid may compromise on quality. It is usually best to with no too low and not too high estimate. A balanced approach shall be used. If you select the lowest bidder and after few years you have to redo the work then it will cost you much more than you saved during construction.
The same thing goes with for sourcing of materials.
Choosing cheapest material will compromise on quality, and in a long run will cost you a lot more. Always read reviews before selecting materials. Opting for quality may cost more upfront but it will save you a lot of money in future.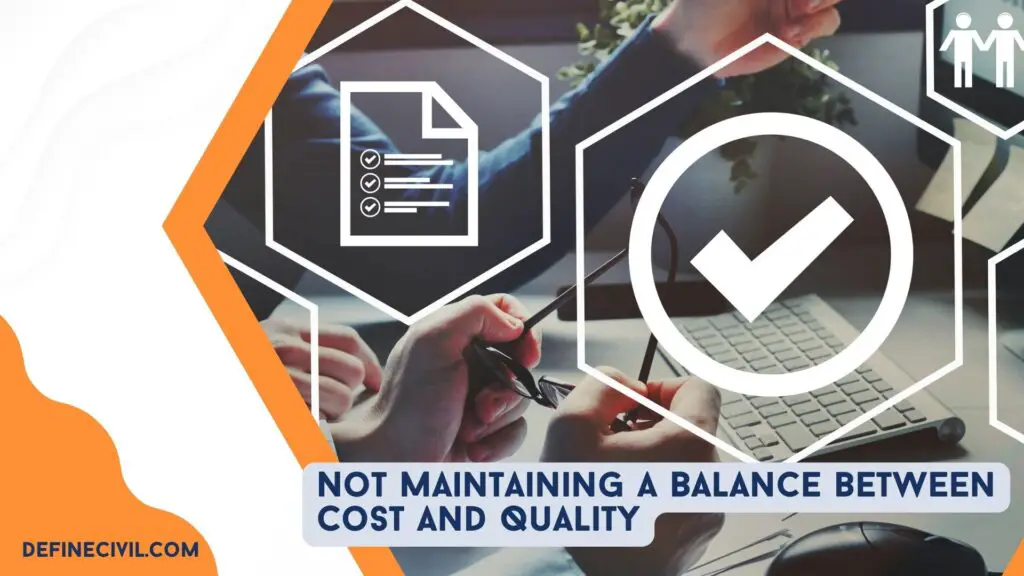 Ill-conceived Preconstruction Works
The preconstruction phase refers to the period of time during which design or preparatory work is carried out before the commencement of construction. During the preconstruction phase feasibility of a project is studied.
Along with that, planning and scheduling, risk management, procurement methods are decided. If the preconstruction phase is clumsily handled, it will have repercussions throughout the project. Therefore, it is advised to invest due time and cost in the preconstruction phase of a project.
Also Read: The Real Estate Development Process Viable Design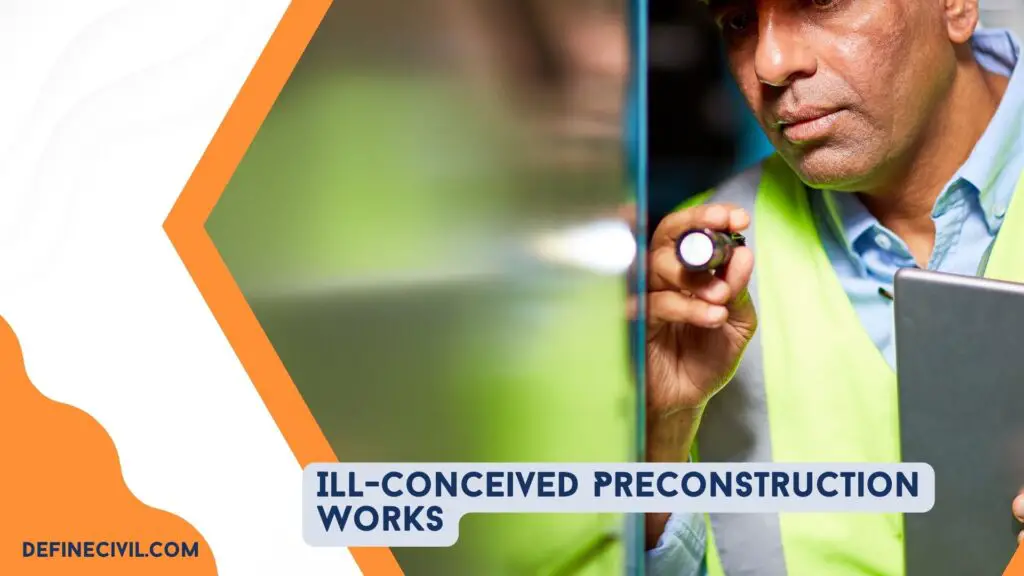 Conclusion
The construction mistakes mentioned in this article are the most recurring ones. Although, these mistakes encapsulate every project, but as every project is unique, the subtle nature of local mistakes will need due attention.
Generally, the best strategy is to be well aware, be prudent, have good communication skills, and always try to apply preemptive methods to save yourself from trouble.