Any building site should implement construction safety tips, rules, and workable safety measures in construction work to avoid costly damages and delays. On a building site, even a tiny error can result in an accident, more precisely, a fatal accident.
Even a construction site accident could result in the death of a worker. Therefore, it is crucial to take any preventive measures that may help prevent building site accidents to ensure safety when working there. For example, first aid should be available in an accident because it might save a person's life.
Several other safety recommendations can assist you in preventing mishaps on construction sites, while you are constructing your first commercial building.
So, we have prepared detailed safety guidelines for construction workers to help make construction safe.  
Table of Contents
Commercial Construction site safety tips
Safety in construction is a pretty important aspect – be it commercial, residential, or industrial. Before performing any specific work, you must be adequately trained. Before initiating the project, you must know all the hazard variables that can alert you to that specific circumstance. These components should be part of your training:
Enrolling in safety education courses
Receiving thorough instruction on the various equipment types (how does it operate?)
Plans for emergencies as well as first aid.
Examining the apparatus and determining whether or not each component is working properly.
Every construction site presents its own special dangers and challenges. No site is identical to any other. Check out what's going on so you can continue working safely. On every worksite you operate on, you are legally required to attend an orientation.
You must start strong. It provides information on where to check in, where to get off, what to do, and what to avoid doing. Do not begin work before obtaining one.
Also read: 7+ Reasons Site Safety is important for Project Owners
Choosing the Right Team
If you are involved in the management system, try to employ a construction crew that values safety. It's in fact the most important step towards building site health and safety rules. This might establish the project-wide safety culture. The contractor's workforce will collaborate with your current staff on any building initiatives that take place at the current business location.
It is the proper thing to do to ensure the repercussions of a safety issue that could harm the reputation of your business. Obviously, you want everyone involved to be safe.
Inquire about the safety procedures used by contractors, and consider their experience adjustment rate, overall recordable accident and injury rate, and business safety standards.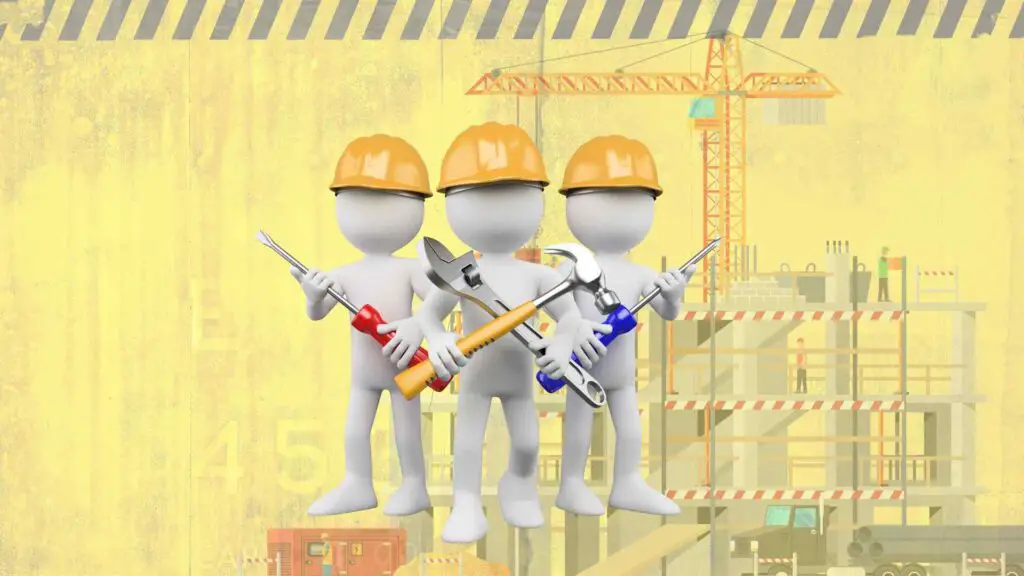 Wearing Safety Gears & PPEs
Construction site employees must frequently have their employers supply personal protective equipment (PPEs) such as safety goggles, high-visibility jackets, and safety harnesses. When working at a high place, it is indispensable to wear proper gear harnesses at all times.
Also Read: The Different Types of PPE That Workers Must Have
It has the potential to save your life. It might prevent you from slipping to the ground, which will aid in avoiding a major accident at the construction site. Worker safety depends upon having a personal fall restraint system in place. There is stationary equipment and devices that give workers leeway. You can see examples of a travel restraint system here.
Everyone who works there, as well as everyone who visits, must have access to safety gear. Earplugs are an excellent choice for protecting one's hearing while in an environment with a high level of ambient noise. Utilizing the breathing apparatus is necessary to protect one's nose from inhaling dust particles. You must protect your hands using gloves and boots when working on concrete.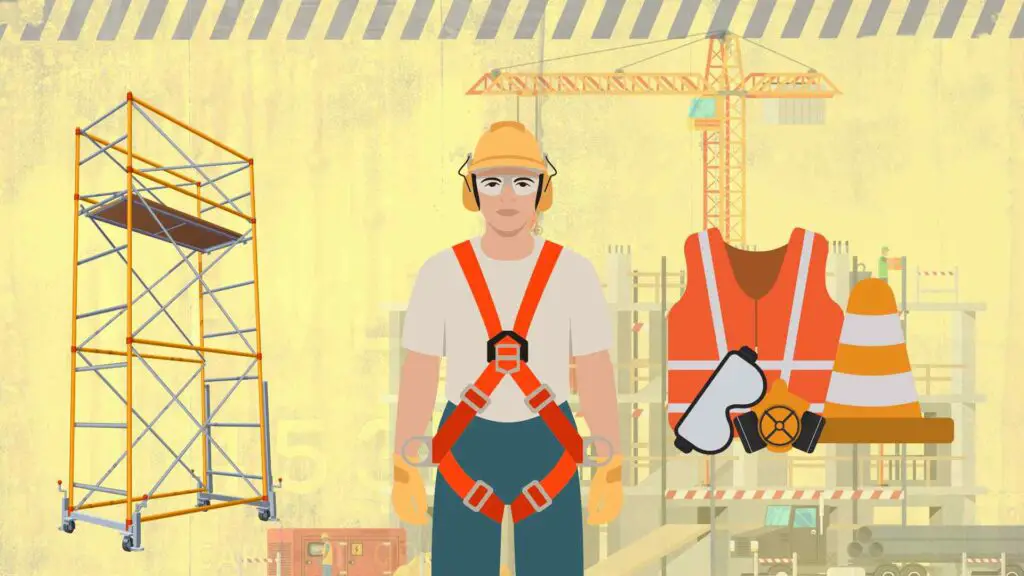 Scaffold Safety
Make sure the scaffold is built on stable ground, can support 4-5 times its weight, is located at least 10 feet away from electricity lines, and is easily accessible using stairways and ladders; over 4,500 people are hurt each year when they fall off scaffolds. Scaffolding parts, such as railings, toeboards, mid rails, braces, and more, should be checked for damage and cracks before use.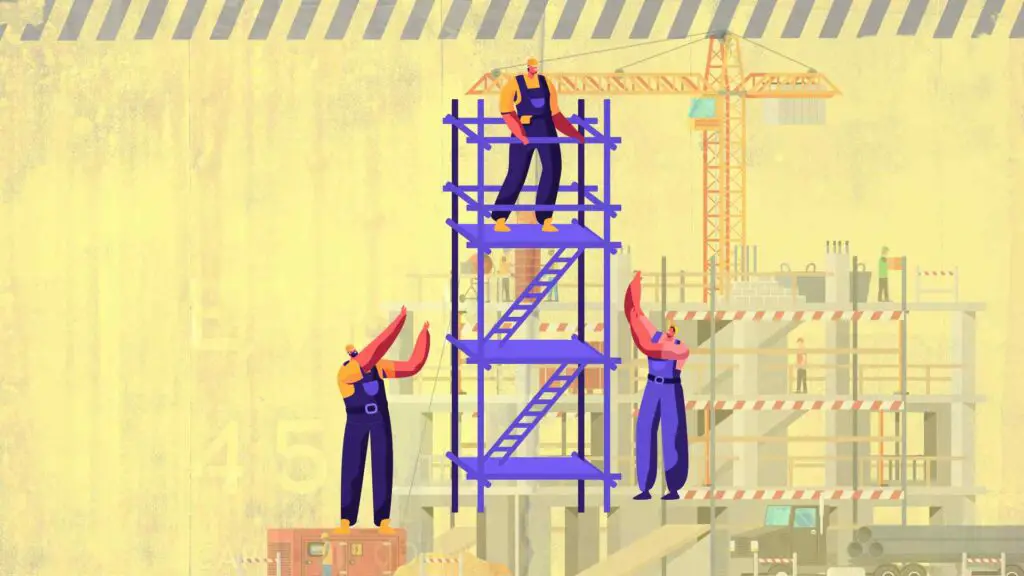 Using the Correct Ladder
It does not matter if you are dealing with an exterior or interior construction project; you must have the appropriate ladder for the job. Be certain that the structure involved can sustain you and that the length of the ladder is sufficient for you to reach the work areas safely.
A visual inspection of the ladder should be performed to check for any extensive damage, grease, or other contaminants that might cause the user to slip. Metallic ladders should never be placed near electric lines or construction wiring.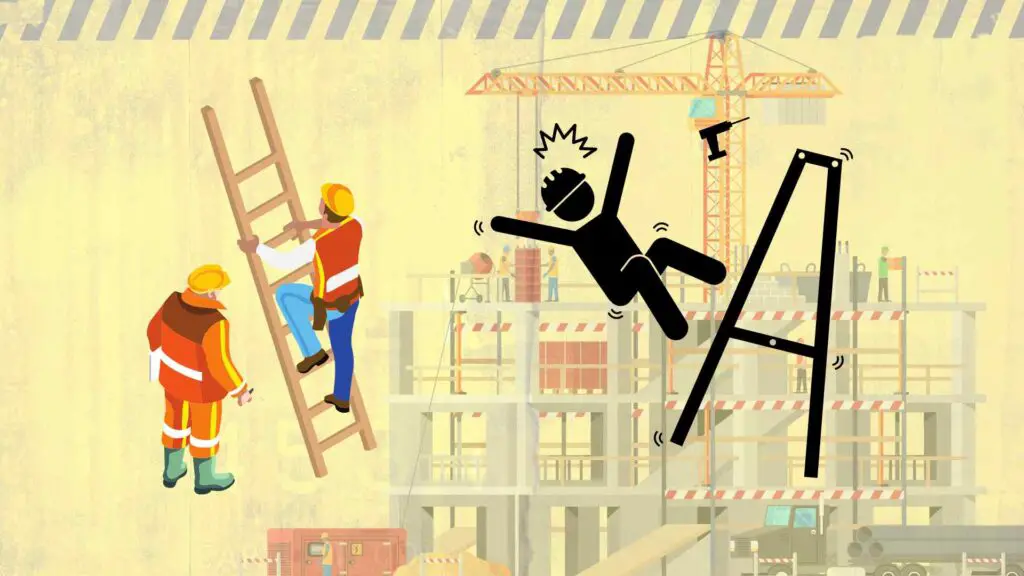 Keeping Stairways Clean
The Occupational Safety and Health Administration (OSHA) estimates that almost 25,000 persons sustain injuries each year from falling off stairs or ladders.
Make sure the stair treads are clear of debris on your construction site and immediately address any slippery conditions. This will help prevent injuries that may occur from slipping and falling. Handrails are required to be installed on staircases that may have 4 or more risers.
Handling Trenching
Always tread carefully when trenching, and also never enter an exposed trench. A protective system, including safety procedures like shoring, sloping, and shielding, must be used to prevent soil movement and collapse. All debris must be maintained at least 2-3 feet away from the trench's edge.
Additionally, there must always be a stairway, ladder, or ramp leading to a safe exit no more than 24-25 feet away from the workers.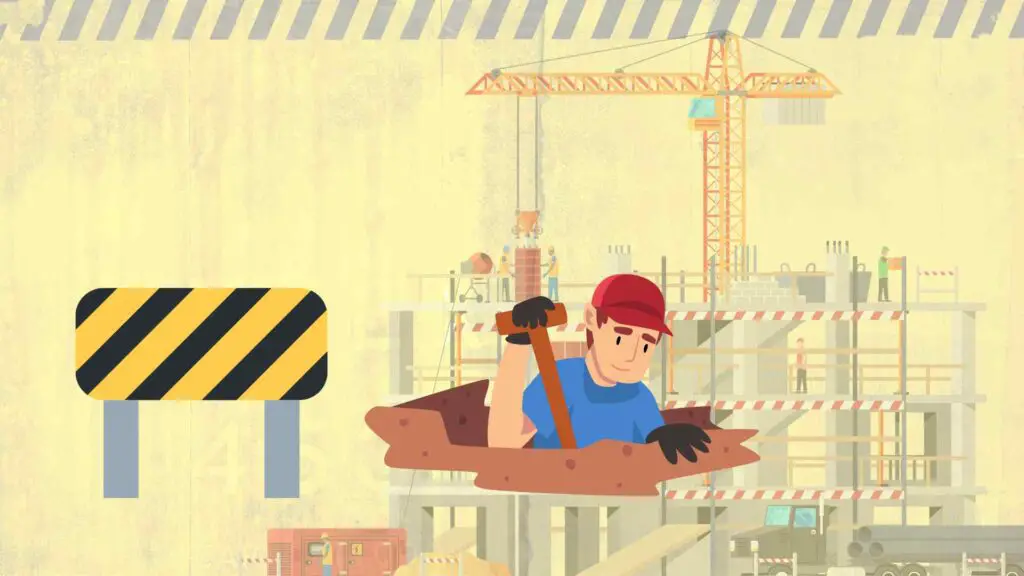 Using Clear Signage
A 24-hour emergency contact details and a guide or instructions to the work area should be prominently displayed on the building project safe work method statement (SWMS) to ensure that every safety protocol remains easily accessible.
Site facilities (including restrooms), entry and exit locations, and emergency fire equipment or first aid should all be clearly marked with signage.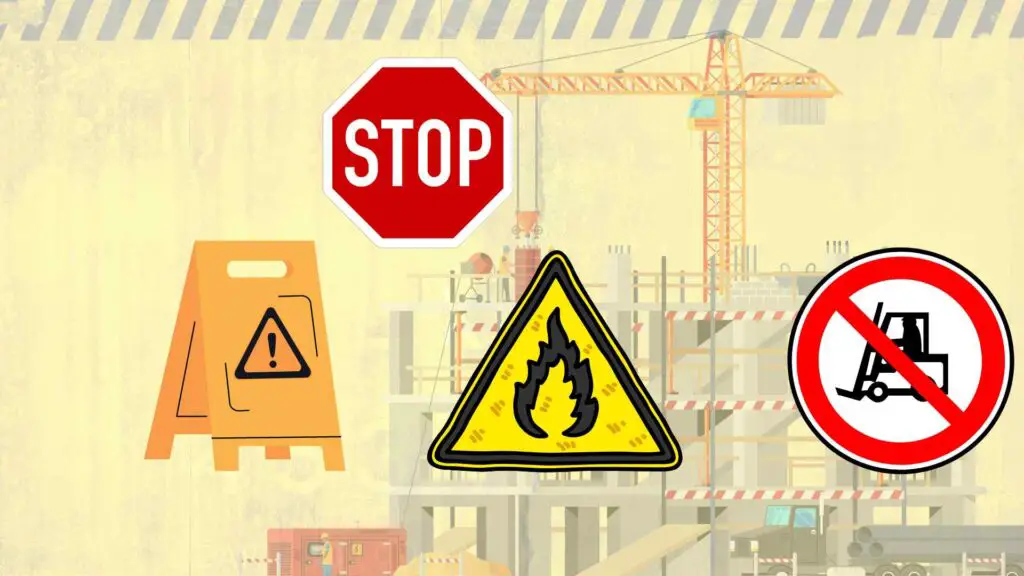 Also Read: Fire hazard in a buildings – Causes – Examples – Effects
Storing Chemicals
When storing chemicals, extreme caution is required to reduce the risk of chemical injury, fire, asphyxiation, explosion, and pollution occurring on construction sites.
Use outdoor storage solutions that are of high quality and compliance, such as volatile storage cabinets, to isolate chemicals and decrease the likelihood of spillage.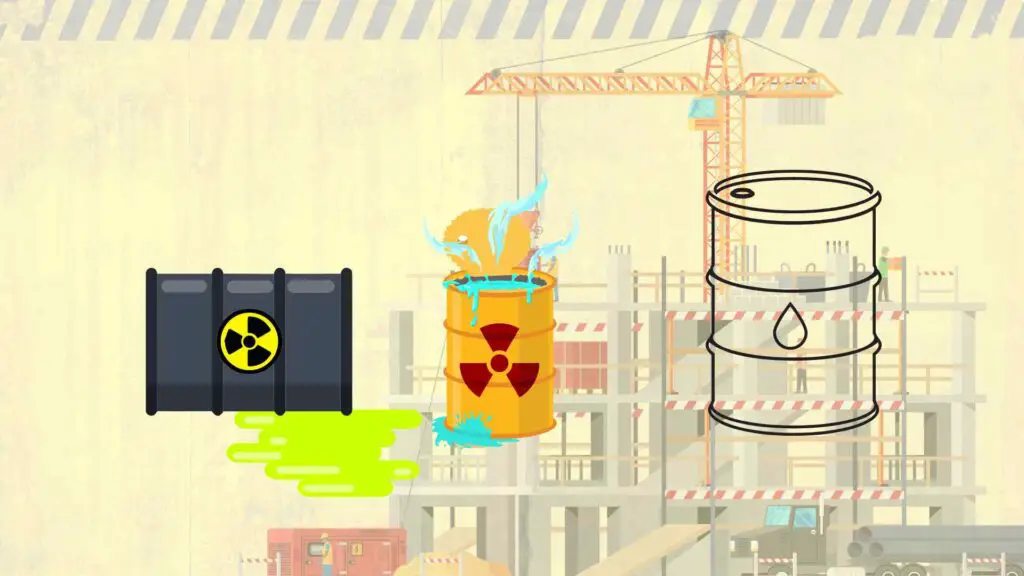 Using Right Equipment
Not every solution works for everyone. If the correct tool is utilized, your assigned construction project will be finished more quickly and, most importantly, safely and securely. Before you begin, ensure the devices are in good shape and suitable.
On the construction site, only utilize 110v equipment. Without prior management approval, using 240v equipment is explicitly forbidden. It can only be used in cases where there is no other option for 110v, and additional safety measures are taken.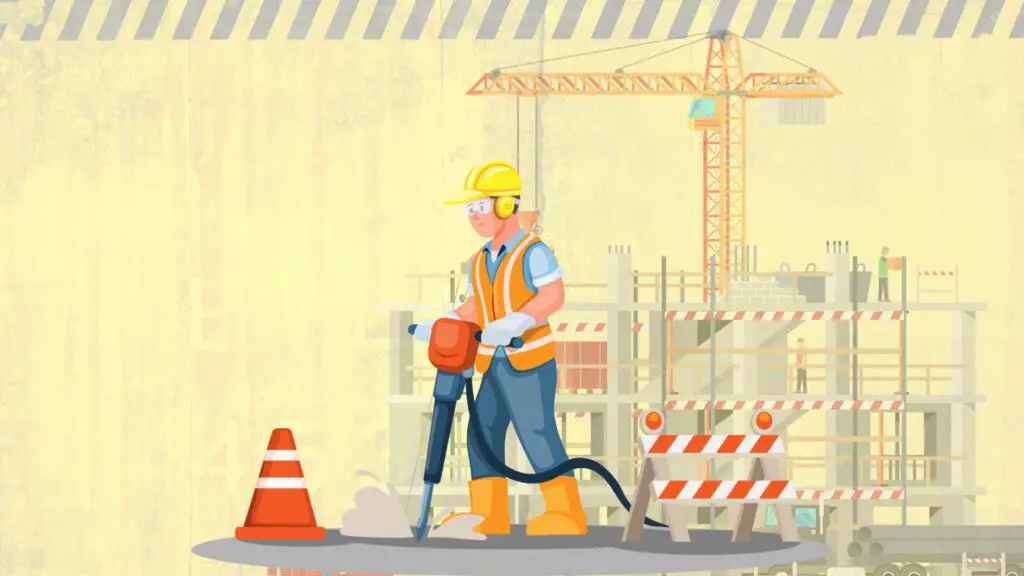 Staying Away from Machine Operating Areas
It might seem like a fundamental piece of advice, but many people who operate backhoes may tell you that the most difficult part of their job is dealing with people swarming around the machine.
If you are not currently operating a device, you should keep away from locations where they are being handled. When operating a machine, you should use the horn to warn other people to keep their distance, stop when it is essential, and look behind you before you back up.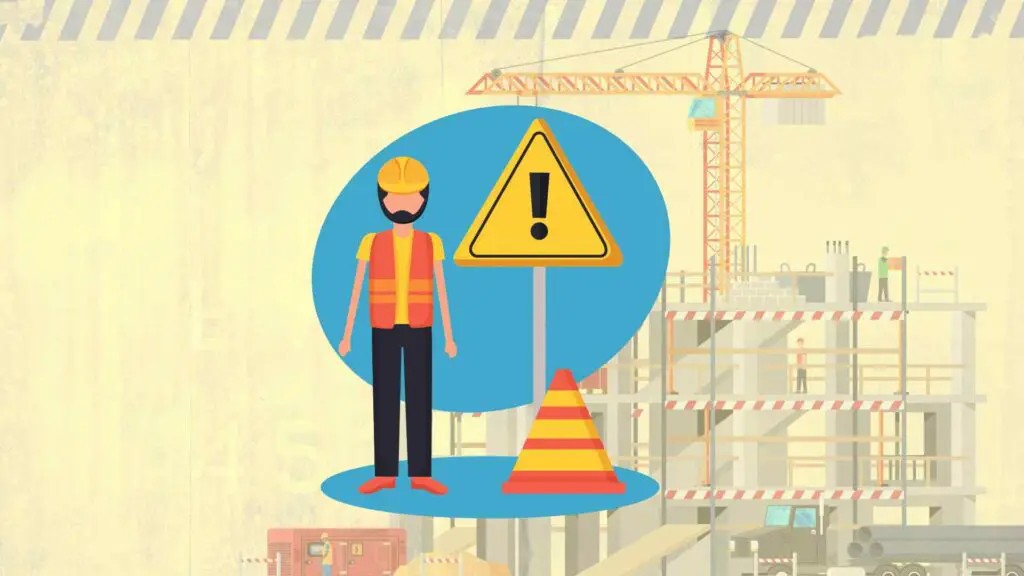 Using Barriers
Never move the barriers. Safeguards are available for your protection and the protection of everyone on the work site and nearby.
Therefore, avoid the urge to alter or remove any safety barriers. It also goes without saying that you must never go into a place that has been blocked off. Demand that the contractor ensures that any unsafe places are always blocked off.
Also Read: Grounding grates: why they're important at construction site?
Take Care of Materials
Make sure materials are properly stored. Keeping construction supplies in or on communal walkways might be dangerous. Alongside this, it is vital to consider builders waste removal with a service like 1300 Rubbish. l as storing items on-site while the work is being completed, ask that the contractor provide a "logistics and staging plan."
If storing supplies temporarily on public sidewalks is necessary, demand that they be brought onto the property as soon as feasible. Additionally, the contractor must ensure that flammable goods are labeled and stored separately.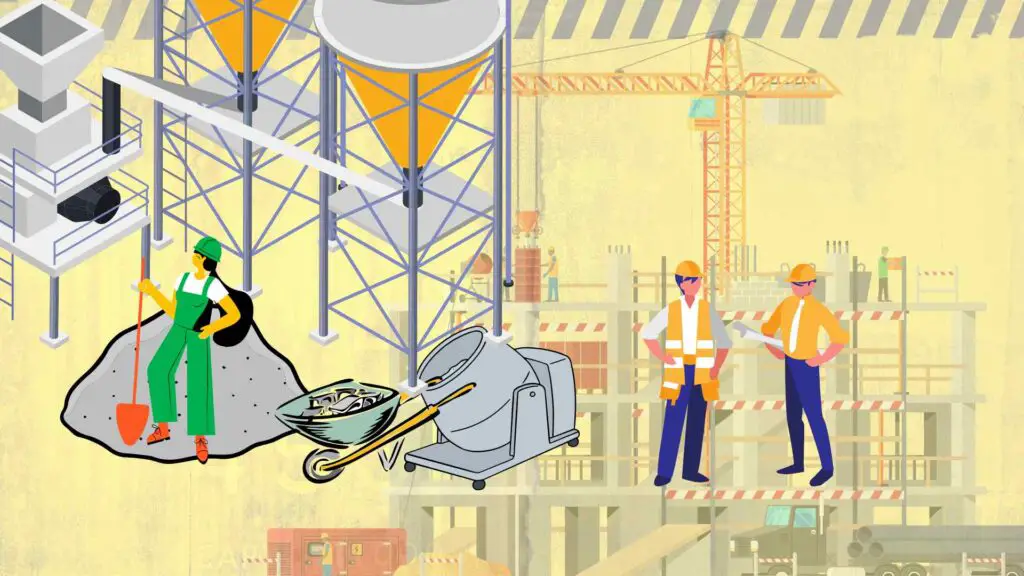 Reporting Defects and Other Issues
Don't ignore any issue; instead, disclose it immediately to your superior. Report any incidents or near-misses by filling out an incident report or informing your manager.
Use whatever system is currently in place on your website for reporting difficulties. Only after the authority has been informed of the problem will ensure that proper action is taken immediately. Fewer accidents are likely to happen the faster issues are fixed.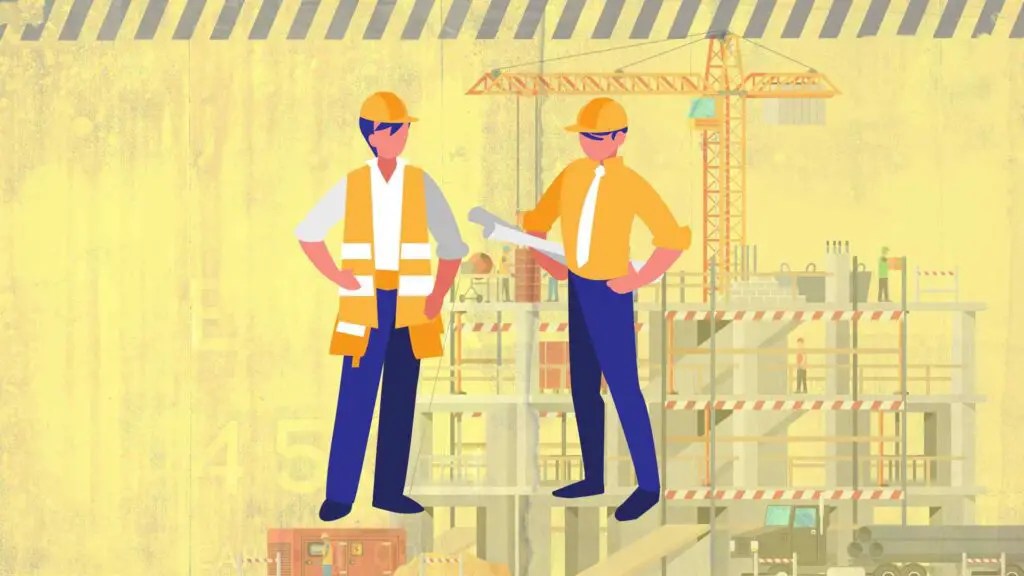 Final Words
Construction initiatives can be risky without any safety measures. If you want to finish your first construction project on schedule and without any problems, ensure safety on the site. It will ensure you are starting your job properly and efficiently.