Whether renewing your home or moving into a new one, a few smart additions can make a great difference. Your home is where you'll spend the rest of your life; investing in it would ensure your comfortable future.
To get started, prioritize the changes you want and create a list based on your preferences. The important thing is to refrain from mindlessly following trends or conforming to what other homeowners are doing.
Always remember that it is your house and you should be able to enjoy it for many years. We have created a list of features that can improve the functionality of your home and give you a starting point. So, let's begin.
Table of Contents
Key Tips to a Well-functioning Home
Good home design is like icing on the cake. Here are some features you can add to make your home more functional:
Install Solar Panels
Installing solar panels on the roof can help harness the sun's power and generate renewable electricity for the house. Solar energy significantly reduces reliance on traditional grid-based electricity, resulting in lower energy bills and a smaller carbon footprint.
They require minimum maintenance, which makes them a cost-effective choice in the long run. Knowing you're utilizing a renewable energy source, you'll have peace of mind. You'll contribute to a greener future and, at the same time, get financial benefits.
Additionally, government incentives and tax credits are available to homeowners installing solar panels. You can consult with solar professionals who can help determine the optimal system size and design for your specific needs.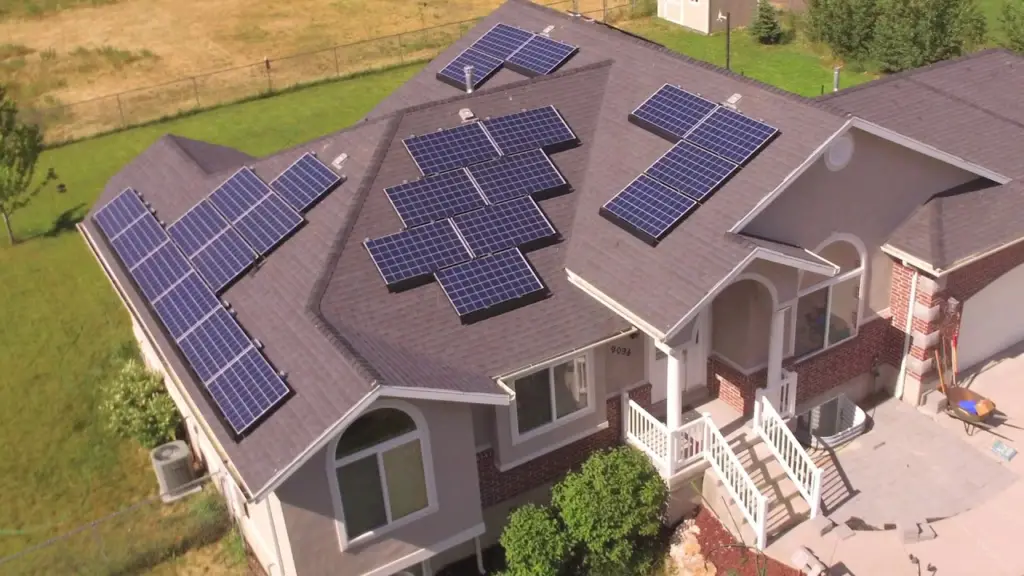 Make Room for Storage
Clutter can make a home look messy and seem congested. To make your home smarter, storage solutions are a must. You can do the following to achieve an organized and functional space:
Built-in cabinets,
Spacious shelves, and
Ample closets.
So, buckle up and enjoy a clutter-free and stress-free living environment with the above suggestions.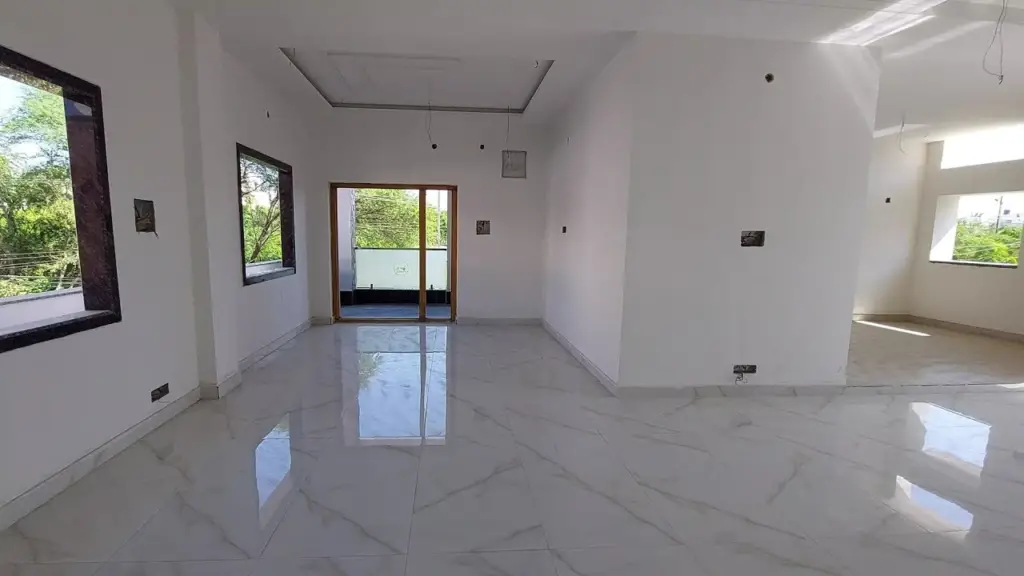 3. Thoughtfully Designed Kitchen and Bathrooms
Kitchen and bathroom spaces are used more frequently, so it is undoubtedly vital to prioritize their design. In the kitchen, consider features like:
Also Read: Kitchen Remodeling Trends for 2023: What to Expect and How to Prepare
Ample counter space,
Energy-efficient appliances.

Try to incorporate a functional layout allowing easy movement and access to essential cooking tools and ingredients. Similarly, prioritize storage options, good lighting, and efficient fixtures in the bathrooms.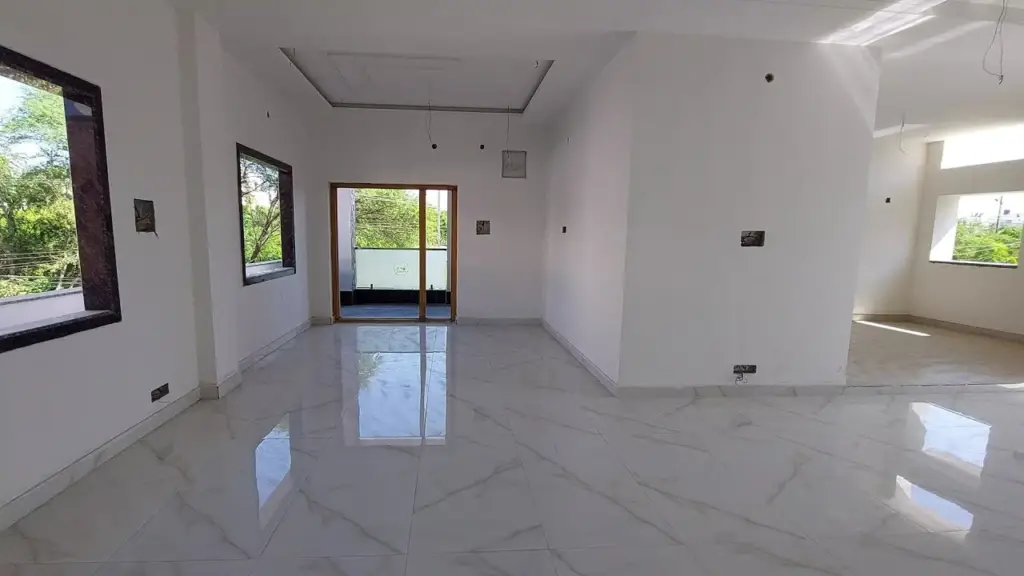 4. Outdoor Living Spaces
Outdoor living spaces can glow up your home. These areas are often used for relaxation and entertainment; you can enhance the space by adding the following:
A cozy patio,
Rooftop garden,
Fire pit,
Water fountain,
Plants and herbs.
You can add comfortable seating, shade solutions, and beautiful greenery to make your outdoor spaces more welcoming.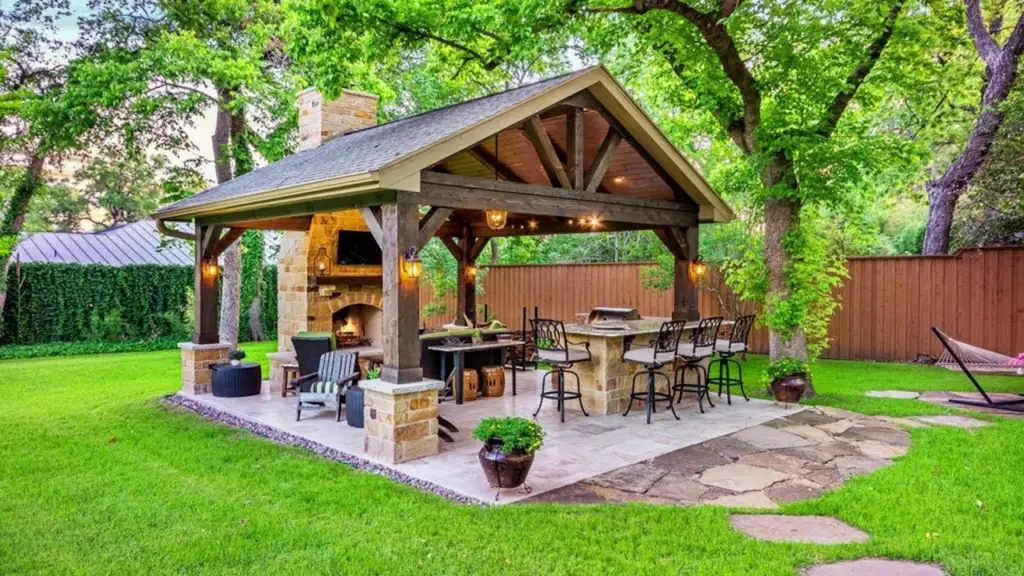 House Design Trends & Features
Modern English Design
Modern English is a style that combines British style design with contemporary elements. This design concept is quite popular for its ability to achieve an elegant and timeless look. Modern English design evokes a sense of timelessness, luxury, and elegance. It also emphasizes comfort and practicality. Materials of superior quality reflect the sophistication of the English design.
Also Read: Duplex Front Elevation Design Ideas – Modern – Contemporary & Stylish
Exploring Modern European Design
Unlike the classic English designs, draperies, and color palettes of the modern English concept are normally kept plain and neutral.
Wall panelings, which are called wainscoting, are commonly recognized as the focal elements of English design. People have the perception that modern European design has a rustic identity or it crosses the line towards Victorian design, mainly due to the familiar arched doorways, ceiling designs, and wainscoting.
However, the European design tends to incorporate more elements of Art Deco. There's a timeless quality to the design approach that almost feels like the house could exist in the past, present, or even the future.
The color schemes are often very neutral, and the material usage is focal towards natural materials like stone, marble, and wood. Despite the neutral tonality, modern European design tends to be more eye-catching and dramatic in the selection of details.
Have trouble finding the age of your house? Here's a house age calculator that'll definitely help.
Embracing Modern Contemporary Design
A design style that emphasizes clean lines and curved details, natural materials with strong contrast, and spatial choreography.
Decluttering spaces, keeping storage areas tucked neatly within the carpentry works, and cultivating a sense of openness. This design concept favors open spaces with thoughtful space planning and purposeful design. Another key factor of modern contemporary design is its attention to bespoke craftsmanship, which extends to an appreciation for quality materials and artisan in the design language.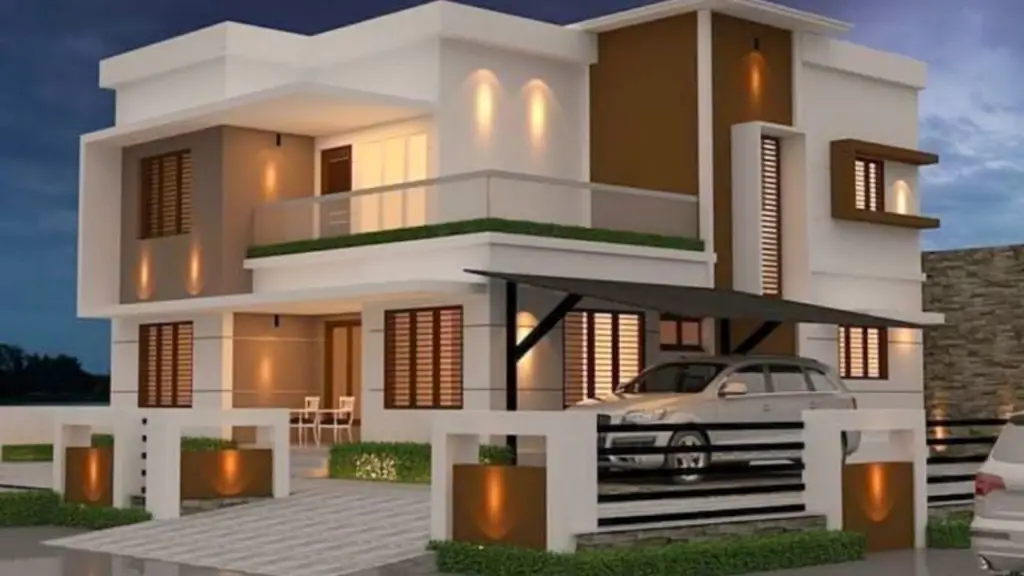 We believe there's never a space too small to disregard as an opportunity to infuse luxury design. Compact apartments are quite favorable these days, and most people would choose compact homes as a way of living yet not compromising on living an upscale lifestyle.
Luxury design is about exclusivity, favorable among those well-traveled, being exposed to high-end hotels and upscale living.
Compact luxury design focuses on top-of-the-line products and materials that make one feel like living in your apartment is like checking in a 5-star hotel on a daily basis. Cultivating intricate details that are personalized to one's lifestyle and comfort.
The Essence of Minimalist Design
Minimalist design involves using the bare essentials to create a simple and uncluttered space. It is characterized by simplicity, linear lines complemented by a monochromatic palette with minimal colors used as accents.
Modest and contented are the key characteristics of minimalist design. Pursuing a lifestyle that focuses less on material possessions and more on what one values in life. The concept of "Less is More" is also one of the factors that make minimalist design more affordable. The practical essence of minimalist design is how it embraces natural lighting, functional furniture, clean lines, and borrowed landscape.
To conclude
Incorporate all these features to make your house smarter and more functional. Your home should be a sanctuary that caters to your needs and enhances your overall well-being. By adding the above elements, you can make your house efficient for generations to come. You can add other specialties, such as laundry, storm shelter, skylight, art room, etc. So, start planning your home design and the features you wish to include.