Isn't it interesting that we spend a lot of time and effort creating the perfect indoor ambiance? But have you ever considered the hidden gem that lies just beyond your doors? That's right; we're talking about your patio.
Often overlooked, it is not just an external place; it's an extension of your living space, ready to elevate your outdoor experience to new heights.
But the question is, what's the secret to transforming this outdoor space? Well, the answer is right here in this blog. We will explore three creative ways that will illuminate this space like never before.
Let's begin!
Table of Contents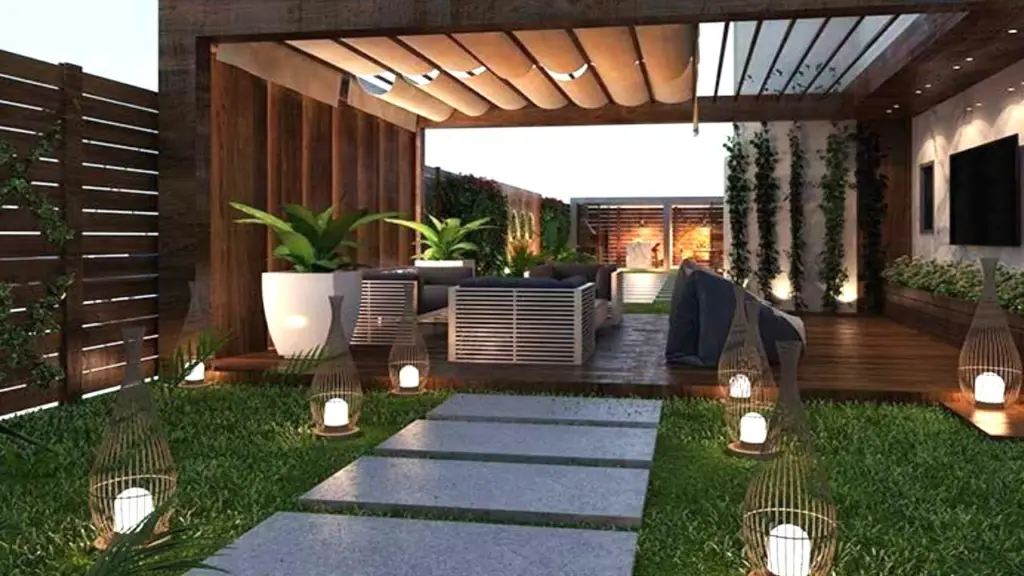 Table of Contents
Stylish Flooring
When creating a stylish and inviting patio, flooring is one of the most crucial elements to consider. This is where paver patios step in to work their magic. The versatile and durable pieces create a distinct area for outdoor lounging or dining.
Not to mention, the visual appeal they bring is hard to miss. The carefully laid pavers contribute to the beauty of the area, making it a place you'd love to spend time in.
However, it's not just about choosing any pavers –it's about selecting the ones that perfectly match your style. Some popular paver options are pavestones for modern simplicity or calstones for a rustic look. Ultimately, the choice is yours, allowing you to shape your deck based on your unique preferences.
Also Read: 4 luxury Additions to Your Home for a Lavish Experience
Vertical Garden
Adding a touch of nature to your patio doesn't have to be limited to pots and flowerbeds. Rather, vertical gardens, or living walls, bring a whole new dimension to your outdoor space. For this, instead of spreading plants horizontally, you can let them climb upwards, creating a stunning green wall that looks captivating and saves precious floor space.
Also Read: 200+ Stamped Concrete Patterns & Inspiration Ideas
When designing vertical gardens, creativity knows no bounds. You can use various structures like wooden frames, trellises, repurposed pallets, or hanging pockets to hold your plants.
What's even more interesting? You can choose from various plants and flowers to create a captivating display. Cascading vines, colorful blossoms, and even herbs can be placed on your living wall.
Fire Pit Paradise
There's something undoubtedly beautiful about a flickering fire on a cool evening—it draws you in and captivates your senses. That's the magic of a fire pit, and it's no wonder why it's become a sought-after feature in many outdoor spaces.
When deciding on its perfect feature, the options are abundant. You can choose a sunken design to add visual interest and protect it from the wind. On the other hand, you can select a built-in design. It can seamlessly integrate with your patio, giving it a polished and sophisticated look.
For a versatile twist, you might even consider a fire pit table. It combines functionality with style and becomes a space where you can keep drinks or snacks as you enjoy the warmth.
Last Words
With each decision you make, you are not just designing a patio; you're crafting memories waiting to be cherished. Remember, it is an extension of your home and a space where your imagination knows no bounds. So, embrace the possibilities, and let this space shine as a radiant reflection of your style and spirit.