Cost estimating is an integral component of civil engineering projects, providing an accurate assessment of costs associated with various stages of construction. It's essential for both contractors and clients to ensure the project stays within budget and on schedule.
In this blog post, we'll take a closer look at the fundamentals of cost estimation in civil engineering projects.
Table of Contents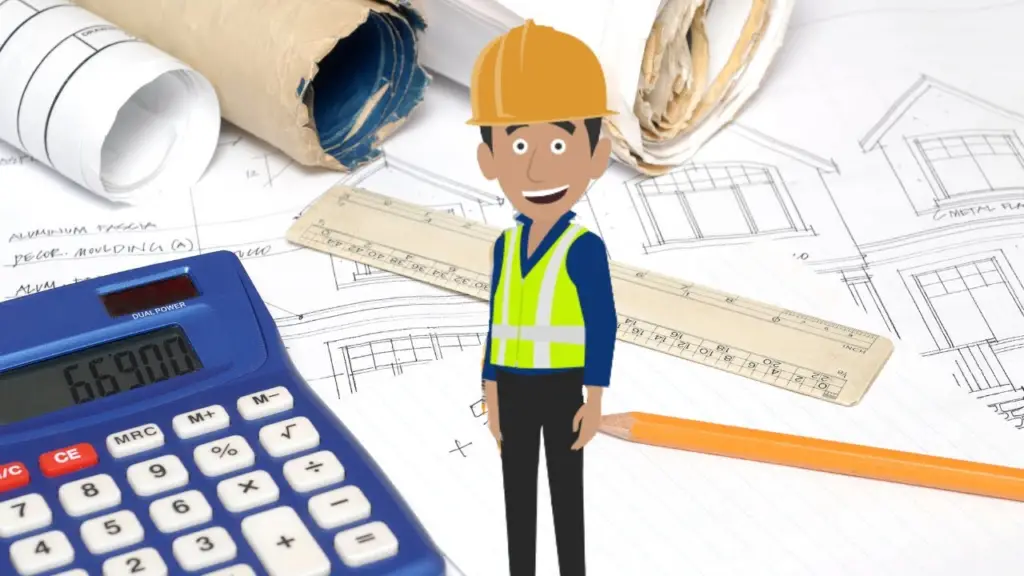 Why Is Cost Estimating Important in Civil Engineering?
Cost estimating for civil engineering projects is essential as it guarantees within-budget completion of a project. Without accurate cost estimates, projects could rapidly go over budget, leading to delays or potential cancellations. Furthermore, accurate cost estimation helps manage project time and guarantees on-time completion for projects with high feasibility levels.
Types Of Cost Estimating in Civil Engineering
Civil engineering involves several cost estimating techniques, which will be discussed below:
Also Read: Construction Estimation – Process – Tips for Accurate Estimates
Conceptual Estimate
A conceptual estimate is an initial calculation of a project's costs based on general information and assumptions. We use this estimate to verify project feasibility and identify potential issues or risks that might affect costs.
Preliminary Estimate
A preliminary estimate is a more specific estimation based on specific information about the project. This helps secure funding for the endeavor and establishes an objective for cost control.
Detailed Estimate
A detailed estimate is the most precise estimation of a project's costs. It takes into account all relevant details, such as materials, labor and equipment needed. We use this estimate to create our final cost estimate and monitor project expenses.
Bid Estimating
Contractors create a bid estimate which we use when bidding on construction projects. This figure is based on the contractor's cost structure and overhead expenses. Estimators use these bid estimates to compare bids from different contractors and select the most advantageous offer for the job.
Also Read: 7+ Common Mistakes in Construction Cost Estimation
Feasibility Study Estimate
Are you trying to decide if a project is feasible? A feasibility study estimate can help. It takes into account estimated costs and potential revenue generated from it, in order to prove whether or not the venture makes financial sense and identify any potential risks or issues that should be taken into account. With this estimate in hand, we can make an informed decision regarding project viability.
Change Order Estimation
A change order estimate is used to calculate the cost of changes made to a project scope or schedule. This helps us assess how these modifications will affect the budget, enabling us to adjust it as necessary.
Take your decision-making to new heights and achieve greater success than ever before with Nedes Estimating accurate estimates! Take the first step toward superior accuracy and efficiency – choose Nedes Estimating for accurate costs, and win your project today!
Techniques & Tools Used in Cost Estimating for Civil Engineering
Below are the techniques and tools that play a significant role in cost estimation for civil engineering projects.
Parametric Estimating
Parametric estimating is an innovative technique that utilizes statistical data to estimate the cost of a construction project based on certain parameters, such as square footage or linear feet. Estimators often use it for projects with similar characteristics.
Vendor Quotes
Vendor quotes provide the final figure for projects before any work begins.
Gathering quotes from vendors for materials and equipment can give an accurate assessment of the cost to complete a construction project.
Bottom-Up Estimating
This method involves dissecting a construction project into its component parts and estimating the costs for each one separately. These individual estimates are then combined to arrive at an overall project budget.
Also Read: How to avoid delays in construction projects? – 6 Ingenious Tips
Expert Judgment
Expert judgment involves consulting with experts in civil engineering to estimate the cost of a project. This method may be particularly beneficial for complex tasks requiring specialized knowledge.
Computer Software
Civil engineers can use cost estimating software programs to accurately assess the cost of a construction project. These applications use algorithms and databases to calculate costs based on input data.
Steps in Cost Estimating Process
Cost estimating for civil engineering is an essential step that ensures successful project completion. The process entails several key stages, as outlined below:
1. Establish Project Scope
The initial step in cost estimating is to define the scope of a project. This involves outlining its objectives, outlining any work necessary to meet those targets, and taking into account any restrictions which could increase or decrease cost estimates.
2. Resource Identification
In the next step, we identify all necessary resources to complete a project. This includes determining materials, labor and equipment needed as well as any other needed items like permits or licenses.
3. Quantity Takeoff
Quantity takeoff refers to estimating the quantities of resources necessary for completion of a project. This step includes estimating materials needed, labor hours needed and equipment requirements.
4. Cost Analysis
Once we have calculated the quantities of essential items, the next step is to assess their costs. This involves researching both individual component costs as well as their total value.
5. Estimating Cost Estimation
The final step in the cost estimation process is to create a cost estimate. This involves summarizing each resource's costs and adding them up to arrive at an overall project expense estimate. The estimate should be presented clearly and concisely, including breakdowns by resource and phase of the project.
Finally, Estimating and Costing Are Essential Civil Engineering Processes
Estimating and costing are vital processes in civil engineering that guarantee successful project execution. The cost-estimating process begins by outlining the project scope, identifying required resources, calculating their quantities needed, analyzing their costs, and producing an accurate estimate.
Cost estimation in civil engineering presents a unique set of challenges due to factors like accuracy of the estimate, data availability, changes in project scope, unexpected site conditions and external influences.
The process can be complex and time-consuming. To overcome these challenges, a structured and comprehensive approach to cost estimating is necessary.
Effective cost estimating techniques and strategies enable civil engineers to deliver successful projects while minimizing the risk of delays or overruns. If you want more information, check out other blogs on our website at Bidding Estimating.
FAQs regarding Tax Assessments
Q: What is Costing and Estimating?
Costing and estimating are processes employed in civil engineering to estimate the cost of a construction project. Estimating involves calculating an expected price tag, while costing is the act of ascertaining actual expenses after completion.
Q: How to estimate in civil engineering?
Estimating in civil engineering involves several steps, such as defining the project scope, identifying resources needed, estimating quantities needed, analyzing their cost, and creating an accurate estimate. To accomplish this task, one needs various estimation techniques and tools like cost databases or cost estimating software.
Q: What constitutes estimation and costing in civil engineering?
In civil engineering, the elements of estimation and costing include labor, materials, equipment, overhead expenses, and profit. These numbers come together to calculate the overall project expense.
Q: How is the estimate and costing process in civil engineering?
Estimating and costing are crucial processes that need to be done in order to accurately calculate the price tag associated with a construction project. This involves gathering resources needed, estimating their prices, then creating an accurate estimate that ensures everything is completed within budget and on schedule.