Are you looking to sell your freehold land? Or want to know what the legal term for freehold is? You're not alone. A lot of investors are confused about these terminologies in the real-estate world of countries like NZ, UK, Canada, US, Scotland, South Africa or Dubai. These terms are like leasehold, freehold, or the difference between freehold property vs leasehold property.
Fret not! Our today's read is about the freehold and everything you need to know about the legal process of selling property.
What is a freehold property? What is the legal process to sell a property?
Freehold property or a freehold estate is a term used to define one of the three main ways to own a property. The other two are leasehold and common hold, which actually is not that common. The legal definition of Freehold is permanent and absolute tenure of land or property with freedom to dispose it off at will.
What does owning Freehold land mean for me?
Owning a freehold land mean you will own the property and the land it sits on including the air space up until the lower stratum. Subject to any local authority regulations and planning and building regulation requirements, you can do anything to your property.
Saying that you will need to instruct a conveyancer to review the deeds of your Freehold property to ensure there are no restrictive covenants which will pass with each sale and remain enforceable.
Being freeholders you're in complete control of your house. You're not subject to any annoying payments like ground rent, services or admin charges. But that's the case with a leasehold properties.
That's why freehold properties are much more expensive than a leashold, but at the start. Anyhow, that's not that simple.
Leasehold properties are generally small properties like flats etc. Freehold, on the other hand, are bigger properties. But in comparison, leasehold do have a cheaper upfront costs.
Also Read: Stilt Floor – Definition – Meaning – Construction- Purpose
Freehold vs leasehold
Well, now that you're aware of the term freehold, so how would you compare that with leasehold. Should I buy a leasehold land or a freehold land?
Well, there are benefits to both freehold and leasehold properties you will need to consider your own circumstances considering both commercial and emotional factors.
With a Freehold property you will not pay ground rent, but it is likely you had to pay a higher premium when purchasing the property in the beginning.
Owners of Freehold properties do not have to pay annual service charges towards ongoing repair and maintenance of the property. You will be responsible for the maintenance of your own property as often as you want and to the standard you want.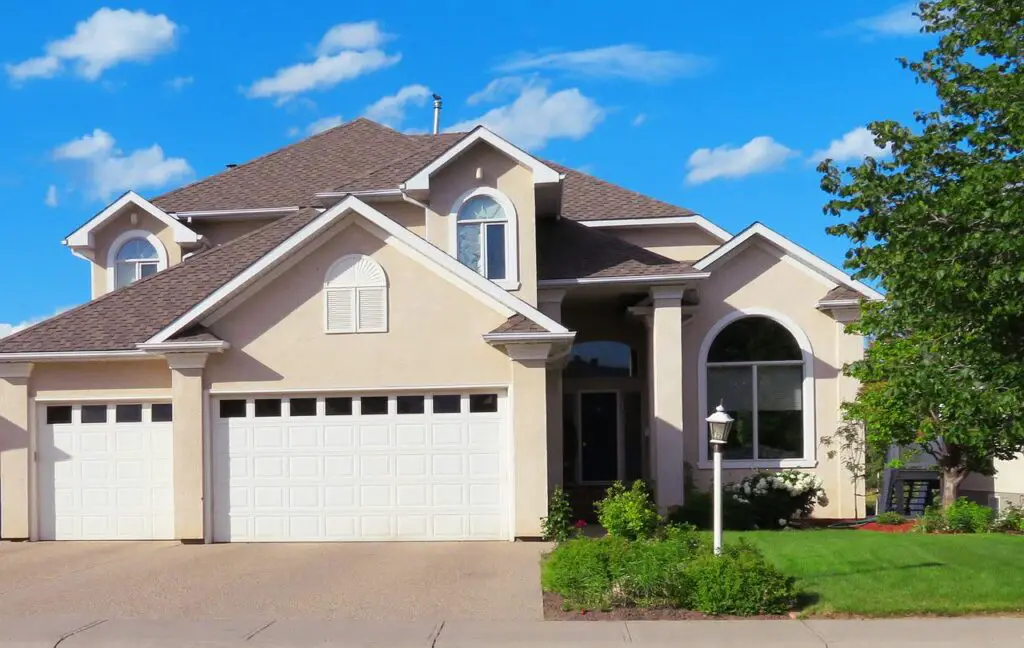 With Freehold properties you can make any changes to your property without requiring consent other than the standard local authority requirements.
When you sell your Freehold house you do not need to deal with the Freeholders requirement as you are free to sell and you do not need to worry about having to extend the lease as your ownership will be forever.
Simply put, there is no reason not to buy a property because of the type of tenure.
What is a flying freehold?
So, you've picked a stunning property in the area of your choice, but the realtor informed you that it is a flying freehold property and you're like – what that means – does it means the property is in air? Well, that's not the meaning of flying freehold, here's how we define it:
Flying freehold is a term most common in UK used for that part of a property that either overhangs or lies beneath another freehold. The most common example of a flying freehold is a room above a shared passageway as in semi-detached house. Another example is a balcony that extends over a neighboring property. Similarly some basement or cellars go underneath the neighboring properties. So, you see the concept is not that straightforward. Anyhow, the theme is similar – the part of the property overhangs or lies beneath another property.
To your charm, a lot of homeowners are pretty happy living in a property with blissful ignorance but once they try to sell or remortgage, they run into issues like flying freehold.
So, if you've got a freehold property but its part is built over a land that does not form part of the property; that's a flying freehold.
The legal process to sell property
To sell free hold property or leasehold property you need to find a buyer and instruct a conveyancer. Consulting a conveyancing solicitor will get the right piece of advice. The above text is mere the general information that might help you in understanding the gravity of situation. However, you must act upon and refer to a reputable solicitor.
I've got a good experience with Avrillo, they are the top rated conveyancing solicitors. A good and reputable solicitor guides you how to sell property. They set out all their fees from the outset and give detailed information of what they'll do as your legal advisors, and what needs to be done at your part.
Anyhow, you need to fill some sort of forms and provide them with all relevant information so they can be satisfied and confirm to the buyers Solicitors that you are the legal owner and has the right to sell.
The forms you complete at the start will include a fixtures and fittings form and a Property Information Form which goes to the buyers Solicitors as part of the draft contracts.
Once you have paid and satisfied the initial requirements set out by the government to instruct your chosen solicitor contracts will be sent over including the legal deeds and the buyers Solicitor will review these and raise enquiries.
Your solicitor will deal with the legal points and send you the non-legal points to deal with, as you will have all the information or you should have it from when you purchased, so you can look in the old file or retrieve it from your old conveyancer.
They will keep answering these questions and sign the contract and transfer until the buyer is happy then you exchange contracts after finding out the settlement figure of any existing mortgage you have on the property.
On the day of completion money will come from the buyers Solicitor the mortgage is paid off estate agents paid, your solicitor get paid and any balance is returned to you.