Let's create a super haunting atmosphere this season with our best Halloween dorm decorations or Halloween bedroom decorations DIY ideas. They're pretty simple and easy to follow.
 As the leaves are changing colors and pumpkin scents are erupting out of every store, it's time for my favorite holiday season:
The Halloween!
I just love the autumn long daylight hours – it's the season of mists and mellow fruitfulness. With leaves turning golden and night's drawing in; it's everyone's favorite ghostly season.
One of the hallmarks of these fun parties is to have some Halloween Dorm decorations. You don't always need to have creepy corners around your dorm as our decorating ideas will let you enjoy this ghostly season without breaking the bank.
Your dorm can be the best place to get your spook on! So, Let's get spooktacular!!!
Table of Contents
The Best Dorm Halloween Decorations
Halloween is a student's ghostly season to get silly, spooky, and goofy, not to mention creative. There could be a starting problem due to the overwhelming homework piled up.
But even with the sheer volume of assignments putting a damper, once you let your imagination juices flow, it becomes unstoppable.
Halloween dorm decorations can range from scary to cute and would still capture the aesthetic spirit.
Be more creative: House front wall cement design Ideas that wows in 2022
Halloween bedroom décor
Prep up your dorm with Halloween-themed décor to enhance the scariness. Maintain the theme and blend to match the bedsheets, rugs, pillows, and other decoration items. This will complement the spooky night atmosphere. Add carved pumpkins as well on shelves, on the headboard, and bedsides. 
You can purchase artificial pumpkins that are available online and in some offline stores so you can reuse them every year. Lighted pumpkins with candles can add to the haunting and spookiness of the Halloween ambiance.
Try not to overdo it because otherwise, your aesthetic Halloween bedroom may look messy and cluttered up. 
Spooky room corners
Look around your dorm to find nooks and corners that can be transformed into spooky caves where you can stow away your belongings.
For example, a dismembered skeleton kept in the corner of your house can make your house look haunted. You can hang a spooky spirit lamb over the skeleton to add to the effect. I just love this Dorm Halloween Décor idea.
Much thought goes into making it look spooky so you can impress your friends. You might be taking some time out of your hectic schedule to source the Halloween décor items.
Perhaps, you are wondering how you can handle your assignments.
Edubirdie, the essay writing service, can help you with that. Type in "write my essay" in the writing platform of this essay maker service and talk to a writer. Then follow the instructions, and you can have your homework and assignments done in no time.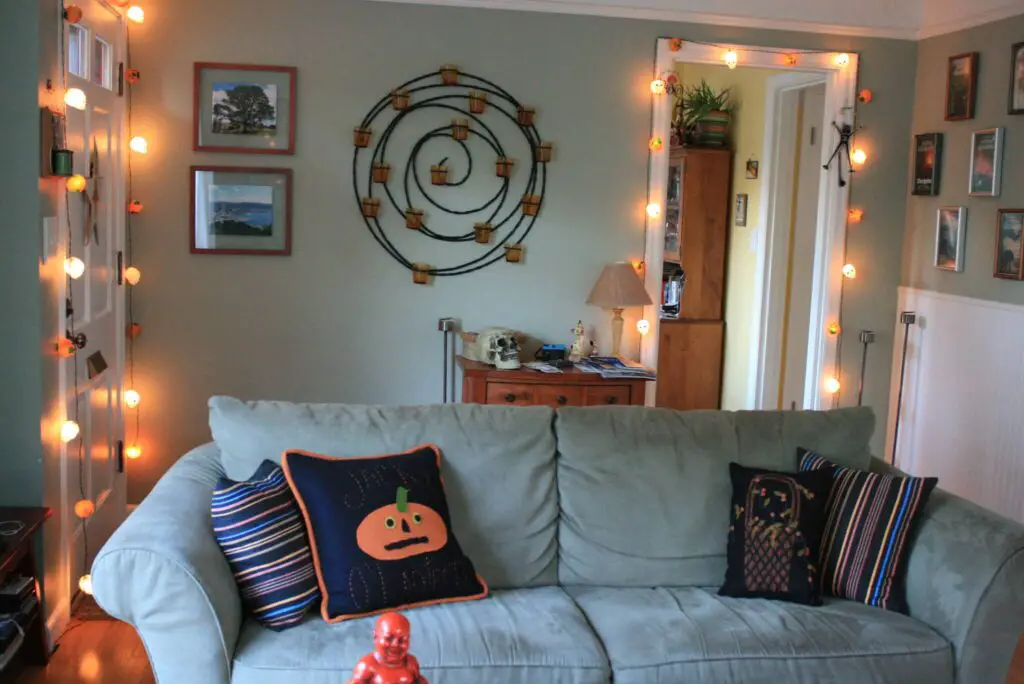 Decorated glass windows
No list of Halloween dorm decorations ideas is complete without paint decorations of different colors and designs.
Fortunately, the paint washes off with a little water and soap. You will need assorted types and sizes of brushes, cotton buds to correct mistakes, and pencils. You could also use stencils if you are artistically challenged. 
Decide if you want your paintings to be facing the people outside or the people inside. If the former, the words on the painting should be done backward.
Sketch your outline on the window and paint it directly. Paint with thick layers rather than in multiple thin layers. Allow the paint to dry, and add a LED light for a spooky look. 
More tips to follow: Single-Story House Façade Design Ideas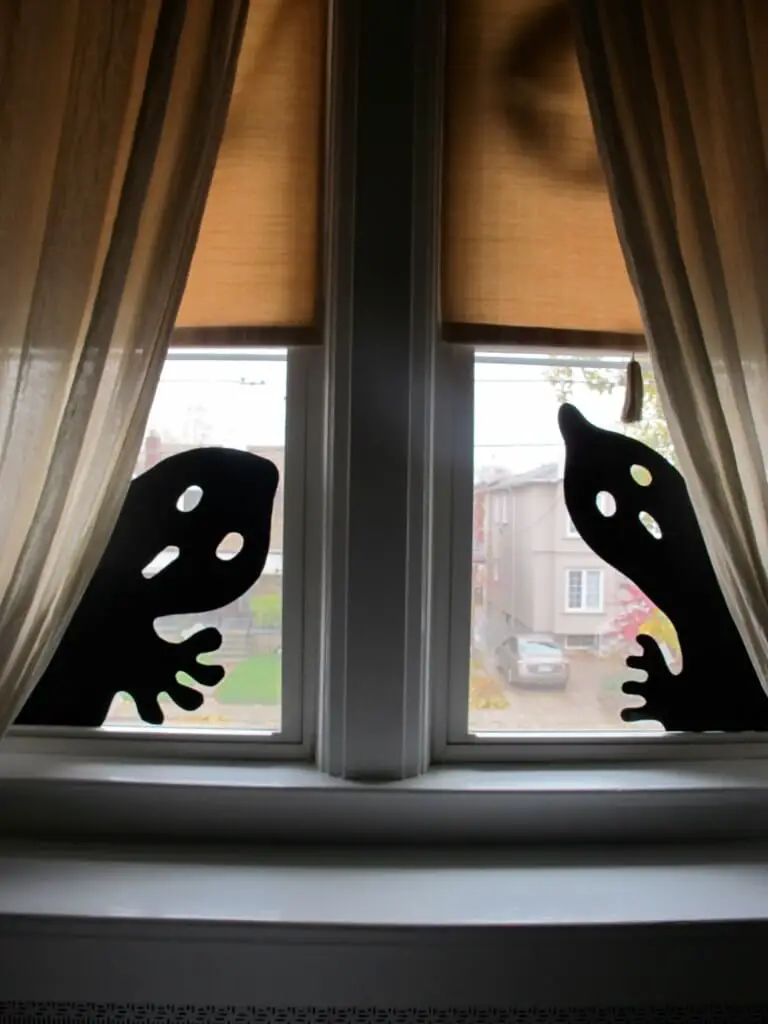 Lazy cheap ghosties
Hanging lazy cheap ghosties all over can give your house the authentic Halloween room décor look. You can use plain black rubbish bags to make them. All you need is a pair of scissors, coat hangers, and red or white permanent markers. The markers can be of any color to suit the paintings on the bags. 
Cut a small hole towards the middle of the bag and pop the hanger through it. Draw on red or white eyes or any other ghostly features on the bag. Hang up the bags in areas in your house that are dimly lit, such as under the stairs. Watch them flutter about eerily. This is also a good way to reuse and recycle plain shopper bags. 
Hang autumn leaves
If you are running out of Halloween room décor ideas, try hanging autumn leaves on your windows. They can look great and creative. All you need is some autumn leaves, string, beeswax, a sharp pin, a heatproof bowl, some hot water, and a pot. You can find beeswax sold in blocks in most health shops. They last forever and smell nice. 
Press the autumn leaves in a book to make them flatter. Place the heatproof bowl with the beeswax carefully inside the hot water until the wax is melted. Hold the stem of the leaves and dip it into the wax. Let the leaves dry and poke a hole through which you can insert the string, tying a knot each time. This would keep them in place. 
Neon Sign Lighting
Get some indoor skull shape Neon lights to spruce up your Halloween. Some vampy coffin neon sign is perfect for your Halloween decorated rooms. You can enhance the spine-chilling feel for college roommates with sensor type lights that are triggered upon sensing a movement.
There're number of different shapes and styles like bat, witch, and skull shape. Some lights with black acrylic can even make feel you spookier. 
Let's go to beach: Coastal Interior Design ideas – & Pictures
Shadow Casting
Need some hands free shadow puppet? You can easily make one out of a wooden tea light lantern with bats and witches. Another idea is to get some LED spotlight to cast a larger shadow out of a Halloween pumpkin on one wall of the room.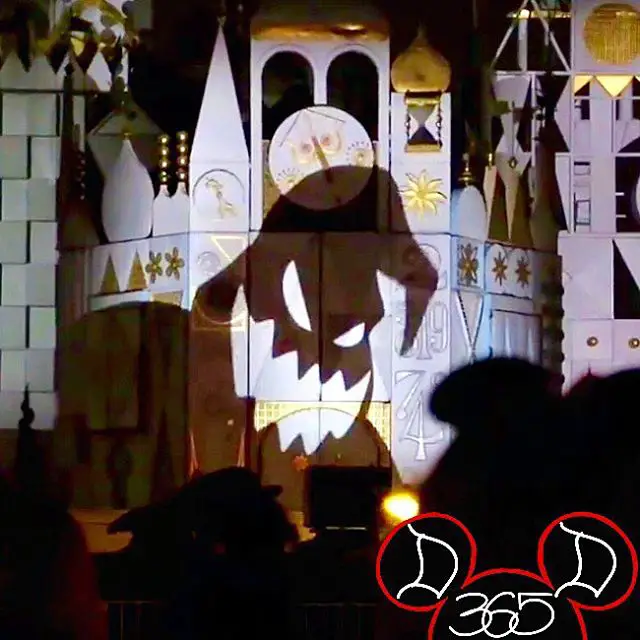 String lights and lanterns
Want some easiest idea? Here' is one: use a good set of LED string lights or lanterns. String lights are popular in almost all festivals. You can easily find a themed string light for some spooky experience. Try to hand one around your desk or on a wall of the dorm for Halloween greatness.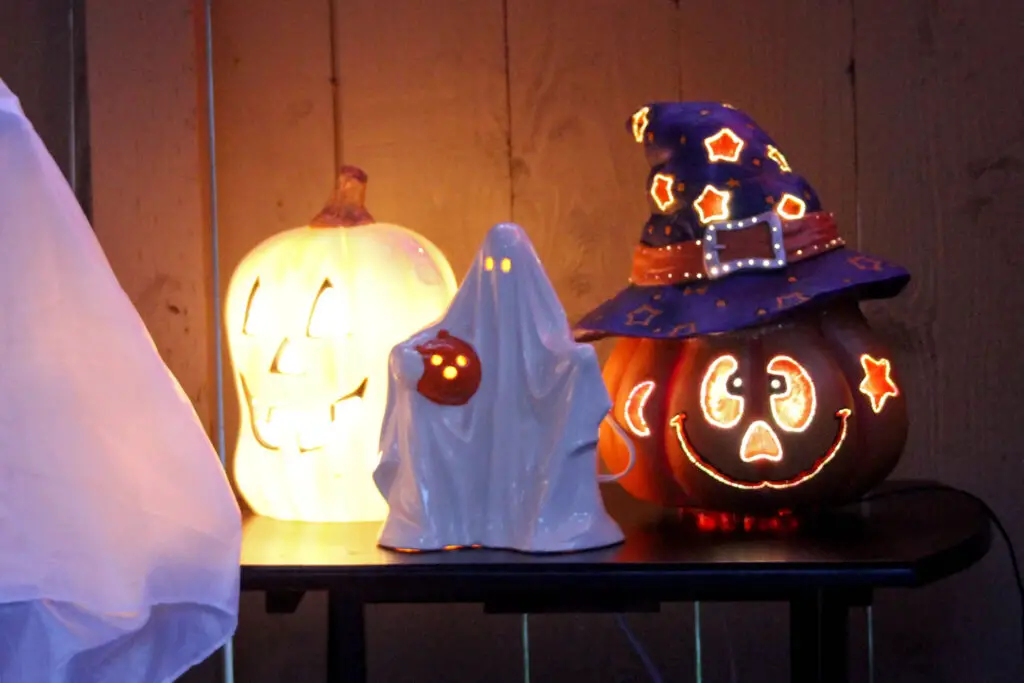 Spooky wall stickers
Waterproof black spooky bat stickers are creepy crypt for all your Halloween wall and window décor needs. They're scary, fun, and playful. They're simple to add, cheap, and you can reuse them. For your entire dorm wall Halloween décor, these spooky stickers are must to have. There is range of diverse and creative designs for this spooky period.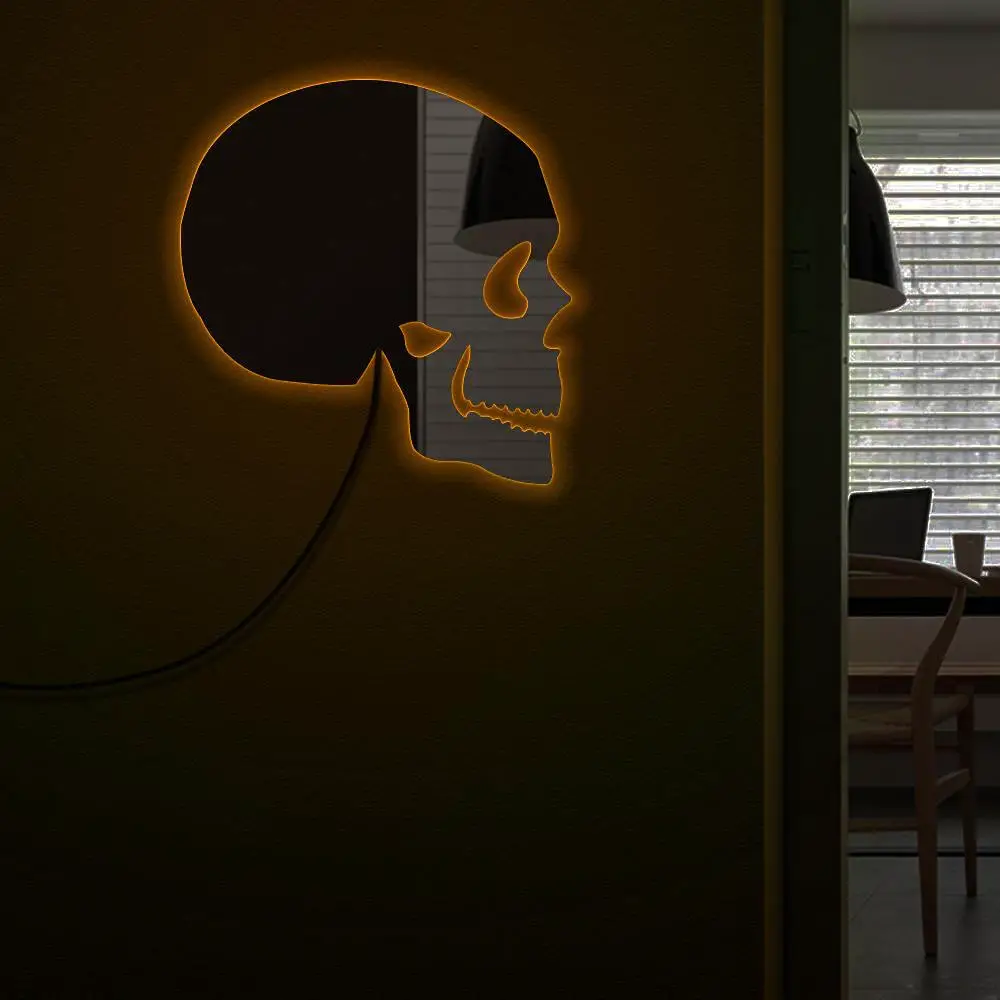 Examples of Dorm Halloween décor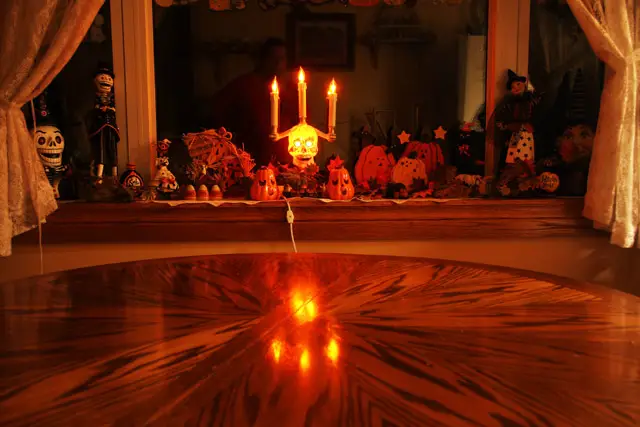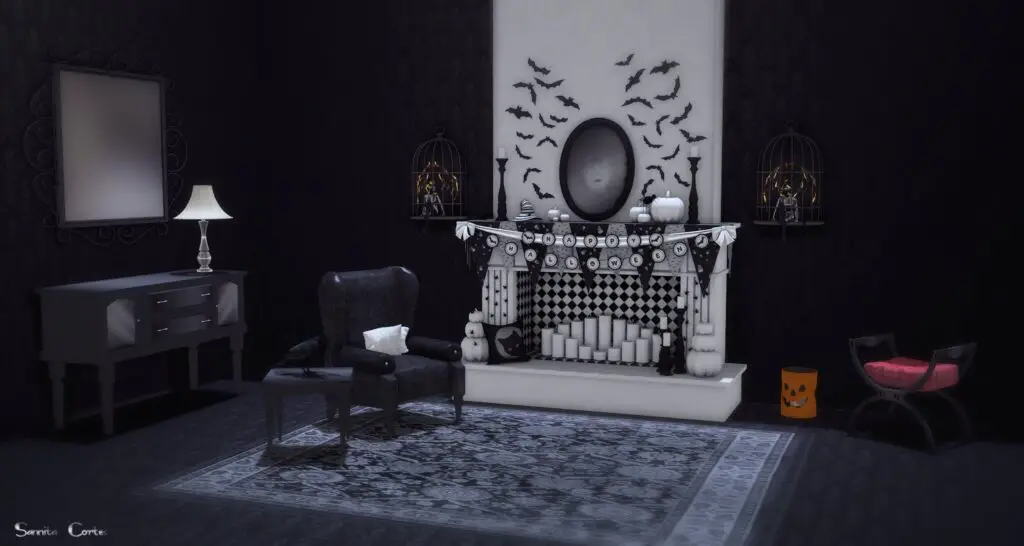 Final thoughts on Halloween decor for a dorm room
Believe it or not, it is not necessary to dash to the stores every year to buy expensive props to get ready for Halloween. They can be made of everyday items that are lying around your house or dormitory. All you must do is roll up your sleeves, pull up your socks, and get crafty with these dorm Halloween Decorations. It becomes your unique spooky décor that would get your guests into a foreboding mood. 
Follow the trends: 7 Trends in Architecture You got to Read About