Do you enjoy decorating your house? It must be quite interesting and inspiring to introduce certain changes to the place where you live. What are the general ways to make your living area look better? There are plenty of them, fortunately, so you can choose from the plethora of them.
The trends in the market dictate the way people decorate their homes. If previously it was a good idea to plan tons of plants and make your area greener. However, the technological era made its corrections. So, nowadays, people are more focused on devices and tech innovations.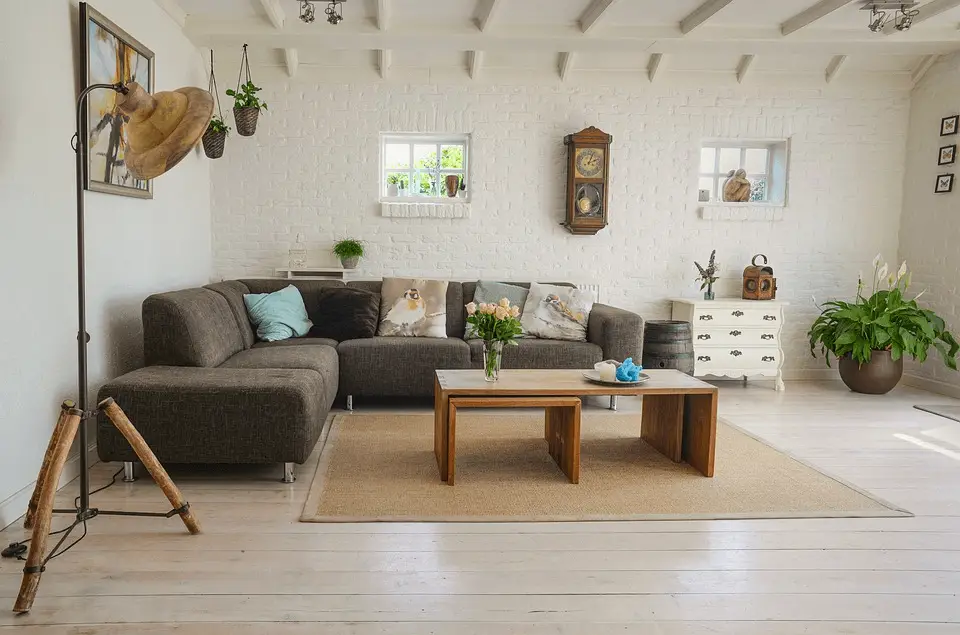 Do you want to make your living place look stylish? Then you should beware of the trends present these days. It's not realistic to follow, but if you interpret your interior design ideas in such a way, then you will surely make your place cozier and trendier.
What is the best technology for home decor? In this article, we will discuss the possible ways to decorate your place according to the trends. These will be available, but still stylish options for tech lovers. Let's get into the topic and see how you can renovate your house.
Also Read: Importance of Technology in Architecture
Table of Contents
Top 5 helpful tricks to add style to your house
If you are lost in the number of hacks and ideas on how to renovate your house, this guide might be helpful to you. There are great options for home decor lovers, and adding a pinch of tech innovations is one of them. You can add some chicks to your house and make it more convenient.
But putting different tech gadgets won't make your space prettier. On the contrary, it can make it even more scattered, unless you follow certain rules and do everything according to the design principles. Let's see what the 6 most helpful pieces of advice can save your interior design and make it look more tech-like.
1. Always use the right colors
It's a common thing to put gadgets in different colors in one place. In some cases, it can look quite interesting. But in most cases, however, the wide range of colors for gadgets looks weird and unaesthetic. Hence. it's better to stick to a single color scheme for the whole house, or at least for each room. Otherwise, the whole design can be quite scattered.
There are 2 basic ways to set the color of your home decor when it comes to gadgets. Let's take a look at them and spot the most differences.
A complementary scheme is created for those obsessed with home decor practices. This is a complicated color scheme principle that relates to the use of opposite colors on the color wheel. It gives your space a more dramatic and in-depth look which, however, can at first look quite unorganized.
A monochromatic color scheme is way less complicated. You will only need to stick to one or a maximum of two similar colors to make the space look better and unified.
The first option is definitely created for design lovers. But if you simply want to make your space look pretty and stylish, you can easily stick to the second option.
Also Read: Using Innovative Technologies to succeed in Construction Business
2. Choose multiples gadgets, not only one type of tech device
When you feel the need to add some style to your house, you should consider various gadgets. It won't look good if you put the same gadgets all over the house. For this reason, a fax app for phone together with some air diffuser in one room would complement each other. You can use old-fashioned fax devices, or choose a fax from the iPhone that won't take up space in your house. All tech gadgets are easily substituted, so no worries if you can't find a proper item for your house.
By the way, why is faxing a good option for your house design? This is something people need almost on a daily basis. If you don't have an iPhone, you can lose a lot in the work environment. For example, faxing can be easily done with the use of the phone. It's fast and easy. And the whole process can be run with the use of the iPhone.
3. Mind the cables
If you want to make your space look stylish with the use of tech gadgets, then you should consider the cable mess. There are always tons of cables that connect modern high tech accessories to the net. Some of them, however, are cableless, but these are mostly exclusions from the rule.
In many cases, you will need to come up with effective design solutions to hide the cables and eliminate the mess. In this case, you can either choose more expensive cableless options or look for efficient ways to hide extra wires somewhere.
4. Don't get too much into trends
These days the use of cool tech decorations has become a trend. You can find houses packed with gadgets just for the sake of the trend. But if it's not your choice, you can start making the first steps and include a personal touch. If adding too many gadgets does not work for you, make sure to start from the very beginning and organize the gadgets you already have in the house.
With practice comes the vision of how you want to see gadgets in your space. For this reason, it's a good idea to get inspired by the decor others have, but following your personal approach will always work best.
5. Make efficient choices
The technologies are developing fast. Hence, there should be a nice approach to the use of gadgets. These devices are called to ease the life of people. So, if you can combine the functionality and, for example, use one gadget for a couple of purposes, it will only add to your house decor and experience.
Conclusion
Tech gadgets always look cool in the house space, but only if they are installed correctly. If you want to follow the trend and add more technical devices to your design, you should stick to certain pieces of advice. This article is the easiest way to understand what approach to use. The article gathers the best practices for beginner interior design pioneers. Here you will find helpful tips to make your area look stylish and up to the point.