Did you know that experts project solar photovoltaic (PV) installer jobs in the U.S. to grow by 27% from 2021 to 2031? That's over five times the average 5% growth rate for all occupations in the country!
Solar PV installation, after all, allows consumers to lower their energy use and costs. In doing so, they also contribute to fighting global warming and climate change.
So if you want to save money and help preserve the planet, it's time you search for "solar power contractors near me. Below, we've outlined how to find and choose trustworthy contractors, so read on.
Table of Contents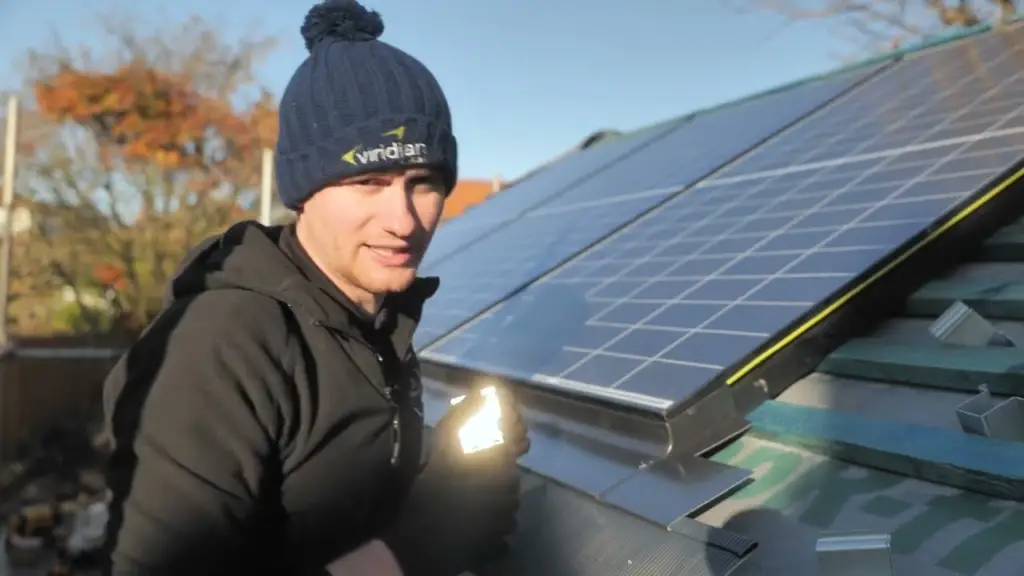 Lookup "Solar Power Contractors Near Me" Using Web Maps
The fastest way to search for nearby solar contractors is to use your preferred browser's web map. If you use Chrome, there's Google Maps. If you use Safari, there's Apple Maps.
Web maps use geographic information systems (GIS) to obtain spatial and geographical data. With these, you can search for businesses like solar companies near your location. Type "solar power contractors near me" in their search bar, and you should get a list of relevant results.
In most cases, the web map search results should also display the exact address of each solar company. They also often provide direct links to the service providers' websites. Some may even have star ratings and customer reviews.
Also Read: Basic Electrical Fittings – Wire Guide – (Types, Sizes, Installation)
Check Online Directories
Online business directories are today's version of the yellow pages. Like traditional yellow pages, they provide business listings and contact details. The chief difference is they're easier to use; you can filter your search using categories.
Yellow Pages Directory, Yelp, and Better Business Bureau (BBB) are some examples. When you visit their sites, you can type in the key phrase "solar installer" in their search box. Beside this box is an address box; enter your location in this field.
You should then get a list of businesses related to your search query. Also, if you search Yelp, some results will likely show a star rating ranging from 1 to 10, 10 being the highest. With BBB, the rankings are letter-based, from A to F, with F being the lowest.
Ask Your Trusted Network for Recommendations
About 4% of homes in the United States now have solar panels installed. That equates to over 5 million houses. Some of these may be the residences of your neighbors, friends, or family members.
If you're friends with your solar-powered neighbors, consider asking them about their system. Do they feel satisfied with it, especially the installation company? If so, will they recommend their solar contractor?
Do the same with your friends or family members who live in the same city. They'll likely recommend the installer if they're happy with their system. If not, ask them what's wrong; if they have much to complain about, consider avoiding the same company.
Also Read: How Much Electricity Does a Mini Fridge Uses?
Search for Top Solar Company Reviews Online
Reputable news and home improvement sites usually review the best solar installers. They then release lists, often yearly, ranking these companies based on pros and cons. They also provide other valuable details, such as what sets each company apart.
Forbes, Market Watch, This Old House, and Houzz are some of the best sites to find these reviews. Use these to your advantage; for example, you can create a list of the top rankers as your guide.
Search the name of each solar installer online to confirm if they have an office near you. Then, cross out those that don't operate in your city.
Use Your State's Contractors' Board Directory
Contractors' Boards, also known as Boards for Contractors, are state licensing organizations. They issue licenses to businesses performing building and construction, repair, or improvement work. That includes solar companies providing installation, repairs, and maintenance services.
Most states require solar PV contractors to have an electrical contractor's license. Others require a specialized solar contractor's license.
All licensed solar contractors would have their names on state Contractors' Boards. Fortunately, most states have made these lists accessible with online license lookup tools. With these, you can search for solar contractors in your state and city and see their license status. Please stick to solar companies with active licenses, not expired or suspended.
Check the NABCEP Directory
NABCEP (North American Board of Certified Energy Practitioners) is a non-profit organization. It's widely regarded as the gold standard among renewable energy system professionals. It educates, trains, certifies, awards, and disciplines its members.
That said, please only hire a solar installer certified by NABCEP. Doing so can give you peace of mind knowing your installation is in competent hands.
You can use the NABCEP Professional Directory to find certified contractors near you. Enter your location in the search box, such as your city or zip code, and limit the search area to 25 or 50 miles.
Do Some Digging
At this point, your list may be down to 3 or 4 solar power contractors. To determine the best solar installer, visit their site to see what each one offers that the others don't.
The winner might offer extra services, such as free storage batteries. It's also best to go with the one that doesn't charge an upfront purchase and installation cost.
Check the terms and conditions of each company's warranties and guarantees. For example, they should offer a 25-year product warranty for well-maintained systems. If you're unsure how to maintain solar panels, click on this blog for a comprehensive guide.
Schedule Your Free Solar Power Assessment ASAP
Here's one last tip when choosing among solar installers: check their assessment schedules. For starters, they should be free. Second, they should be ASAP; if not, you can expect your project to sit in their pipeline for weeks or even months.
With all that said, it's time to begin your online search for "solar power contractors near me."
If you like this guide, you'll love our other informative reads. So, be sure to browse our latest news and blog posts now!