It's not necessarily a goal to make neighbors green with envy. However, it is nice to know that they notice, appreciate, and are a little jealous of your hard work in making your outside space appear lovely. The fact that it is visible from the street means that people passing by may form opinions about your home without your knowledge.
The market for outdoor living spaces in 2022 was worth USD 1.8 billion. By 2030, experts predict that the global market for outdoor living structures will be worth approximately $4.9 billion. Let us look at ten ideas you can use to make your neighbors jealous of your home outdoors.
Table of Contents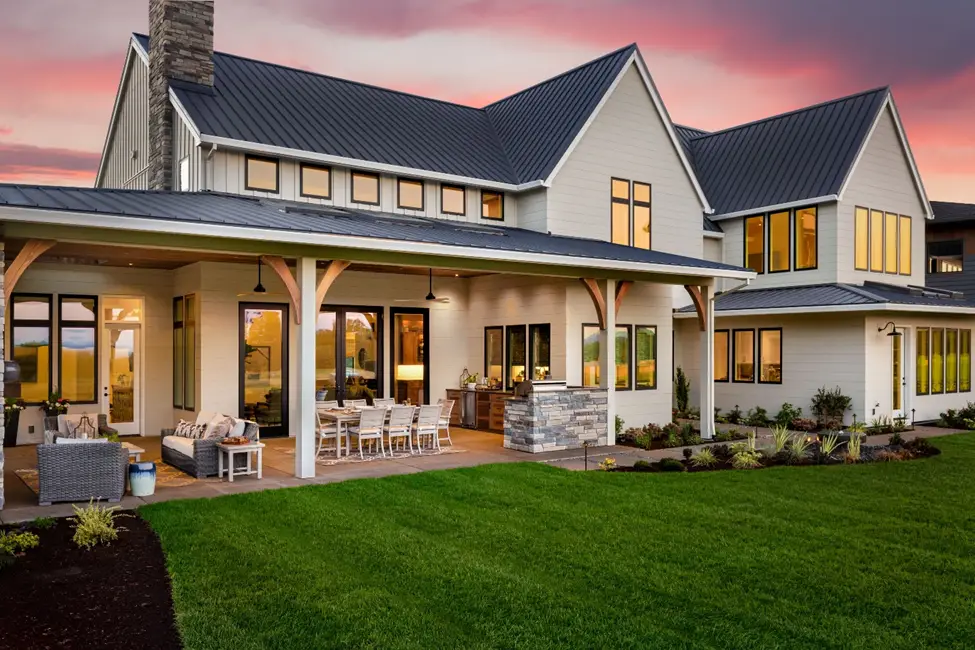 1. Install a State of the Art Fence
The fence that separates your yard from the next is a shared amenity in Florida neighborhoods. This makes it the perfect object to modify to inspire envy among neighbors. You can get your fence today in Central Florida that is customized to your preference.
They can expertly set up fences made of various materials, such as:
Aluminum
Wood
Vinyl
Chain link
If you would rather renovate your old fencing, there is still a way to make it look good. One effective method for easily enhancing a fence's appearance is through pebbles.
Colorful marbles possess the advantage of being cost-effective and visually appealing when illuminated by sunlight. The procedure entails cutting or drilling holes of various dimensions into the wooden material, followed by the subsequent placement of marbles into the holes.
Also Read: Enhancing Curb Appeal: 8 Tips for Exterior Home Improvement
2. Build a Gazebo
A charming gazebo is a designated area to comfortably rest and unwind while seeking refuge from the sun's intense rays throughout the summer. Including a swing, hammock, or sitting area within the gazebo provides an additional relaxing space.
This differs from conventional lawn chairs, which may lack the same level of comfort and appeal. Customize your gazebo to reflect your taste. And the best part is that you can construct it on your own!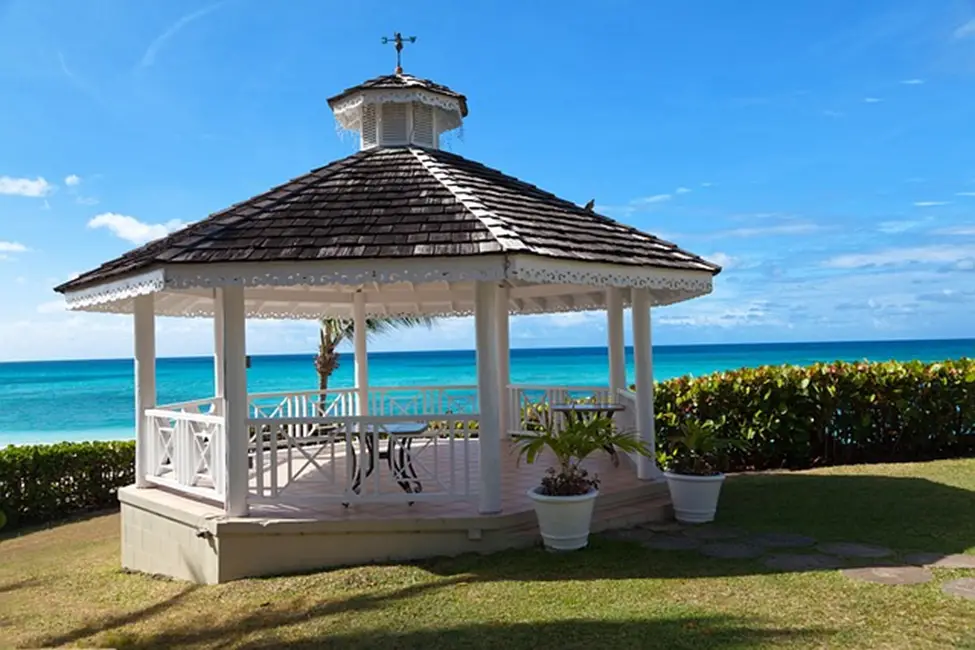 3. Create a Personal Garden
A garden could be an ideal addition to your outdoor space if you prefer spending time outside in the fresh air and natural surroundings. A garden ensures: 
A healthy supply of produce grown in your yard
It is an aesthetically pleasing way to add vibrancy to your outdoor space
Apart from vegetables, you can plant flowers or an urban succulent garden. It can be a terrific addition to any outdoor space, whether it is:
Grown in pots
Framed in containers
Garden beds
Also Read: Tips for Creating a beautiful Garden and Landscape
4. Go Big and Install an Inflatable Slide or Bouncy Castle
 Do you want your neighbor, who loves inviting kids over to show off their cool toys and stuff, to turn green with envy? Regain the upper hand by purchasing a bouncy house for your backyard.
Yes, you read that right — a jumping castle! You understand if you have children. It will be a win for you.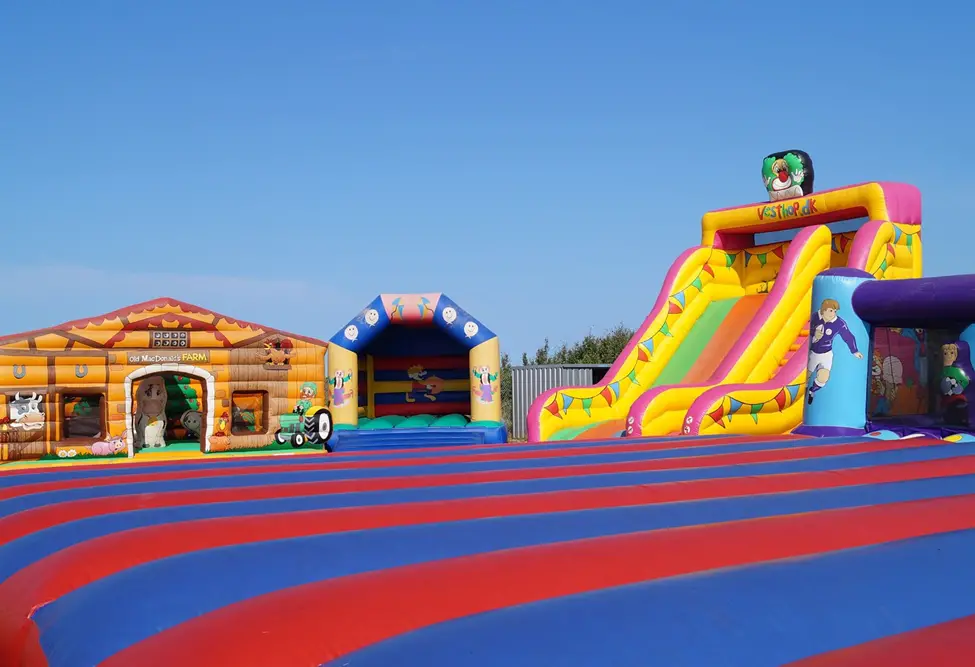 Consequently, when not in use by children, these play structures can be conveniently deflated and stored in closets. However, note that once inflated, bounce houses tend to attract many children from the surrounding neighborhood to the yard in which they are situated. So be prepared.
Also Read: Enhancing Concrete Beauty: A Comprehensive Guide to Concrete Stain Sealers
5. Setup of a Hot Tub
No experience is comparable to luxuriously unwinding through an occasional soak in a personal hot tub. It is an ideal method to relish a temperate evening in a state of serene comfort and pleasure.
If you invite a few close companions over, the resulting excitement will inspire your neighbors to consider doing the same to their outdoor spaces.
6. Install Sheds Made by Amish
Instead of allowing pool toys, equipment, and lawn gadgets to be scattered across one's property, you should install customized sheds in the yard. They can serve as a storage solution while enhancing the overall visual appeal.
You can count on these sheds to look excellent on your property for years. A wooden shed of high quality is expected to have a lifespan ranging from 15 to 20 years. That's around twenty years of your neighbors coveting your beautiful custom shed.
Also Read: Building A Luxury Home- How To Find A Reliable Construction Expert
7. Constructing a Firepit
A fire pit can be constructed with little effort and doesn't have to cost you a fortune. Create a beautiful fire pit in no time by surrounding a steel ring with:
Also Read: Gravel limestone – What Is Better for Driveways?
8. Give Your Mailbox a New Look
Although purchasing a brand-new mailbox at various home improvement stores is possible, an alternative approach involves personal modifications and enhancements. You can:
Paint the mailbox with a metallic finish for a sophisticated style.
Paint something fun and whimsical on it for a more casual vibe.
You also have the option to construct a personalized mailbox post using materials such as brick or rustic wood.
9. Light Up Your Outdoor
Put in some new outdoor lighting to illuminate the nighttime landscape. You can easily keep the party going well after dark by hanging string lights to illuminate your outdoor space on chilly evenings. Lights can be draped over tree branches, around fencing, or even along paths.
Rope lighting is another option for illuminating the border of your decking, porch, or yard. These are unnoticeable throughout the day but provide abundant lighting once the sun goes down. For better results, let a patio installer do this work and set a light timer so they come on automatically when the sun goes down or at a predetermined time.
Also Read: Home outdoor lighting – Types – Maintenance – Importance
10. Build a Fountain or Pond
If you have sufficient space in your outdoor space, consider installing a Koi pond. If it is within your budget, include a small creek and pond equipped with:
Attractive bridges
Lush vegetation
An assortment of aquatic life
A bird bath or water feature would be an excellent addition as well. Plus, decorate the area around it with attractive plants, gazing glass, and solar lights.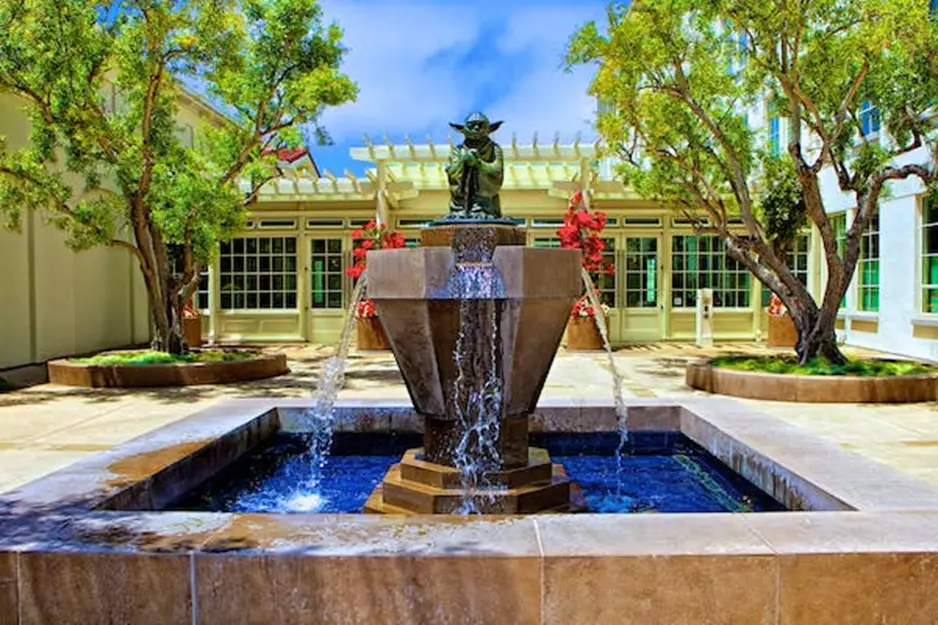 Conclusion
Those are the ten guaranteed ways of making your neighbors turn green with envy. Most can be done with the help of professionals, such as installing a state-of-the-art modern fence.
On the other hand, you can handle several things, such as constructing a fire pit and renovating the mailbox, as they do not involve complicated procedures.