It's almost renovation season, and you may be thinking about replacing one of the most critical pieces of your home—the roof. Remodeling your roof can be a complicated endeavor, and planning well is important to ensure the best outcome. In this article, we will discuss a few key steps you must take when planning your roof remodeling project. Read on.
Table of Contents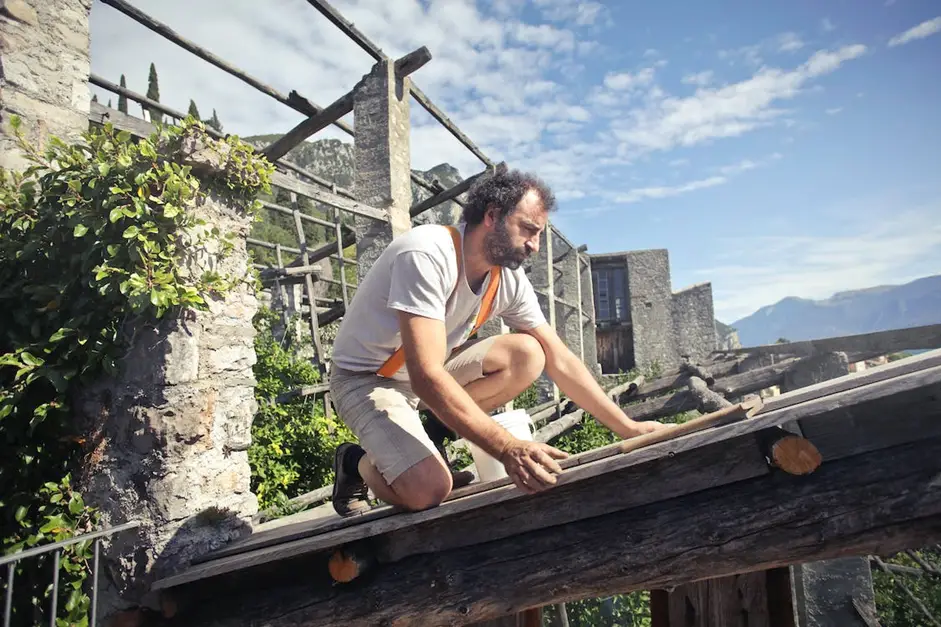 #1. Get a Professional Evaluation
When planning for a roof remodeling project, the first step should always be to get an inspection from a professional. But for what reasons? Well, first and foremost, you need to know the condition of your existing roof. A professional inspection will provide an accurate assessment of the current state of your roof and whether or not it needs to be replaced.
In addition, a professional inspection can provide valuable information about what type of new roof will work best for your home. This can include factors such as the types of materials that should be used, the estimated lifespan of a new roof, and other pertinent details.Plus, they will View More alternatives and consider a wider range of perspectives allowing for a comprehensive evaluation of available choices. 
Finally, a professional inspection can also help you determine what type of labor will be required for the job. This can help you better estimate your project's cost and avoid any surprise expenses.
#2. Research Your Options
It's time to start looking into your options after you have a better understanding of the state of your roof and the type of replacement roof you require. Take the time to conduct your homework because there are many different roofing materials and styles to pick from.
Other Roofing guides:
Most common types of roofs available in the market:
Asphalt Shingles – This type of roofing material is one of the most popular, as it comes in various colors and textures, making it a highly customizable option. In addition, it is relatively inexpensive and requires minimal maintenance.
Metal Roofing -They are a great choice for areas that experience extreme weather or fluctuating temperatures, as they are highly durable and designed to withstand the elements. However, they are more expensive than asphalt shingles and require professional installation.
Tile Roofs – These are an excellent choice for homes in warmer climates, as they provide great insulation and energy efficiency. They are also highly durable and require little maintenance, although they can be expensive to install.
Also Read: Is a Metal Roof a Good Investment For Your Home? Pros & Cons
#3. Create a Budget
It's also important to create a budget when planning a roof remodeling project. Accurately estimating the project's cost is essential to avoid any surprise expenses! When making a budget, you should factor in the costs of materials, labor, and additional services such as permits or inspections.
Also, don't forget to include a contingency for unexpected issues that may arise during the project. These issues may be related to the condition of your existing roof or any unanticipated problems that arise during installation. Having a budget in place can help provide peace of mind and ensure that the project will be completed on time and within your budget.
Also Read: How many bundles of shingle do I need for 1000 – 1200 – 1500 – 2000 – 3000 sq. ft. Roof?
#4. Find a Reputable Contractor
Once you have a better idea of your project's scope and budget, it's time to find a reputable contractor! This step is crucial to ensure your project is completed correctly and safely.
When looking for a contractor, be sure to research their portfolio and read reviews from previous customers. You should also ask for references and meet with multiple contractors to get a better idea of their experience and the services they provide.
It's also essential to ask for written quotes from different contractors and compare prices. Contractors like Mighty Dog Roofing in Bixby, Oklahoma, can provide you with a detailed quote that includes labor costs, materials, and any additional services. Finally, ensure that the contractor is clear about the type of materials they're using, the timeframe for completion, and any warranties they may offer.
Further Read: Catslide Roof – What Is Catslide Roof? – Extension – Dormer – Pictures – Pros & Cons
Remodeling your roof can be a big project, but with careful planning and research, you can ensure that your project is completed correctly and safely. Taking the time to do your research, create a budget, and find the right contractor can help make any roofing project go smoothly and enable you to enjoy the results for years to come.