It is every business owner's desire to boost sales, as this will generate more profit and offer businesses more success.
Not only will you want to power up your Black Friday sales, but you will also want to increase your sales throughout the entire year. Don't worry about your sales reducing or staying stable, as these effective strategies will ensure your business can improve its ability to make more sales. Let's go!
Table of Contents
Offer multiple payment methods
Offering multiple payment methods will ensure that customers feel that their money is safe when making a purchase with your business. Not only that, but multiple payment options will give the customer the ability to choose their preferred way of paying, which will make them feel more comfortable. Hence, this will encourage them to make more sales.
Making sure that your business can accept credit cards will guarantee that customers trust your business, as they will know their money is safe. All credit card companies offer purchase protection so that their money is safe, which will encourage them to make purchases through your business.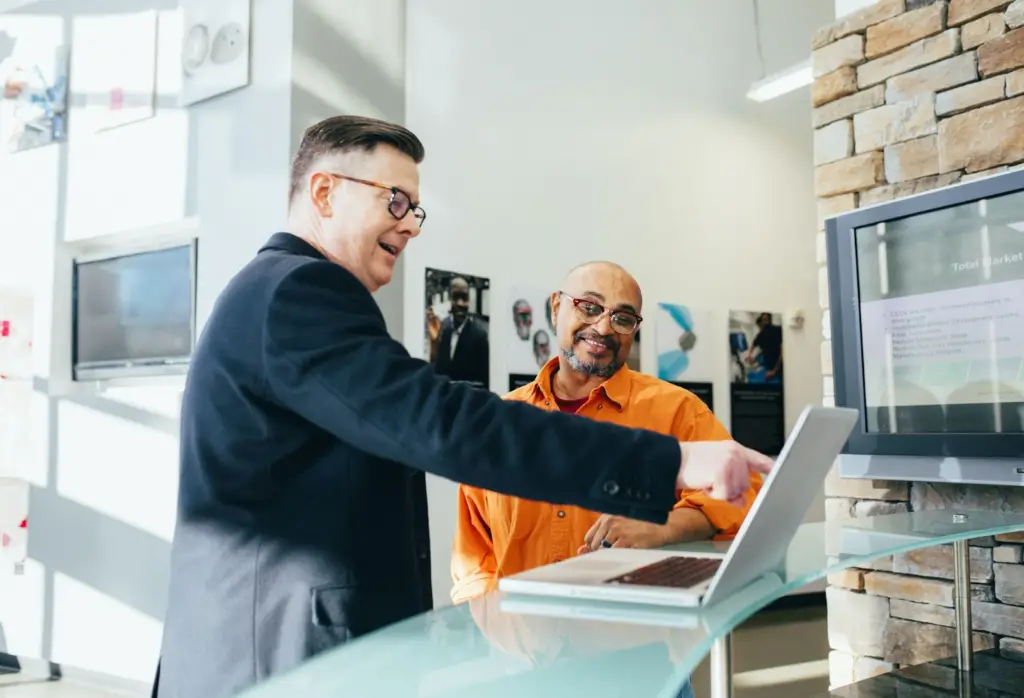 Photo by LinkedIn Sales Navigator: https://www.pexels.com/photo/man-pointing-laptop-computer-2182981/
Offer discounts and deals that customers cannot say no to
Offering discounts and deals that customers simply cannot say no to will help your business increase its sales.
For instance, if you offer random 50% discount sales or three for two deals then customers will likely wish to make a purchase with your business during these discounted periods which will improve sales.
Although for some businesses this might only improve sales during the discount period at least it will offer your business the power to boost its sales every once in a while. Plus, it will likely encourage a few customers to shop with you more, as they will believe that your business is worth investing in.
Create a rewards program
Speaking of deals and discounts, it is a wide idea to offer a reward program if your business can do so.
For instance, if you run a coffee shop, you could offer your customers a rewards program whereby they can get a coffee free after every five drinks purchases. This will encourage shoppers to continue purchasing products and services from you so that they can get a freebie at the end of it.
Make your prices competitive
You will want your business prices to be competitive and stand out among the crowd. If your prices are too high or too low it will cause customers to shop elsewhere for prices that are much more reasonable and competitive.
Therefore, if you remain competitive then you will win customers and guarantee to make more sales than other businesses that are similar to yours who are pricing their products or services too high.
Create new products and services
To generate more height around your business it is a wise idea to create new products and services from time to time. This will excite them as it will get customers to want them to try the new product and services.
For instance, if you are a beauty business that sells bath products then adding a new product to your range every few months will encourage regular customers to want to try the new sense and formulas. Adding new products and services to your business lineup will help boost sales around the time of release.
Enhance your marketing
Enhancing your marketing will guarantee to boost sales. Promoting your business and its products also services through your website as well as on email and on social media will ensure to allow more customers to get to know your business and what you can offer.
Try to use as many marketing channels and platforms as possible as this will enhance your brand awareness and traffic which will lead to an increase in sales.
Build a website
Speaking of promoting your business through a website it is important and beneficial to have a website for your business.
Having a website will not only enhance your brand awareness but will also give your customers and clients the ability to purchase products or services through your website. Making your customer's lives easier so that they can shop at home will guarantee to help your business enhance your stability to generate more sales.
The simple yet effective tips will guarantee that your business can see more sales in no time. every business has the power and ability to enhance its sales you simply need to put the time effort and expertise in to help encourage your business customers to want to invest in you.