When it comes to landscape lighting fixtures, you got plenty of options. From spotlights, flood lights, and step lights to garden lights, string lights and bollard lights; choices are endless.
But before the enthusiasm takes better of you, it is crucial to know different type of landscape lighting fixtures to make a well informed decision.
To truly make your home shine at night, try these outdoor lighting tips and tricks to create a front door that will leave your guests awestruck and light up the neighborhood all year long.
Also Read: Coastal Interior Design ideas – & Pictures
Landscape lighting fixtures – the Benefits
Outdoor lighting installation is an important element of your landscape design. It creates an esthetically pleasing design that not only allows you to enjoy late night parties but also enhance the curb appeal of your property.
You can use these lights to brighten your garden paths and yards transforming your outdoors into a warm and beautiful oasis. Here're some benefits of using landscaping lighting fixtures:
Outdoor lights help make your property safe so you can move around when it's really dark outside.
You can use programmable outdoor lights with sensor that can automatically turn on and off as per preset settings.
Special security lights with motion sensor help protect your home against intruders.
Charming outdoor lights can elevate the outdoor aesthetics and energy of your house. With correct selection and blending in your landscape design, you can easily create an alluring ambiance.
Be it a backyard or front lawn, you can enjoy your property outdoors by arranging meals, inviting friends, and having bonfire outdoors.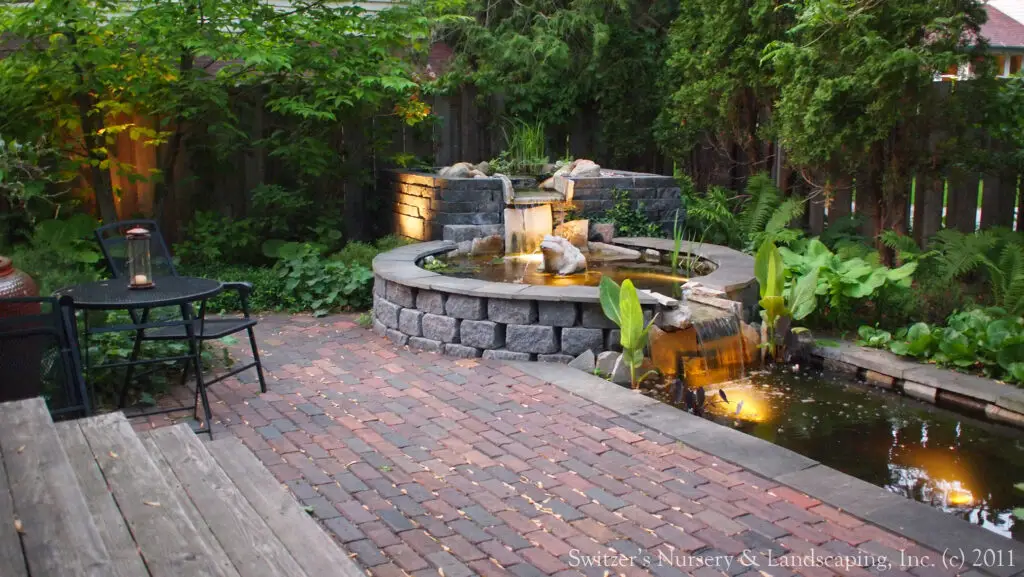 Outdoor lighting fixtures – Different Types
Spotlights
If you have unique and awe-inspiring features around your outdoors, you can highlight these areas with spot lights. You can highlight key elements of landscape like path, walls, patio, statues, or the entrance door. Generally, spotlights are standard-voltage lights installed at ground level. In such arrangement, you can point them up to be an uplight.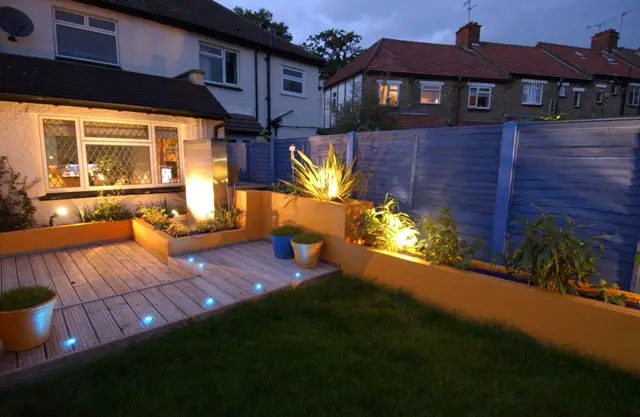 Flood Lights
Want some practical lights around outdoor? Flood lights have a lot to offer. You can use them to brighten large areas with its wide coverage and high brightness. Home owners prefer it around driveways and patios. But because they're heavy-duty; you may want to consider motion sensor technology to only turn it on when needed thereby reducing the electricity bill.
Also Read: 5+ Stunning Decoration Ideas for different types of clocks
Up/Downlights
These accent lights can easily highlight number of features around your home or yard. Be it a wall, rock, or a tree; these lights can instantly shine and highlight a focal point of your yard.
Uplights are placed below the area you want to highlight while the downlights are reverse in direction. You can also use them to increase visibility along trails and paths.
Step Lights
How many times you got stumbled over those dark two steps at the entrance of your yard? So, how about delineating the steps with awesome lights and prevent tipping hazard. These lights are practical and offer nice visual appeal. You can also place lights along walls of the stairs to have a perfect landscape design.
Garden Lights
Umbrella or mushrooms lights are perfect to beautify your outdoor landscape. Unlike spotlights, these lights not just go downwards but also move out spreading along a circular area. So, it is a better option when you don't want to high light just a spot.
String Lights
If you have a patio that you want to romanticize, string lights are a perfect summertime options. They offer perfect ambience creating a subtle design overall. You can use these lights along strategic points around the backyard like an outdoor pavilion, or home's eaves.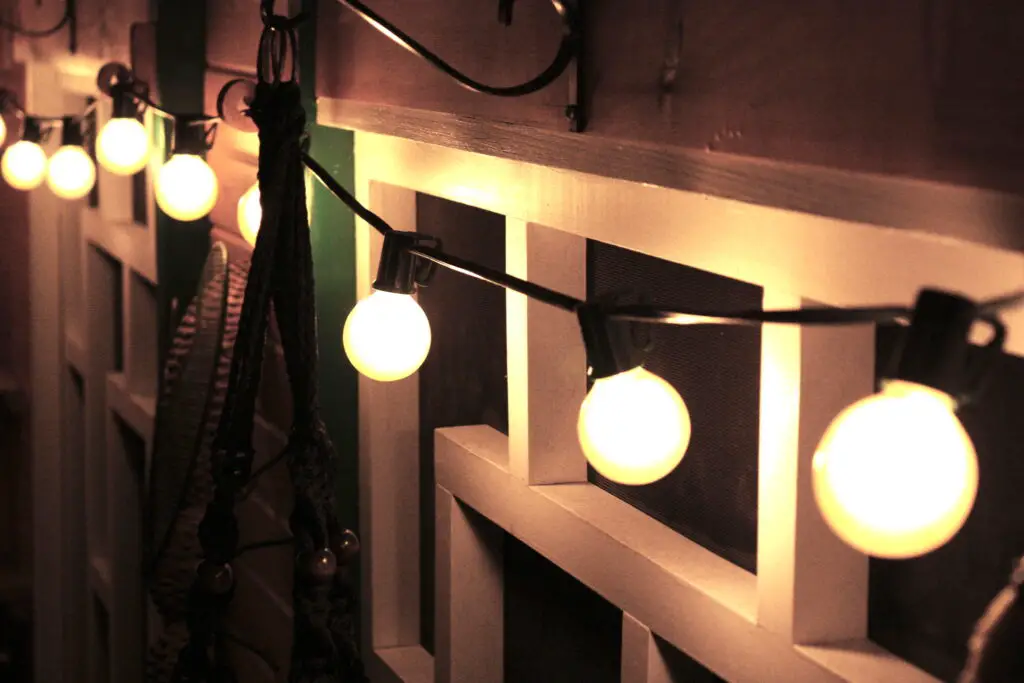 Also Read: House front wall cement design Ideas that wows in 2022
The bottom line
Most people spend their time decorating the inside of their home and not so much outside, but with the right outdoor lighting you can make your home look more beautiful and inviting to anyone who sees it, even if they aren't looking at the inside of your home.