We understand the frustration associated with termites invading your home can be severe. These annoying insects feed off of wood and cellulose materials that they find inside, potentially causing thousands in damages to your property.
But there's good news – by taking proactive measures with termite prevention before construction begins, you can protect the foundation of your home from termites entering through its foundation. We will discuss what pre-construction termite treatments are available and why they are essential to protect the integrity of your property.
Table of Contents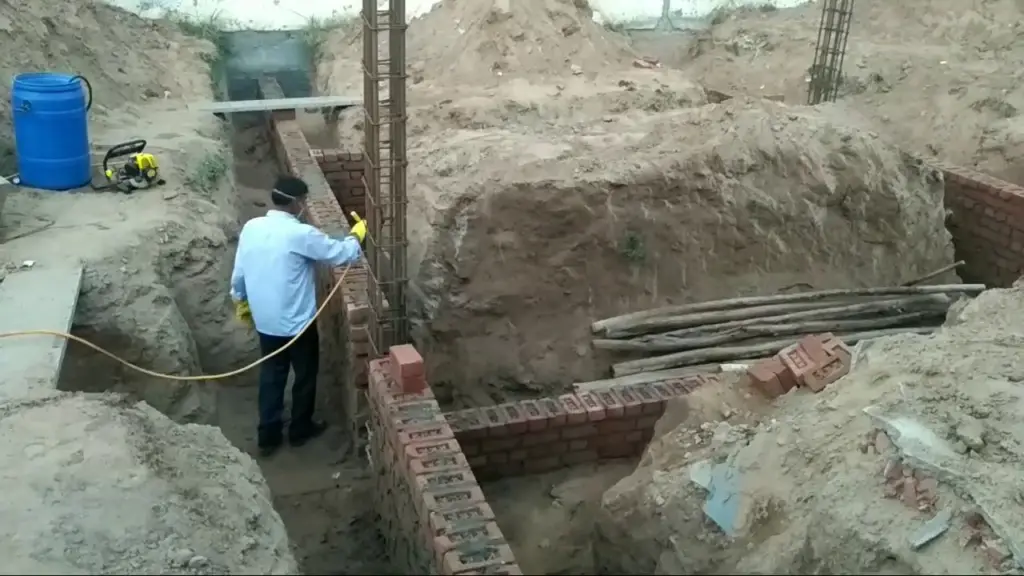 What Is PreConstruction Treatment for Termites?
A preconstruction termite treatment is a proactive measure taken before building the structure of a home. It involves applying various termite control methods at the early stage of the construction of the building.
In Pre construction anti termite treatment, we treat the soil, building joints, and foundation before the construction commences. A combination of termiticide and insecticides are used as soil-applied barrier.
So, it's a method of treatment to protect buildings/houses from future termite attacks. Termite proofing not just creates a strong protection against termites in the foundation but also avoid significant structural loss that may occur without such treatment.
For example, the pre-construction treatment for termites includes the soil treatment which works by applying the chemical in the foundation of the building. Also, it includes foundation treatment which prevents the termites from entering through cracks and gaps in the foundation.
Make sure you choose a pre-construction treatment for termites when building your home; it will pay dividends down the line, guaranteeing both its structural integrity and longevity.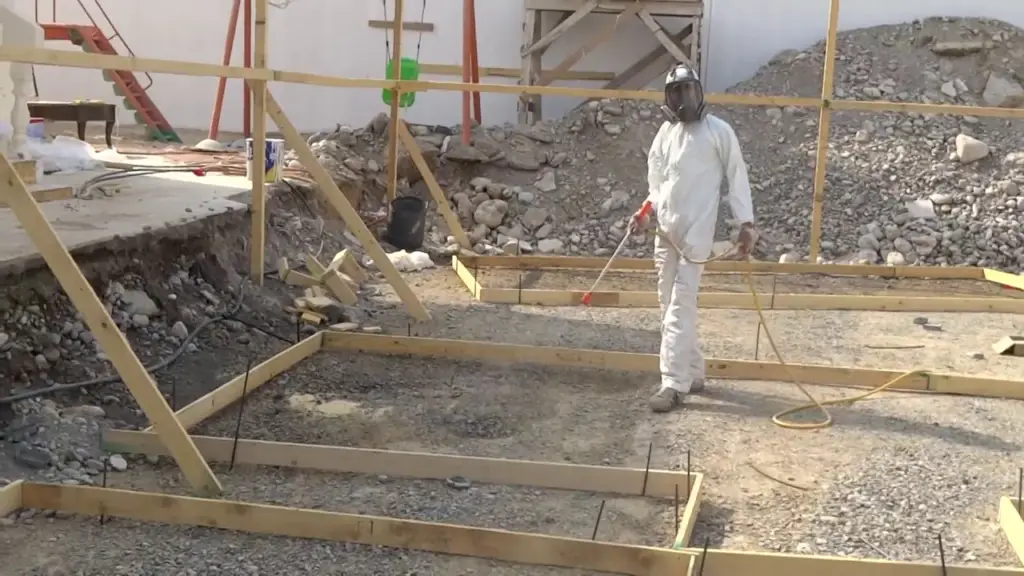 Importance of Pre-Construction Termite Treatment
So, now you've got an idea about the pre-construction treatment for termites, let's discuss how it can benefit you in the long run:
1. Early Prevention
Pre-construction treatment for termites offers several distinct advantages during the initial stages of construction, as it lays down an effective defense against these pesky pests and decreases your risk of termite infestation in your newly constructed home.
2. Long-Term Cost Savings
Pre-construction treatments for termites also allow you to save a significant amount of money over time. Damage caused by termite invasion can quickly drain all your savings in an instant; by taking preventive steps against termite invasion in your home you can avert unexpected expenses and maintain its value.
3. Peace of Mind
Knowing that your home is safe from pests like termites during construction will give you peace of mind. By implementing the right termite treatment strategies, all your fear of hidden termite damage to your home will be eliminated. The pre-construction treatment for termites will assure you that your home is protected from any potential damage and you can create a healthy home environment for your loved ones.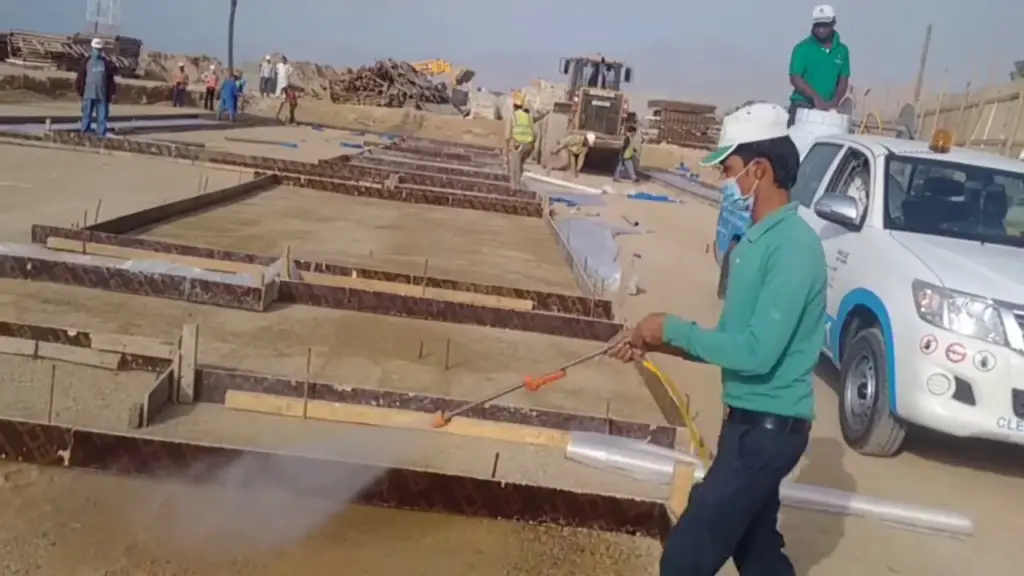 4. Environmental Friendliness
When you call the termite control experts, they will use specialized termiticides that are safe for you and the environment. These treatments are targeted, and applied only to specific areas and structures, minimizing the overall environmental impact. By opting for pre-construction treatment for termites, you'll choose a sustainable approach that protects your home from termites while prioritizing environmental responsibility.
Also Read: Top 5 Warning Signs of a Termite Infestation in Your Home
The process
Termites damaged and weakened the wooden elements of the building, which would necessitate expensive repairs. Hence, anti-termite treatment can be done for buildings under construction as well as existing buildings.
It consists of treating the soil with approved chemical from foundation to plinth level, including plinth filling.
The chemical emulsion should have to be applied uniformly without leaving any gaps.
Treat the sides and bottom surface of the foundation trenches and pits with anti-termite chemical to a height of about 30 centimeters at the rate of 5 liters per square meter of surface area.
The earth on either side of the wall should be refilled, and the treatment shall be carried out for a width and depth of 30 centimeters and 45 centimeters respectively using 5 liters of emulsion per square meter.
The chemical shall be directed towards the masonry or concrete surfaces so that earth in contact with these surfaces is well treated with the chemical.
Before laying the floor, treat the top surface of the consolidated earth within the plinth with chemical at the rate of 5 liters per square meter.
Anti-termite treatment, being a specialized job, should be executed by a specialized agency which has sufficient experience of carrying out similar works.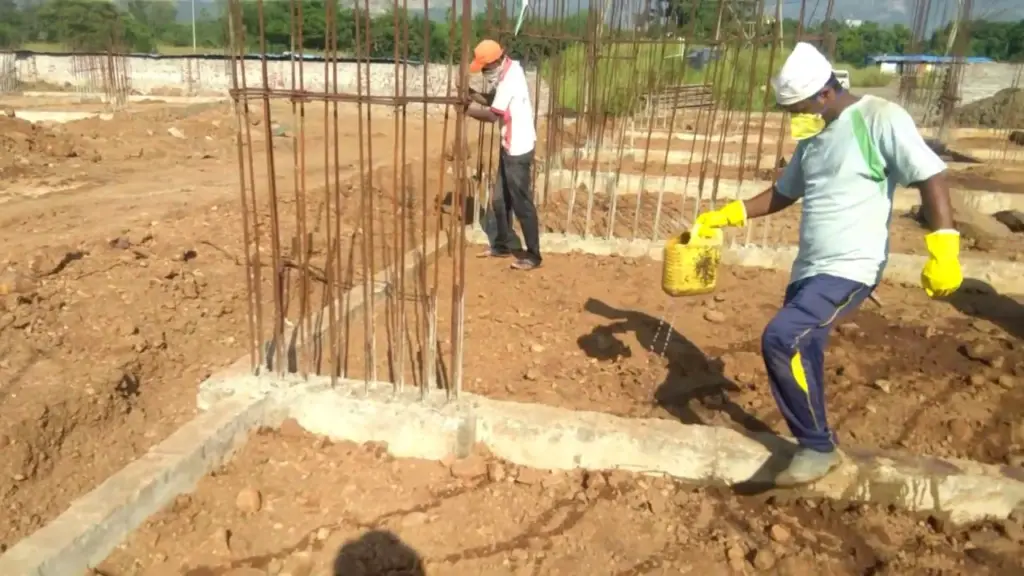 Process for slab foundation
Whether for residential or commercial structures, pre-construction termite treatments for new building projects are dependent upon careful coordination between the building contractor and a reliable pest services partner.
The pre-construction termite treatments actually involve multiple applications of soil termiticide, sometimes more than three. At the first application, technicians arrive at the job site and measure and graph the foundation footprint.
Though too often overlooked by some pest control vendors, this step is necessary and very important. The measurements are the basis for calculating the exact amount of material to apply, and without them, the termiticide application would be no better than guesswork.
Having calculated the exact amount of soil termiticide to be applied, the technicians begin by first treating the foundation. This step varies slightly from one building project to the next according to the type of foundation. The technicians next treat the slab fill area, and this application is done at a variable rate according to the type of fill material, either one gallon per 10 square feet or, if gravel is the fill material, one and a half gallons per 10 square feet.
Once the slab fill area has been treated, the technicians then treat what are called critical areas again at specified rates. Examples of critical areas include pipe penetration points, expansion joints, and any other predetermined break points in the slab. Once this initial application has been completed, the technicians arrange with the contractor or project foreman to have the treated slab area covered as soon as possible to protect the termiticide, and the slab is then poured.
Many new construction projects involve a second soil termiticide application. This occurs when there are subsequent pours at the project site that need treatment before additional concrete is poured. Examples include dirt-filled porches or patios, sidewalks, stoops, steps, and driveways.
A final application of soil termiticide occurs later in the construction timetable, usually at the end of the project after the contractor has completed final grading around the foundation. For this application, our technicians dig a six-inch wide and six-inch deep trench around the exterior foundation wall. Once the trench has been dug, the termiticide is applied at the specified rate of four gallons per ten linear feet. Once the termiticide has seeped into the soil, the technicians backfill and cover the trench.
Further Read: How to prevent termites?  – Causes of termite in a house foundation
Summing Up
Termites, popularly known as white ants, eat away wood, other cellulose materials, and damage the woodwork as well as furnishings of the building.
Anti-termite treatment prevents the entry of termites into the building. Care shall be taken right from the initial stages of the construction to safeguard against anti-termite attack, rather than treating after the attack. The chemical barrier provided shall be continuous and complete.
If you think pre-construction treatment for termites is an additional expense, then think again! It is a wise investment and it will protect your home and the foundation from any potential hazards.
By taking proactive measures, you can protect your home against termite infestations and enjoy a safe and secure home living.