Do you want to bring your tiny house dream to life or create a unique and personalized living space without the hassle of a traditional construction project? Prefab metal building kits are perfect for building your own metal structure or DIY greenhouse. With these easy-to-assemble kits, you can bring your vision to life in no time.
Do you know a single car garage costs you the lowest at $37,000 including materials and labor but you can have the same size car garage at almost 20% of this cost with metal building kits?
Yes! All you need to do is get a metal building kit and do a bit of DIY work and enjoy your dream space.   
So, let's start building today and see your ideas become a reality!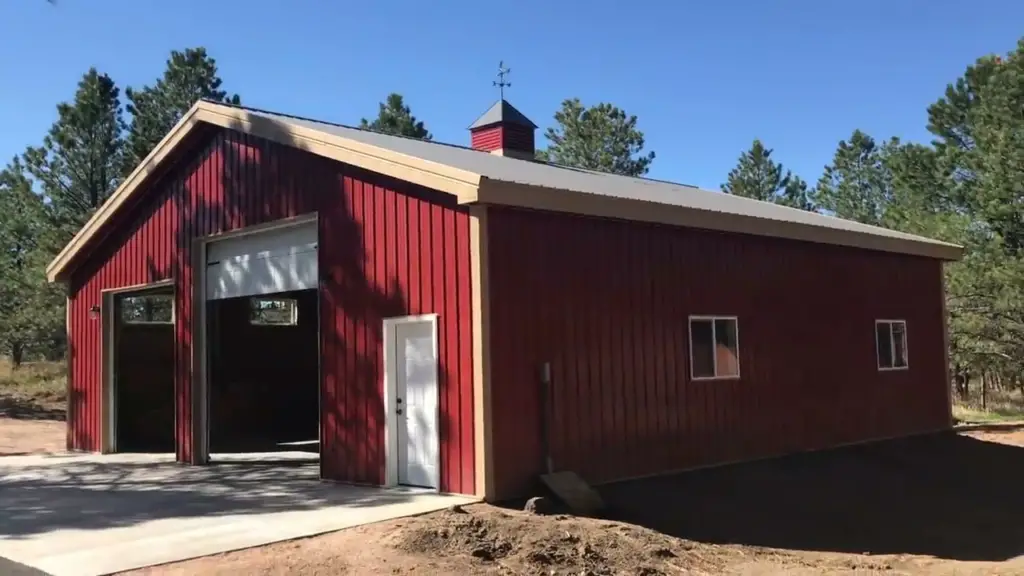 Table of Contents
Get Your Dream Space with Prefab Metal Building Kits
Building a house alone is an incredibly gratifying experience as the individual gets to put in the unique pieces individually to create what they want.
It adds pride to homeownership and does not involve costly repairs or remodelling, thus adding the saved money to the savings. But it demands a certain level of knowledge on the owner's part.
Individuals wishing to build a DIY house can quickly bring their ideas to life using building kits. These quality kits contain the plan and all the required materials to build the frame and establish a home. It is the ideal solution for affordable building construction and can be used to establish garages, workshops, or storage facilities.
Since more and more people today prefer to build a home for themselves, it is essential to learn about the benefits of buying a kit.
Also Read: 9 Benefits of Perforated Aluminum Sheets & Applications
Structural Connection
Prefabricated building kits include all the essential components to establish a home, i.e. a framing system, wall panels, ceiling panels, and a trim pack to provide value, strength, durability, and ease of construction for a first-time builder. It uses lightweight quality components that don't require special knowledge to construct.
All the kit components undergo galvanizing to avoid rust and enhance their performance. These parts come together to provide a structural connection, which offers building stability and strength. It is a requisite feature of a building kit to keep it from falling apart during cyclones, heavy rains, or earthquakes.
Also Read: Steel Frame Building: Prefabricated & Tiny Houses made easy
Prefabricated Elements
These kits include pre-made connections and prefabricated parts, which saves time in assembly and offers flexibility. Unlike built-from-scratch kits, prefab ones are durable, affordable, and easier to ship from the construction site. Another reason people today are switching to them is that they are made from high-quality materials using high-tech machines and techniques such as automated CNC and robotic welding.
Labour Cost Savings
Prefabricatedkits are becoming popular because they allow builders to save money on labour. It is possible because the materials included in the kit are measured and cut at the factory instead of at the construction site.
It thus helps reduce the wastage of materials, making them sustainable for the environment and efficient to use. Instead of purchasing each part separately, it is better to buy a building kit as it is overall more affordable.
Also Read: Prefabricated Trusses – Types & Advantages
Less Construction Time
Besides saving money, these kits reduce construction time as the components are fabricated, measured, and pre-cut using machinery. A building kit is quick to construct and eliminates the need for builders to spend a lot of time on the site, thus reducing disruption to the community and pollution.
These kits also lessen the negative impact of manufacture on the ecosystem as it generates minimal waste and is quick to install. This feature is beneficial for people who don't have enough storage facilities to store all the parts for later use.
Convenient Delivery
Ease of delivery is the reason more and more people today are encouraged to construct a home for themselves. But to avail of the benefits of convenient delivery, homeowners must contact a reliable and trustworthy provider who delivers the components safely at a predetermined date and provide the necessary shipping information beforehand. The site is also crucial to be free of unnecessary elements and obstacles.
Sizes
Here is a size table that you could use to choose from the different sizes of metal building kits available in the market:
| | | | |
| --- | --- | --- | --- |
| Size | Width | Length | Height |
| Small | 30 ft | 40 ft | 12 ft |
| Medium | 400 ft | 60 ft | 14 ft |
| Large | 40 ft | 60 ft | 16 ft |
Of course, these dimensions and size categories are just an example, and the actual sizes available may vary depending on the manufacturer and your specific needs.
The most common size of metal building kit available is 40x60x14 that offers around 2400 square feet of covered area. But for smaller applications you can use 30x40x12 or 40x60x12. The kit with the 14' height is for more diverse applications.
Versatility and Customization options:
The best thing about building kits is that you can get modular construction still has the flexibility to customize and adapt to your project needs.
Whether you are looking to build a small shed or a large garage, there is likely a building kit available in the size that you need. In addition, building kits often offer a range of color options, allowing you to choose the finish that best fits your style and taste. And with various design features such as windows, doors, and roofing options, you can truly make the structure your own.
You can choose a metal building kit in different sizes, colors, and design features.
Applications
Garages: One of the most popular uses for metal building kits is for constructing garages. These kits offer a fast and easy way to add a secure and durable space for parking and storing vehicles. They can be customized with various sizes, colors, and design features to match the style of your home or business.
Storage Sheds: In addition to garages, metal building kits are also commonly used to build sheds and storage spaces. These structures are a practical solution for organizing and storing tools, equipment, and other items. They can be designed to match the style of your home and can be customized with various sizes, colors, and design features to meet your specific needs.
Barn: Another type of structure that can be built with metal building kits is a barn. These kits are a great option for constructing a durable and long-lasting space for livestock or storing hay and other farm equipment. They can be customized with various sizes, colors, and design features to fit your specific needs.
Tiny homes: Even homes can be built with metal building kits. These kits offer a cost-effective and efficient solution for constructing a durable and energy-efficient home. They can be customized with various sizes, colors, and design features to create a unique and personalized living space.
Wrapping Up
Hopefully, this article encourages people to build a home for themselves by purchasing quality kits from a reputable provider. It is the best way to bring home ideas to life while saving time, energy, and money. Homeowners can also take advantage of the added design flexibility of construction kits to get the best results.