The construction industry has long been a robust and rewarding sector to work in. Becoming a licensed contractor opens doors to numerous opportunities, from residential projects to large commercial buildings. However, many people don't know where to start or what steps are necessary to turn their skills into a licensed profession.
In this blog post, we're going to break down the path to becoming a licensed contractor into manageable steps and discuss the essential requirements to help you get started on your journey.
Table of Contents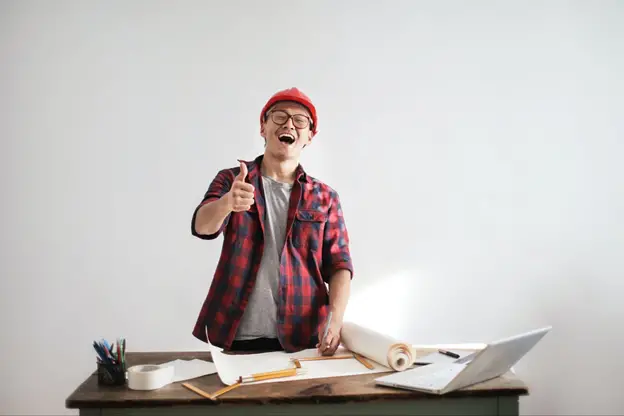 Step 1: Assess Your Skills And Education
First and foremost, assess your current skill set and education. Contracting jobs often require a comprehensive understanding of construction techniques, building codes, and safety regulations.
While it's possible to learn on the job, some formal education or vocational training can provide a strong foundation. The AtHomePrep course for a contractor license offers a comprehensive curriculum designed to prepare you for the licensing exams and the realities of working in construction.
Step 2: Gain Work Experience
Most states in the U.S. require aspiring contractors to acquire a certain number of work experience hours before applying for a license. This experience can be gained through entry-level positions, apprenticeships, or internships.
The key is to accumulate enough hours and to ensure your work is in compliance with state regulations. During this time, you'll have the chance to network, learn trade secrets, and hone your skills.
Step 3: Choose Your Specialty
Contractors come in various flavors—from general contractors who oversee a project from start to finish to specialty contractors who focus on a specific trade like plumbing, electrical, or roofing.
Depending on your skills and interests, you'll need to decide what type of contractor you'd like to become. This will also determine the specific licensing requirements and exams you'll need to prepare for.
Also Read: 6 Things to Know When Thinking About Becoming A Contractor
Step 4: Understand Your State's Licensing Requirements
Contractor licensing is often overseen by state agencies, and requirements can vary significantly from one state to another. Research your state's specific requirements carefully. This typically involves a certain number of work experience hours, a qualifying exam, and sometimes additional coursework.
Make sure to find out what paperwork is needed, including background checks or financial statements, to avoid any surprises later on.
Also Read: Streamlining Your Construction Business: Key Tips and Tricks
Step 5: Prepare For The Exam
Licensing exams test your knowledge of the trade, safety regulations, and sometimes even business law. It's advisable to allocate several weeks or even months to prepare. Consider investing in exam prep courses, practice tests, and study guides to maximize your chances of passing on the first attempt.
Step 6: Submit Your Application And Documents
Once you feel confident about taking the exam, the next step is to submit your application along with any required documents and fees.
In most states, this process can be done online. Double-check that all the information you provide is accurate and that you've included all the necessary documentation to prove your work experience and education.
Step 7: Take The Exam And Await Results
After your application is approved, you'll receive information on how to schedule your exam. On the day of the test, make sure to arrive early and bring any required identification. Once you pass the exam, you'll usually have to wait a few weeks to receive your official license.
Step 8: Maintain And Renew Your License
Most contractor licenses require periodic renewal, and some states require continuing education as a part of the renewal process.
Keep an eye on these deadlines to ensure that your license remains active. It's also a good idea to join professional organizations and attend industry events to keep up-to-date with the latest trends and regulations.
Conclusion
Becoming a licensed contractor is a multifaceted journey requiring dedication, skills, and a strong understanding of the legal requirements involved. From assessing your skills to choosing a specialty, preparing for the exam, and finally maintaining your license, each step is crucial for your professional development and success in this rewarding industry.