As a foundation, villas can be defined as large houses with multiple compartments and units aimed at the comprehensiveness. The purpose of these kinds of housing was to provide a country house for the upper class, which contained all that they needed to be embedded within. Villas have gone through stages, and the current design has at least three bedrooms, one of which is often large and called a master bedroom, a central kitchen, a maid's room, and a storeroom, as the case may be a large front yard and a pool.
Today, in Dubai, the fastest selling are villas for sale sea view in Dubai mostly because of their access to the sea, amazing views, lovely facilities, etc. To preview villas for sale, kindly read more on the official website Emirates.Estate.
Table of Contents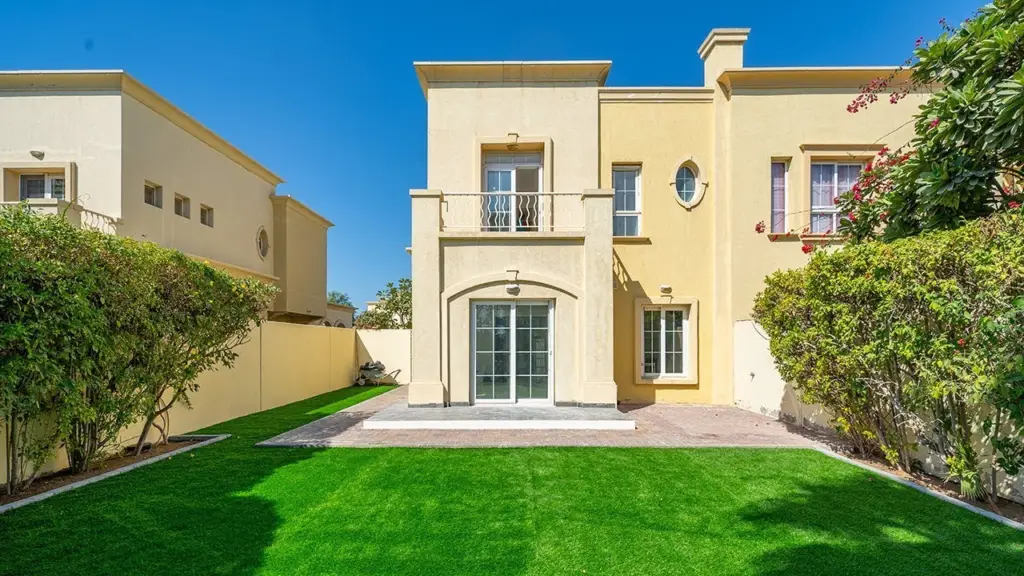 Top Villa Communities in Dubai
For the villa market, this is one of the most asked questions, that is, where to Find Villas in Dubai, either for rent, purchase, sale, or any other form of lodgings. Here are the most famous villa communities in Dubai.
Mirdif
If you want to rent a three-bedroom villa in Mirdif, prepare up to 90 000 AED add 15 000 AED per additional room of villa space, and you will have a clear idea of how much it could cost. Mirdif is located about 10 kilometers away from the Dubai International Airport. You would have to drive Southeast until you reach the area. It is a beautiful, peaceful, and quiet residential area popular for its European style and unique designs of villas.
Also Read: Real Estate Investment Tips for Absolute Beginners
Akoya by Damac
Akoya by Damac, also known as Damac Hills 2, is worthy of mention for its magnificent villa options. Many have complained about space in Akoya, and many more say they prefer the townhouses. You should check out these units before you pay for them to be sure the size is okay with you. You will need about 60 000 AED to rent a villa in Akoya by Damac, and once again, add about 15 000 AED per extra room.
Also Read: The Real Estate Development Process – Viable Design
The Springs
Those with a higher budget could go for properties in the springs where you can rent a 3-bedroom villa for about 150 000 AED. These exquisite properties have gained much popularity among villa communities and villa lovers. There is very limited availability in the spring, so you may have to act fast once you see one you like.
Arabian Ranches
This list is incomplete without the very popular and most famous Arabian Ranches. This community has so many villas that it is nicknamed after them. You can find all sizes of villas in the Arabian Ranches ranging from 3-bedroom villas to 6-bedroom villas. You will need to up your budget if this area is your target because the area is slightly more expensive. Starting price for rentals of a 3-bedroom apartment is 160 000 AED.
Jumeirah
This portion will be used to group other Jumeirah communities, such as the Jumeirah Village Circle and the Palm Jumeirah. Covering locations in Palm Jumeirah, the Crescent, and its environs, Jumeirah is one of the most famous places to live in and find premium villas for sale.
Dubai Hills Estate
The Dubai Hills Estate is next to the most popular Villa communities. You will need about 5 million AED and above to buy an apartment in this area. There are varying unit sizes from 1-bedroom up to 6-bedroom villa apartments available at the Dubai Hills Estate. If you aim to rent, you will need about 150 000 and above to afford a villa house in the Hills Estates.
Umm Sequim
Umm Sequim is the boss of all boss regarding villas, at an average rental starting price of about 163 000 AED for a simple Villa apartment, revealing that you would need more money to own any units in the area. Some of Dubai's most expensive villa apartments are in Umm Sequim, costing up to 83 million AED and above. All villa types are available in this area and open for rentals, purchases, sales, etc.
Conclusion – preparing your budget
Villas are great housing options, but they are also quite expensive. If you follow the prices above, you will see that if villas are the target, one needs to up his/her budget. The good part about Villas in Dubai is that they offer various options. You will find upscale and insanely expensive villas or more affordable yet lovely ones; it all depends on what you want as a person and your budget. But as far as monies and villas are concerned, there are no limitations.