So you are involved in a construction project comprising of heavy steel rebar and you are wondering what different types of rebar support are available in the market and what could the best choice be for rebar chair for seamless spacing.
Reinforcement is provided in concrete at certain spacing and orientation for ensuring adequate area of steel at each section of the structural member. So the rebar would not be effective, if the order of spacing and orientation is not followed at site as per the design intent.
In mega construction projects, I had witnessed 12 meter long dowels being placed in inclined positions and in multiple layers with spacing of around 150 mm. In such instances, Contractor had to spend considerable amount on procuring rebar supports and rebar chairs.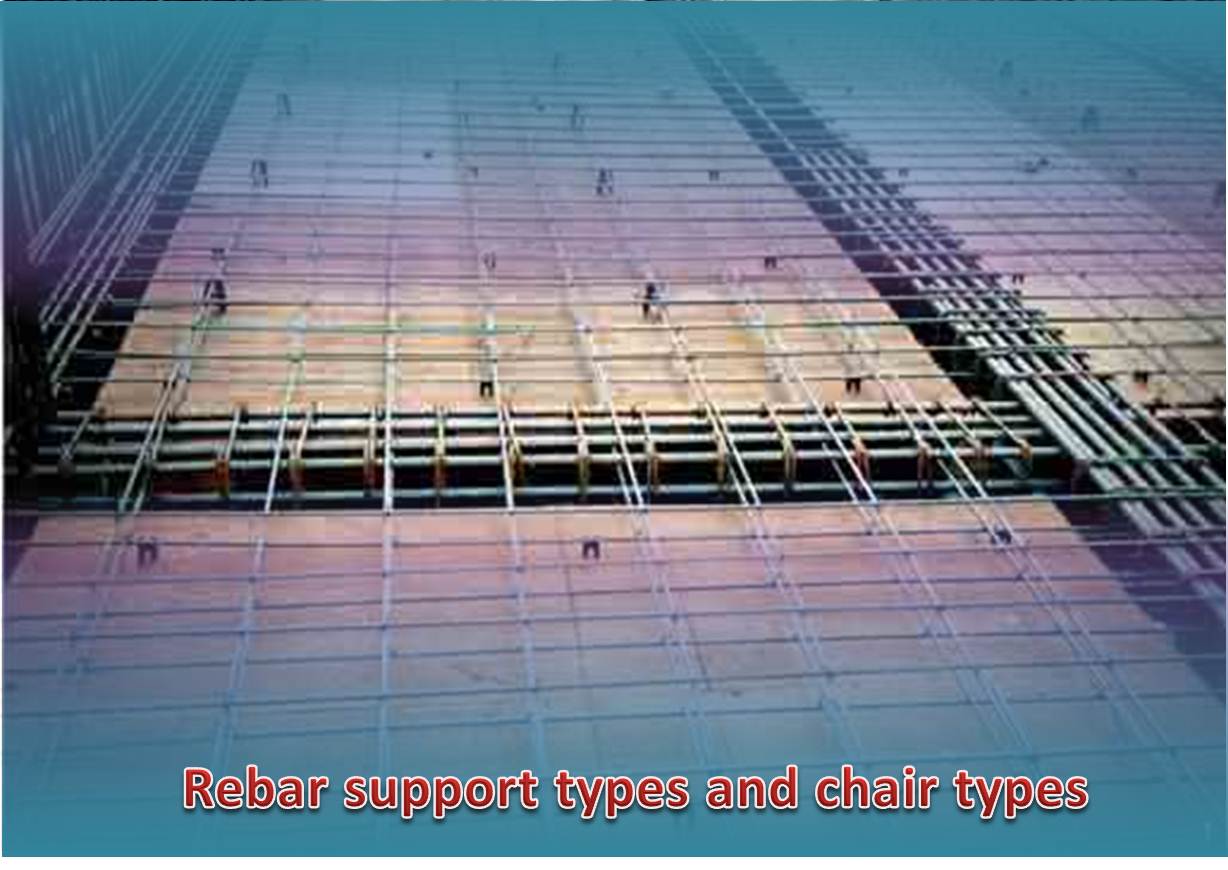 Failure of any of these supports might cause disaster and havoc at the site, so in today's guide we will be going through different options of rear support available in the market and what could be the best option for your site needs?
A rebar chair also sometimes mixed as rebar spacer is a rebar support device that secures the rebar in position and in required spacing prior to the pouring of concrete. These supporting devices are meant to be a part of the permanent structure and got embedded in the concrete.
[su_box title="Interesting for You"]Have you heard about the hydrovac excavation? It is actually a new technique for excavation that is more environmental friendly and would save time. Read about it here Hydrovac Excavation[/su_box]
Types of Rebar Support   
Although this area of reinforced concrete structure is overlooked and neglected in the past but in recent years a lot of research have been carried out about the different type of rebar support which is:-
Rebar Chair Support or Stools
Rebar Spacer Support
The word Rebar Chair is usually used for support system that is ideal for reinforced concrete slabs, floors, sidewalks or driveways; they raise the rebar off the ground securing its position and providing the required cover from the ground. In case the slab has multi-layers of rebar, these chairs should have slots for two or three layers as required by the structural design.
Rebar spacers are those types of rebar support that are used in reinforced concrete walls, columns, piers or piles etc. They secure the vertical and horizontal rebar in position by providing the center to center spacing between different layers of rebar and also provide the required cover from the edge of the formwork.
Rebar Support Variations
Since the concrete industry is changing so much, there are many alternatives suited to meet your demands. Now you can get flat bottom chairs, that will prevent the chair tips from punctuating the vapor barrier and providing a more stable surface.
There are also steel chairs with plastic tips, normally more economical, and they can be used when little spots of corrosion can be spotted on the surface. Stainless steel chairs are also available, but these ones will cost more than traditional ones, and when plastic is not allowed into the concrete or when the weight is too much for the plastic chairs.
Rebar Support Problems
As described here Rebar Support products are not 100% effective or they are as effective as long as you know how to handle and work with them. Sometimes, chairs will be tipped over, when required cover is over 2.5 inches, as the height to width ratio might not be enough, to allow workers from walking over.
Also sometimes, when they are too far apart, the rebar will bend in the middle due to its weight, and some areas will need additional chairs or the chairs can actually break due to excessive weight. Some steel chairs with a plastic tip might loose the plastic protection during the installation process, creating a potential area on which rust can start damaging your concrete surface.
Rebar Support Cost
The type of chair will essentially determine how much it will cost. A box with 100 chairs costs about $60 and a 50-pack is around $30 or $35 per box. Other complex systems can cost over $15 per each chair but they are more durable and will not tip over.
There are multiple combination and boxes that can provide over 500 units, so the more you buy the better price you will get. Remember the installation cost is minimum and will eventually help you get the right concrete cover.