Finding the overall cost of fence installation project is quite a daunting task. It involves knowing the average costs and finding the dimensions for your home. If you're lucky to have a simple lot, finding dimensions might be a simple step but knowing average cost is a whole new ball game.
But with our fence cost calculator, you can easily get the cost of your fencing in just few clicks. Be it a wood fence, chain link fence, vinyl fence, privacy, metal, or farm fence; all of these are covered.
Calculating fence cost involves knowing the highest, average, and lowest cost data for your area. The overall cost of fence includes material, installation labor, supplies, and equipment.
The cost for gate installation and removal is an additional item if you opt for this.
In our fence costs calculator, we're using the latest cost data of 2022. You'll get the estimated costs for all the steps of the fence project.
It will help you compare different materials for fence and choose the material that goes best with your budget. All you need to do is enter the dimension of your home and select the material you wish to know; it will show you the overall cost of the project. You can include or exclude the cost of labor, gate, supplies, and tools.
Also Read: Definite ways to make your wood floors look like New
Table of Contents
Wood fence cost calculator
Wood is arguably the most popular fence material across the Unites States. With plethora of design choices, it's attractive and gives a classic design to your backyard. Some choices like cedar, redwood, and teak are durable and long-lasting.
If you're annoyed of rot or bugs, you can opt for pressure-treated woods that are durable and doesn't need maintenance.
Redwood is a popular choice for fencing that not only provides privacy but also looks attractive. It makes a long-lasting fence that looks naturally beautiful.
Anyhow, wood fences do require regular upkeep and maintenance. If you do it regularly, you can expect the fence to last a lifetime.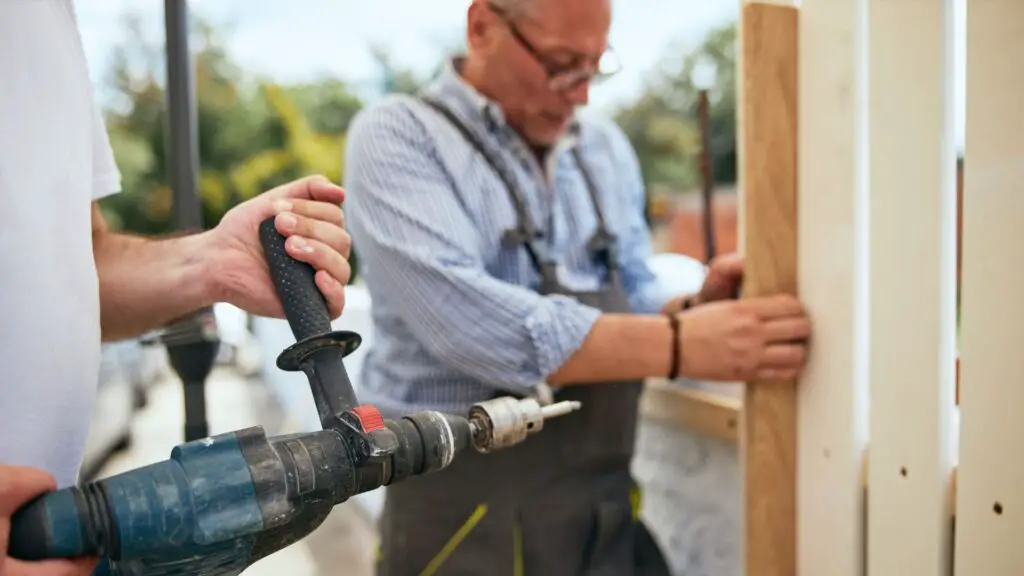 However, still it has a life and can warp or rot or need refinishing. These are some of the reasons why homeowners are looking for some alternate choices. Redwood cedar contains natural tannin oils that protect it from weathering, rotting, decay, and termite damage.
A wood fence typically costs around $14 to 31 per linear foot. For an average size lawn or backyard you'll find that the wood fence calculator cost shows an average of $1996 to $4448.
Anyhow, the cost depends a lot on the type and style of wood. The redwood is at the top in terms of cost while the pine, bambo and spruce is the least.
Here's a summary of cost per linear foot:
| | | | | |
| --- | --- | --- | --- | --- |
| Sr. No. | Wood type | Highest cost per linear foot | Lowest cost per linear foot | Average cost per linear foot |
| 1. | Typical wood | $31 | $14 | $22.5 |
| 2. | Cedar | $35 | $32 | $33.5 |
| 3. | Pine | $30 | $26 | $28 |
| 4. | Redwood | $50 | $45 | $47.5 |
| 5. | Spruce | $27 | $24 | $25.5 |
| 6. | Bambo | $23 | $12 | $17.5 |
Typical cost range for fence project using different species of wood
Also Read: How much is a yard of concrete? – With Bonus tips to save money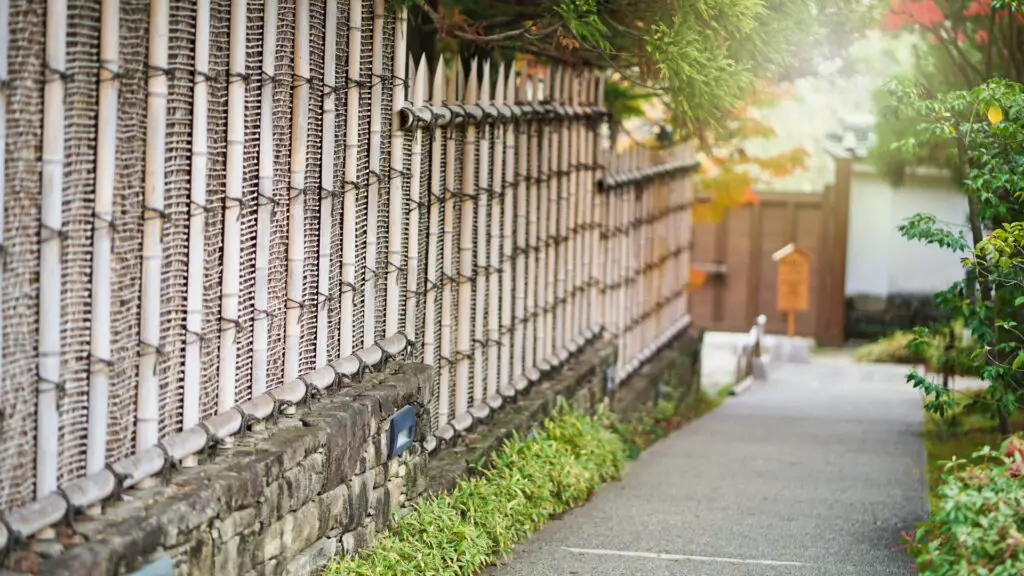 Chain link fence cost calculator
Fences made of chain link material offer a number of advantages, including being relatively easy to install and resistant to inclement weather. Chain link fences are often made from galvanized steel making them a low-maintenance option. 
They also offer superior visibility, which can be an important factor if you want to make sure your fence stands out from the landscape.
The only potential downside is that chain link fences can seem unappealing or pretty ordinary to certain homeowners. You can try dressing up your fence with vertical garden or try some other alternate materials.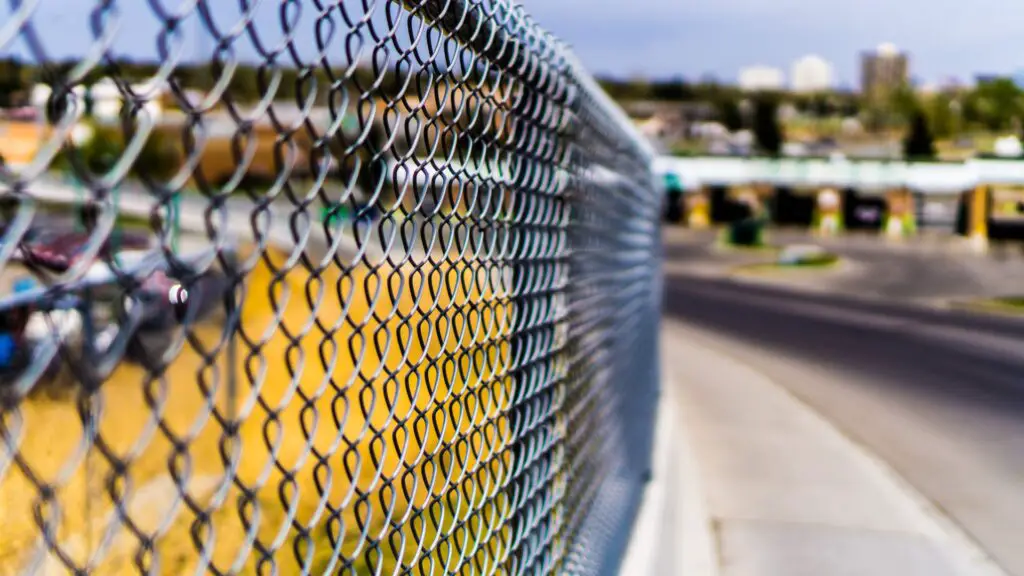 In order to calculate the chain link fence cost, you need to multiply the length (in running feet) of the fence with the average value of per square feet. The cost here depends a lot on the gauge of fence, height, and size of mesh.
The typical cost for chain link fence is $23 per linear foot but for the factors effecting the cost, you can use a range around $12 to $33 per linear foot. A typical chain link fence project costs about $788 to $6985 with average $3218. This cost includes material as well as typical labor cost.
To calculate the cost of chain link, you need to decide on based on the complexity of the project:
If your chain link fence project is on a level lot with average height and length you can estimate the overall cost of project by multiplying length with $23 per linear feet.
If your lot is on slope or if you want more height for security reasons, you may need to use $33 per linear foot cost factor.
But if you want pretty simple and small height fence, you can use $12 per linear foot cost.
Note: if you just want to hire a contractor for the labor, you can expect to pay labor charges at $5 to $15 per linear foot for the installation cost.
Brown Minimalist What's Your Fave Day Of The Week Graph
by STA Account
Vinyl fencing cost calculator
In our opinion, vinyl fencing is a great choice if you are trying to determine the best fencing material for your backyard. It provides strength, security, and longevity at a very affordable price.
Also Read: 10 Boundary Wall Designs That'll Make You Go WOW!
It comes in range of styles and colours at different prices. As an added bonus, there are many styles to choose from so it's easy to find one that complements your backyard landscape and lifestyle.
It's important to keep in mind that this fence should be installed professionally by a contractor with experience installing vinyl fences.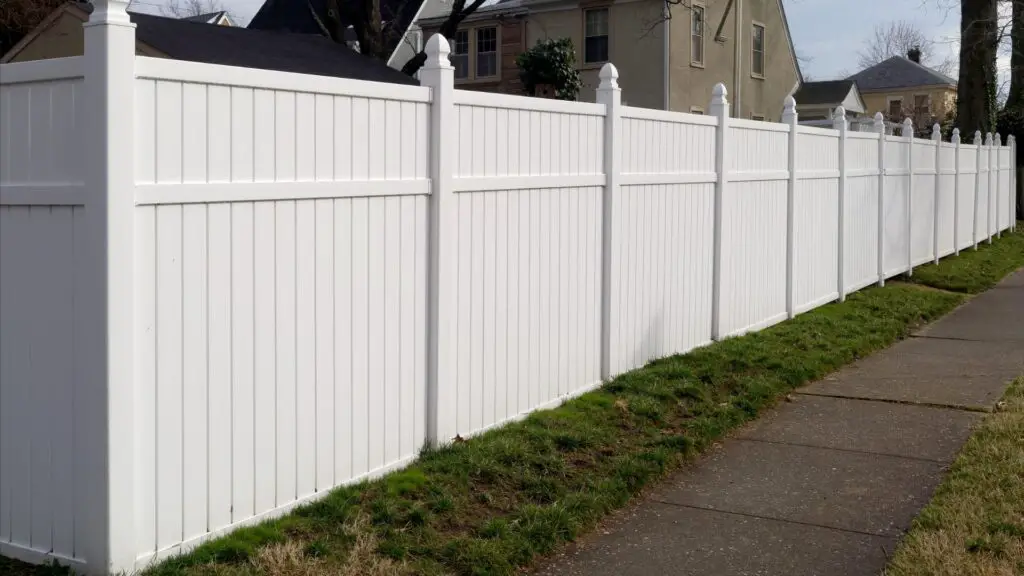 Vinyl fencing can also crack due to temperature changes over time and so it is not ideal for area with extreme temperatures. But it is not prone to warping or blistering like other materials such as wood.
Unlike steel, vinyl fencing is easy to install. In fact, it is a project you can easily tackle. You just have to snap few pieces of vinyl together and you're all done. Anyhow, good things do come with a price and same stands true for vinyl. 
Aluminium and vinyl fencing have bit higher upfront cost. But the minimal maintenance, it is worth the money. 
The average cost calculated for vinyl fencing is $4,135 for a typical project with most homeowners paying between $2,181 to $6,089 including material and labor.
To calculate the cost for your project, simply measure the linear feet of your project or home, and enter the value in our calculator above. Don't forget to choose the vinyl as material.
Also Read: Stone Coated Steel Roofing – Cost – Pros & Cons
Privacy fence cost calculator
A privacy fence is a way to add functional prospects in your property along with giving your lot an aesthetic look. It not just provides privacy but also ensures safety and security. It improved the backyard and also give some weather protection.
You can protect yourself and family from the prying eyes of neighbors and passerby. It also acts as a wind shield and can turn your backyard into a sheltered oasis.
The best material for privacy fence is wood and vinyl. Aluminum may cost you more because you need to install posts without gap in between.
To calculate the privacy fence cost, you can multiply the total length from the cost factor of any material multiplied by an additional factor of 1.5. So, for example if you're using a vinyl with cost of $28 to $39; you may have to pay $40 to $60 per square foot.
Also Read: Concrete Leveling – Everything you need to know [7 FAQ]
Aluminum fencing cost
Another pretty common type of fencing material is aluminum. Aluminum fencing is durable and long-lasting, which can make it a great choice for people who are looking to install a fence that will not need to be replaced any time soon.
With an aluminum fence, there is virtually no maintenance other than periodically repainting.
However, it is in a bit higher cost range and installation is also bit difficult. Moreover, it may not match your home's aesthetics because of its industrial or contemporary feel. 
Also Read: 14 Types of Stones in building construction (composition & properties)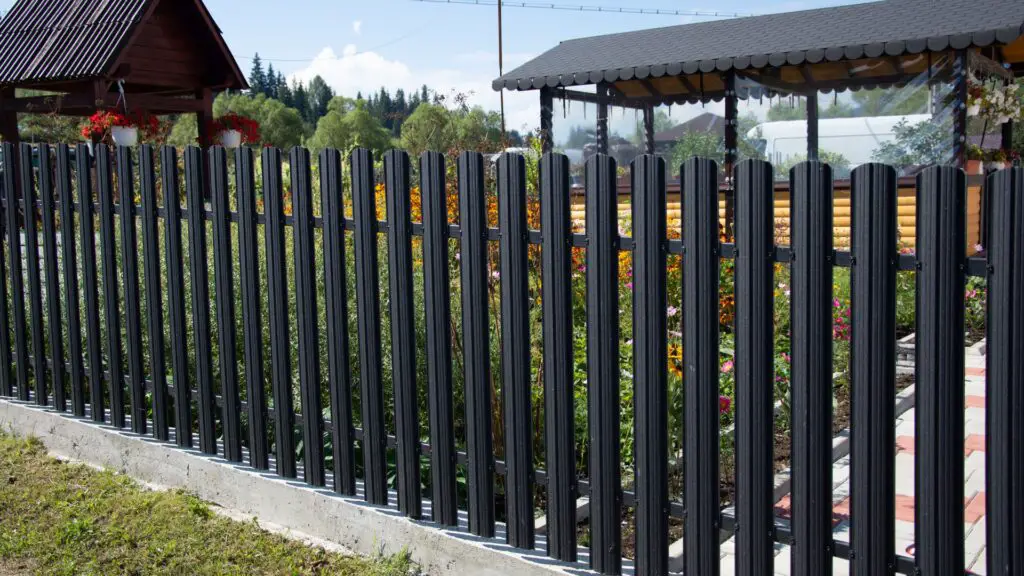 Metal fence cost calculator
Steel fencing is a classic choice and often makes your home more secure. This type of fence is strong, durable, and resilient to weather changes.
The best steel fencing product is made of either galvanized or powder-coated steel because they are both rust resistant. If you're living on uneven land, steel fence may be a good fit as it is adaptable and can be stacked.
 Steel fencing also doesn't need maintenance because it won't warp in the sun like wood fences do. Some drawbacks of steel fencing are that it can be hard to cut and expensive when it needs repair which often takes time to get done.
Moreover, rust is also a concern for fences not covered in powder.  Because of heavy weight, the installation is also difficult. Installing steel fence is not a DIY project.
Also Read: Prefabricated Trusses – Types & Advantages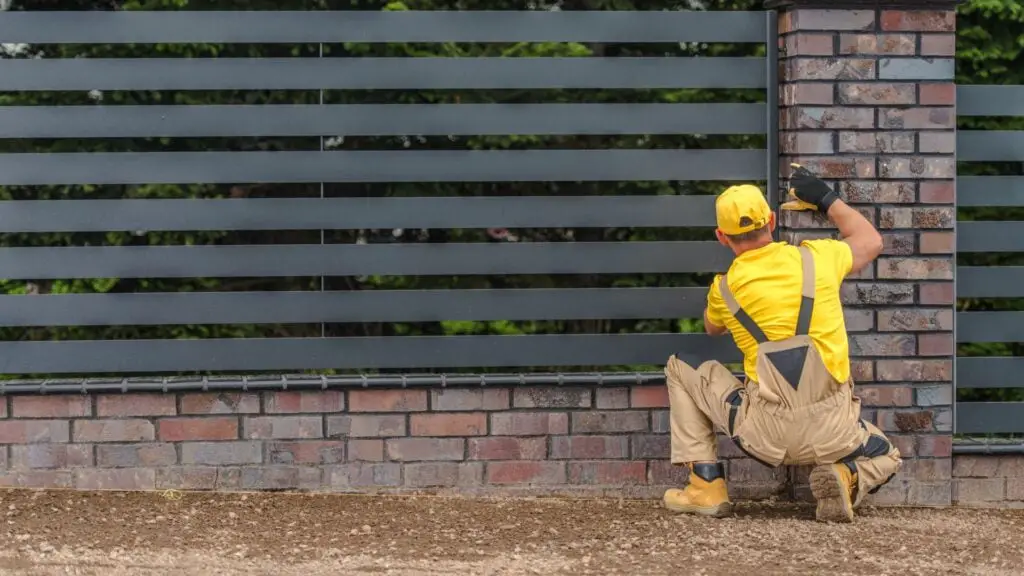 Cost to stain
If you're having a fence that is out of shape, you can quickly revamp and boost its appearance by staining. The typical costs for staining a fence are around $1.17 to $2.53 per square foot. Anyhow, it depends a lot on the surface area to be stained.
For fence with more height and length will need more stain. Anyhow, staining is still a cheaper choice than paint. The cost of stain per gallon is $50 where as that of paint is $80 per gallon.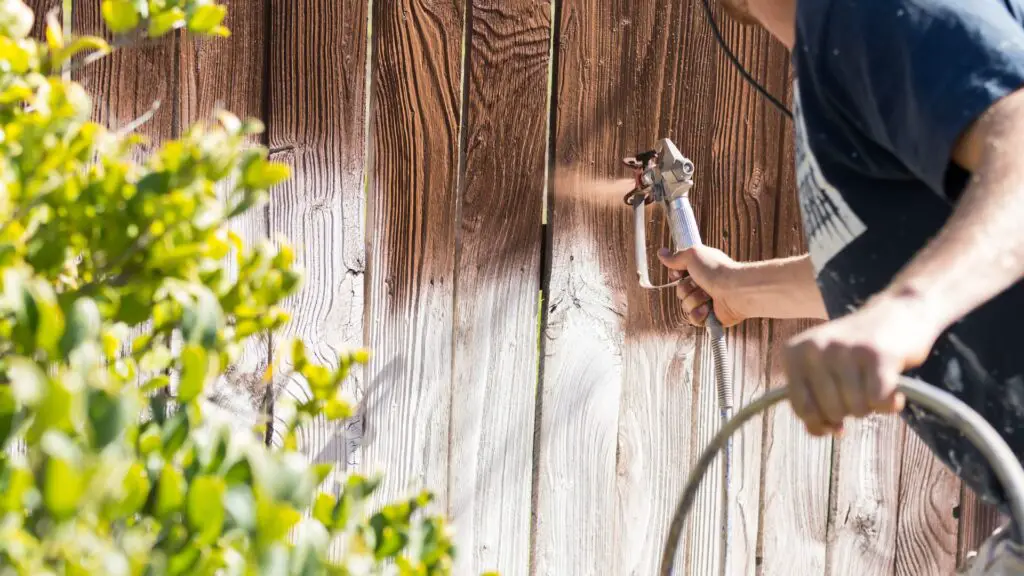 Painting cost
As per 2022, the basic cost to paint a fence is $2.12 to $4.08 per square foot. However, it depends a lot on the type of fence, the complexity of job, and time required for the job. On average and for a typical fence, you can expect to pay $1,700 on average for painting a fence. In terms of height, here're typical cost values:
For 4' picket fence – the average cost to paint a fence is $2 to $5 per linear foot
For 6' picket fence – the average cost to paint a fence is $5 to $10 per linear foot.
If you wish to do the painting job yourself, it will cost you around $0.30 to $0.65 per square foot for the paint material and alongside you need to pay for supplies and tools that is around $25 to $500.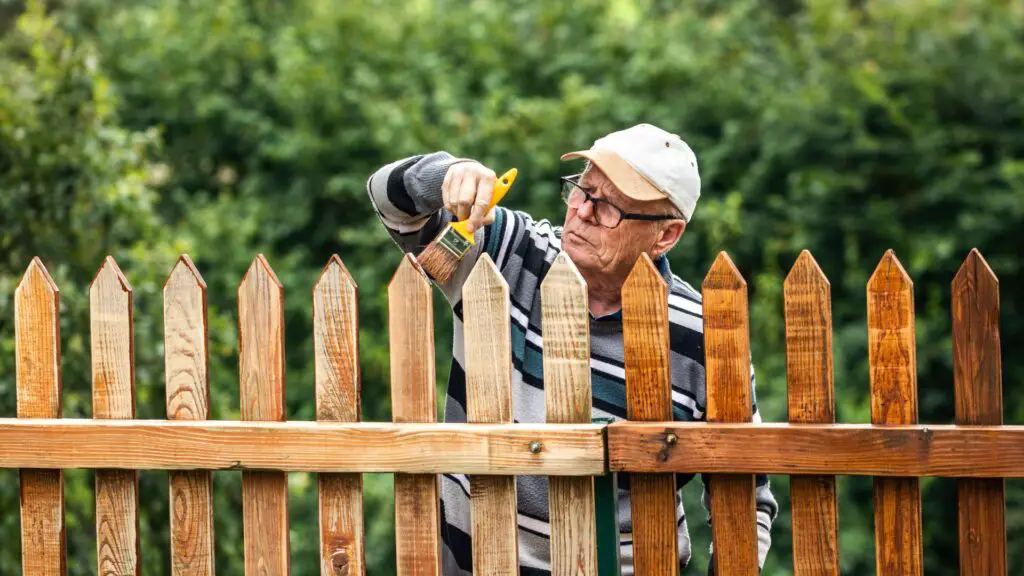 Fence repair costs
There're different types of repair techniques for fence and the cost of repair depends a lot on the methodology. If you have a fallen or leaning fence you may spend less in comparison to full replacement.
A lot of homeowners are then, more reluctant to go for full replacement and rather want to repair the existing fence.
The cost to repair a leaning fence is $150 to $450. For full replacement, you can expect to pay around $600 to $3,000. For holes or cracks or any other local imperfections, the cost is $175 to $300 in total. For a panel or board replacement, you can expect to pay $100 to $500.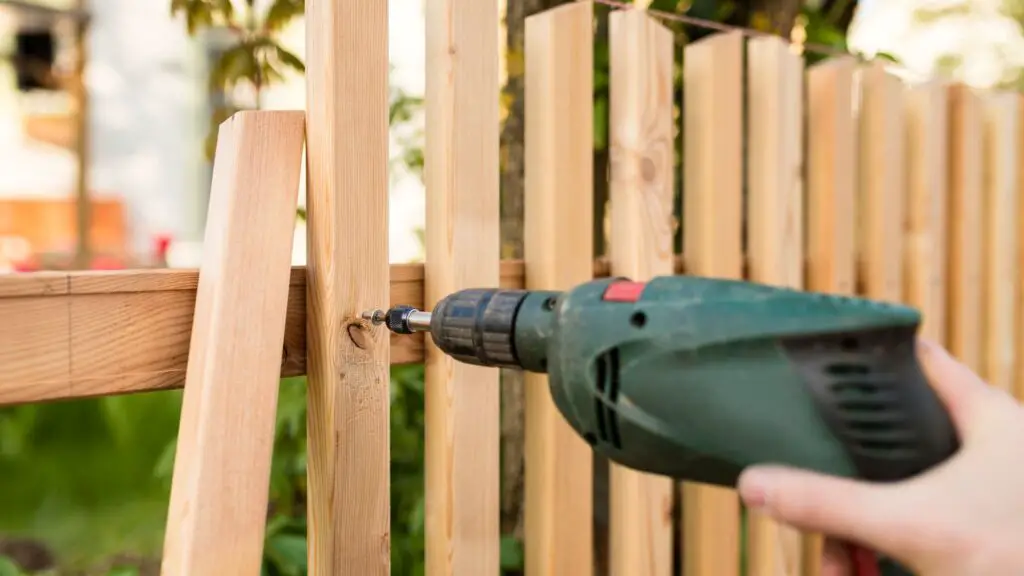 Anyhow, the cost to repair a fence depends a lot on the extent of damage and the complexity of repair. If you have more boards to be replaced, obviously your cost will be much more than a typical job of repairing a hole in the fence.