If you're thinking about adding some cement to your exterior design, there are plenty of house front wall cement design ideas to spruce up your house design.
Your house's front wall says a lot about your home. Decorating your exterior wall not only can give your house an instant face lift but also increase the resale value. Being a home owner, you've got to understand the importance of proportioning the façade.
Being a homeowner, we put a lot effort in interior design. We include lavish amenities and nifty creative choices in our home like painting, furnishing, and functionality. But what about the house's exterior?
No one loves the thud concrete or cement front house wall. That's where you need to spruce up your home with these ideas.
Cement Your Way to an Exterior That Wows in 2022
Cement has been used in construction projects since long. So, it's safe to say that people have gotten pretty good at using it to create awe-inspiring homes and businesses.
But if you're still thinking of cement as just a solid wall with no room for creativity, check out some of these cement design ideas for your house's front wall to see what we mean.
By designing your exterior wall with cement, you'll give yourself plenty of space to display your unique style, while also creating an attractive building material that will protect your home or business from the elements.
Looking to add some extra curb appeal to your home? Check out these top cement design ideas for your home's front wall in 2022!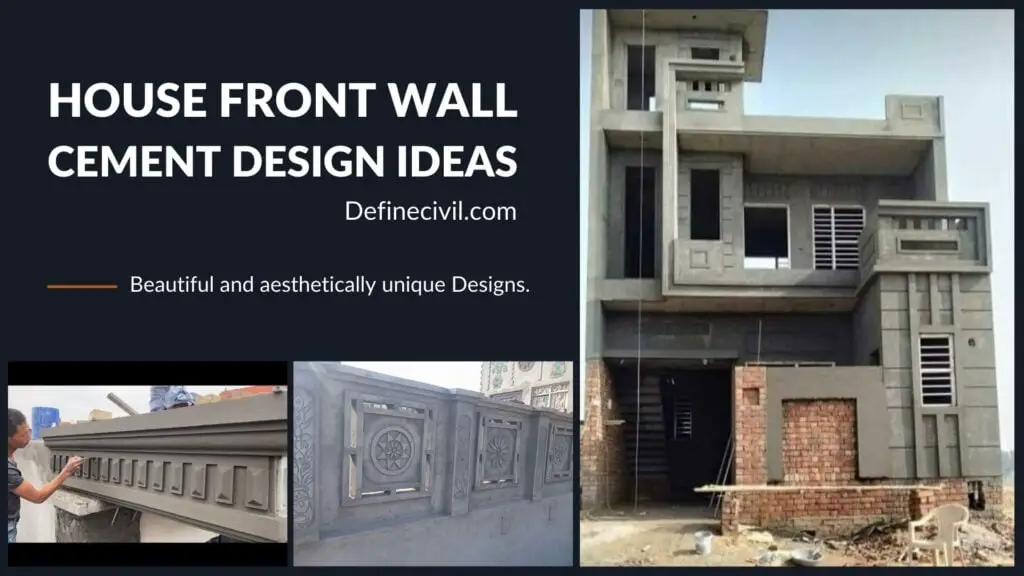 Also Read: 10 Boundary Wall Designs That'll Make You Go WOW!
Use the plaster to create stunning Front House Wall Plaster Design
If you're looking for a way to add some personality and pizzazz to your home's exterior, cement plaster design is the way to go. With so many styles and options available, it's easy to get creative and find a style that fits your taste. From contemporary to classic, there's a plaster design for everyone.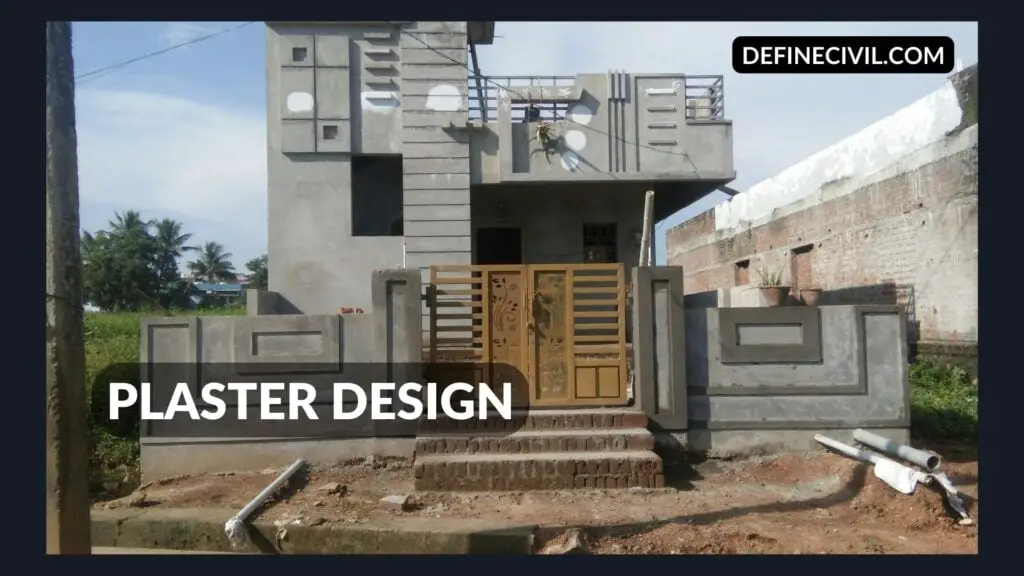 Spruce up your cement wall with geometric patterns
Geometric patterns show the creativity and offer the open feeling of eye-catching designs. You can achieve a variety of looks with this material, from modern and sleek to rustic and organic. Plus, it's a durable option that will withstand the elements. Here are some ideas to get you started:
Use different colors of plaster to create a color blocked effect.
Combine straight lines with curves for an eye-catching design.
Create a bold graphic look with large-scale patterns.
. Incorporate organic shapes for a softer feel.
Use contrasting colors for a dramatic effect.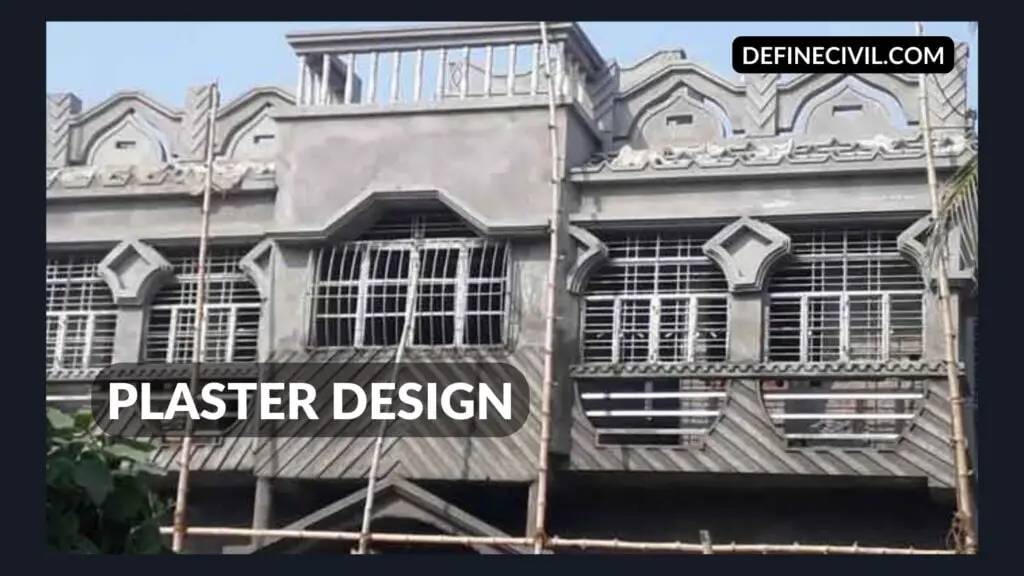 Use combination of curves and straight lines
Consider using a combination of curves and straight lines in your front wall cement plaster design. This unique approach can really make your home stand out from the rest on the block. Plus, it's a great way to show off your personal style.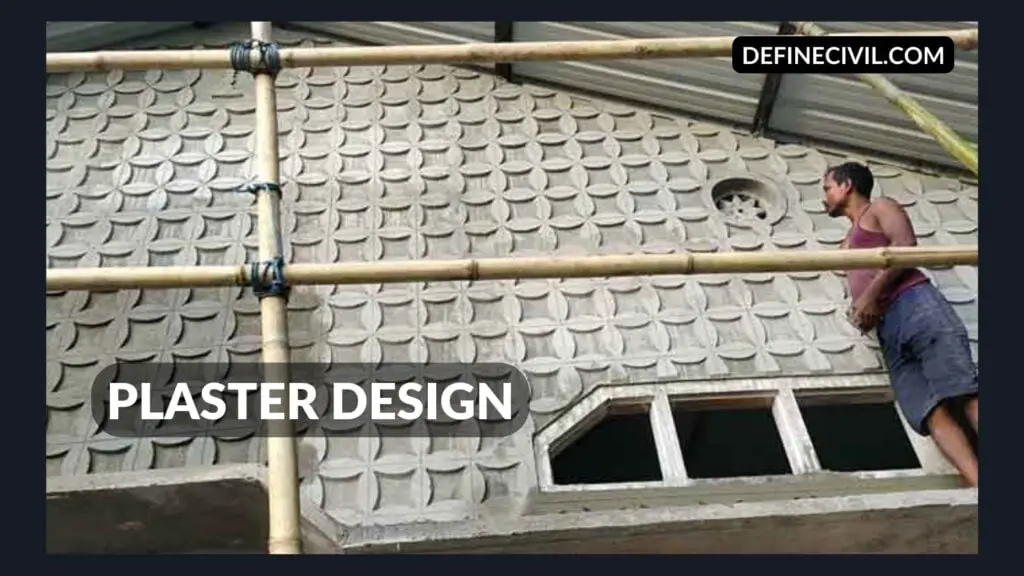 Decorate Parapet wall and boundary wall to match
These two components are important design elements for your house's exterior. You can divide parapet wall in panels of same size and use stunning curves and lines to make them visible. But make sure the boundary wall gets the same or matching designs. You can also use vertical or inclined lines in the cement pattern to have a stunning look.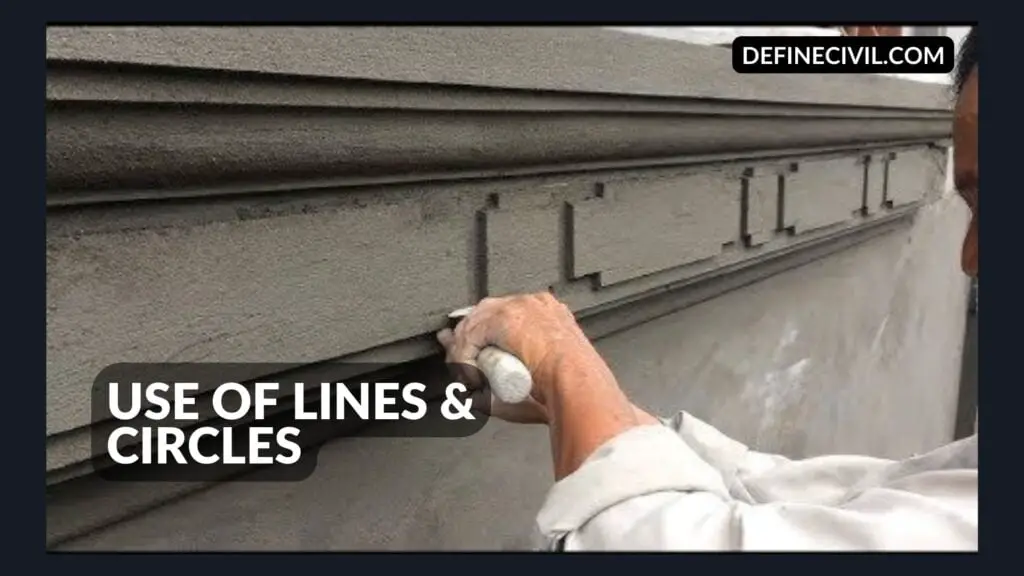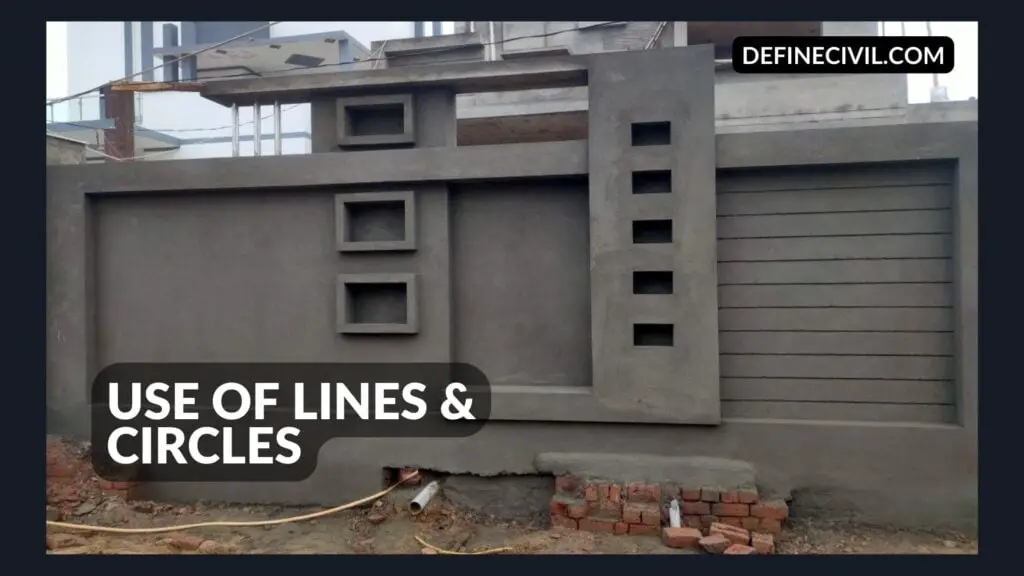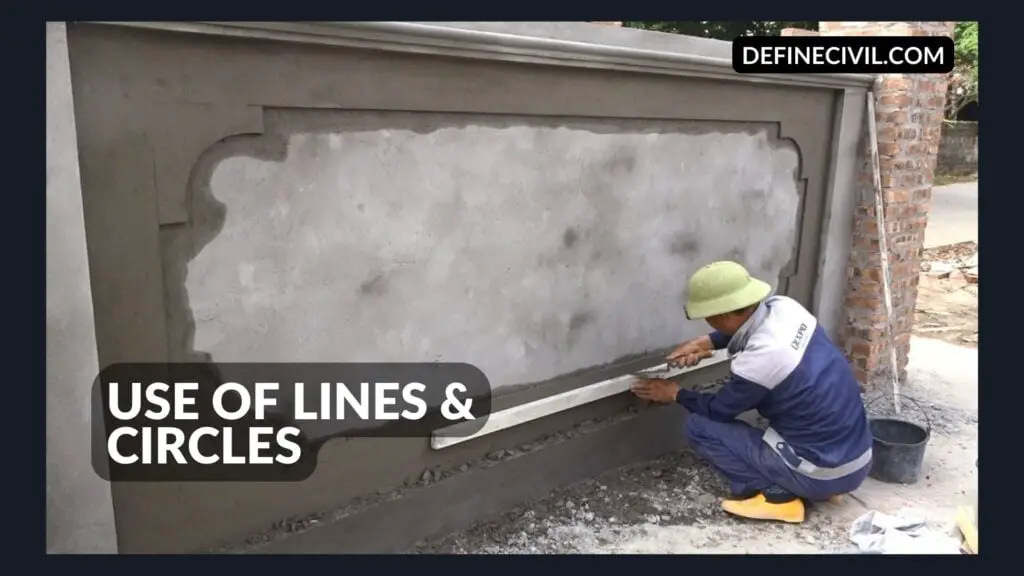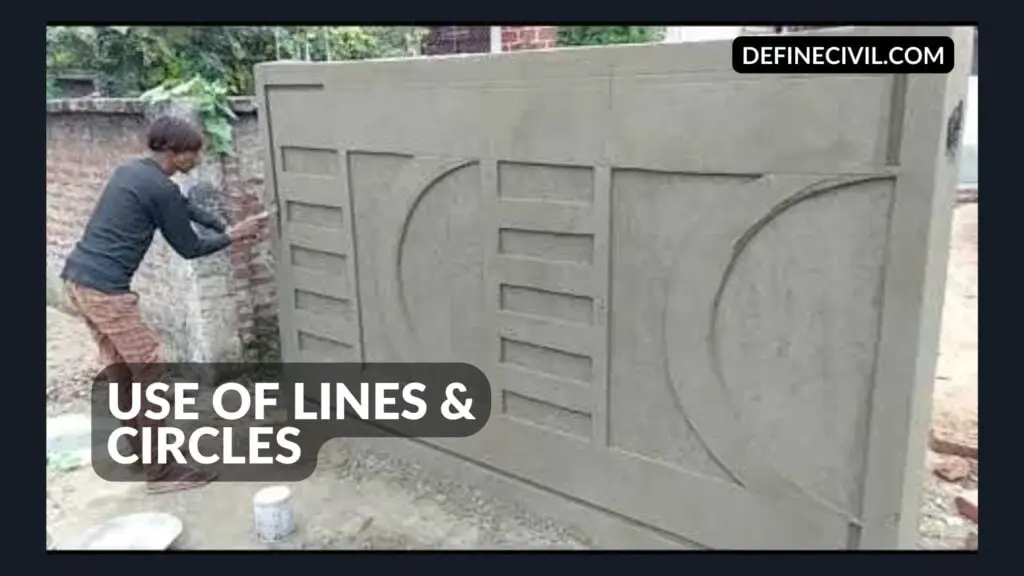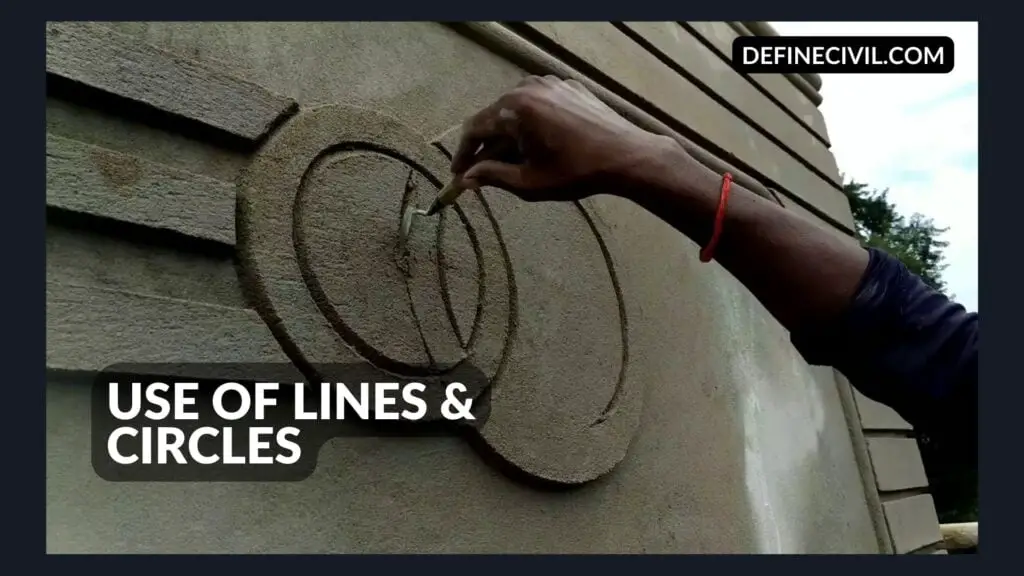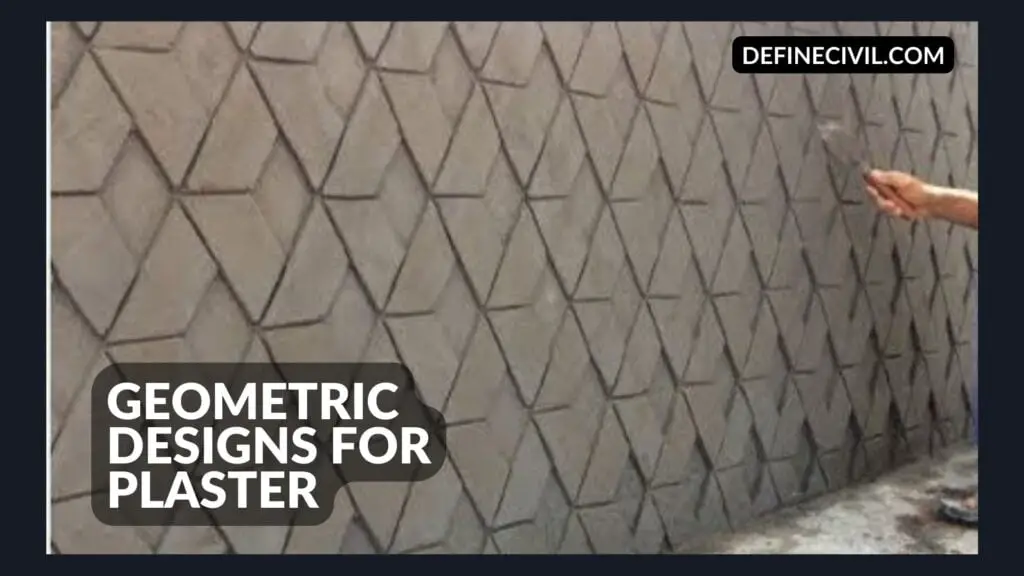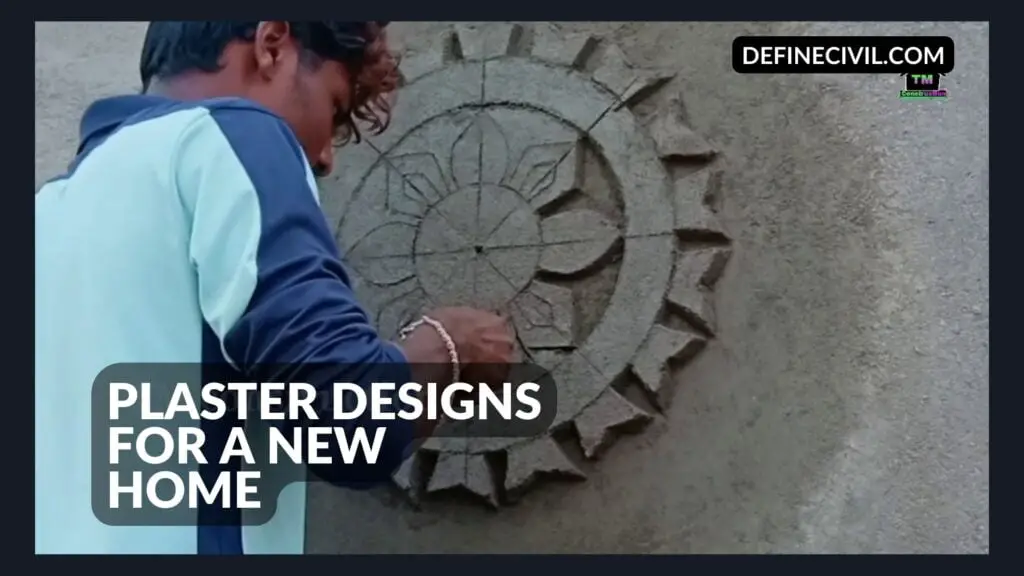 Give your windows a cement border
Adding a cement plaster border to your windows is a great way to add curb appeal and make your home stand out. Plus, it's a relatively easy and inexpensive way to update your home's exterior. Here are a few things to keep in mind when choosing a design:
The size of the border should be in proportion to the window size.
The thickness of the border should be consistent.
The design should be simple and clean.
The color should complement the existing colors on your home's exterior.
Be sure to use a sealer or primer before painting so the design will last.
If you're not confident in your painting skills, hire a professional for the best results.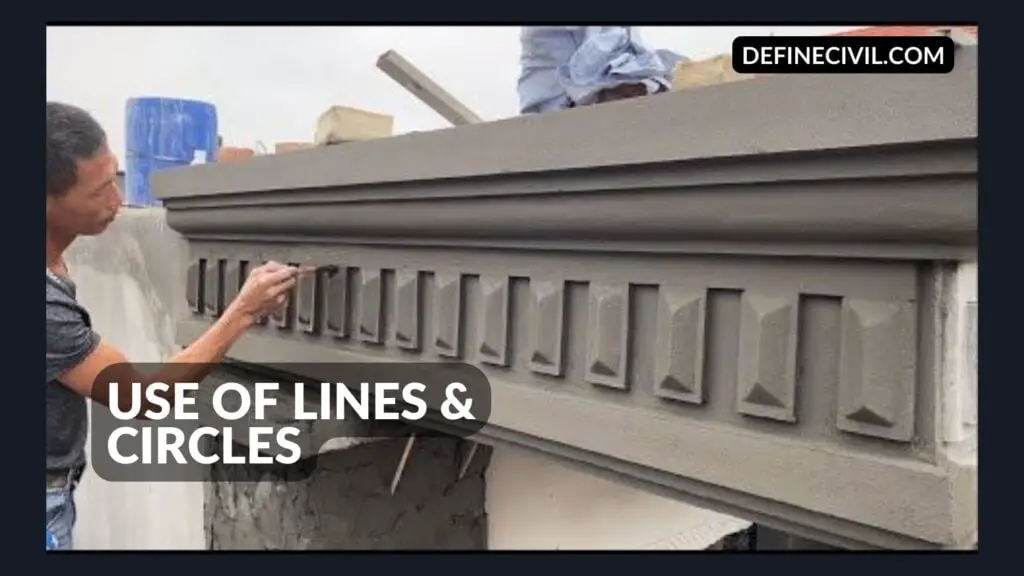 Cement plaster design for exterior column or pillars
The columns you have in your house are not just meant for structural support; you can turn them in to a design statement. Columns, whether circular or rectangular; can have number of design patterns with plaster. You can mimic the look of wooden design to showcase your design skills.
This type of design can really make a statement and give your home a unique look. Here are some things to keep in mind if you're considering this type of design:
If you want a smooth finish, be sure to use a trowel when applying the cement.
If you're looking for a more textured look, try using a brush or even your hands.
For added interest, consider adding color to the cement mix.
Remember that cement needs time to cure, so be patient and give it at least 24 hours before adding any finishes.
Further Read: Wall Texture Types to create stunning home interiors (Easy Methods)
Use recessed lights to showcase your cement design of house
In recent years, recessed lights have been gaining popularity as a way to showcase exterior designs. And what better way to show off your cement design than by using recessed lights? By using recessed lights, you can create a dramatic effect that will make your house stand out from the rest. Plus, recessed lights are relatively easy to install and can be found at most home improvement stores. So why not give them a try? You might be surprised at the results!
5 Front Wall Cement Design Ideas to Spruce Up Your Home in 2022
Here are four popular cement designs that will give your home or business a unique look and make your neighbors turn their heads when they see it.
The bottom line
Cement has long been used in construction projects, from sidewalks to skyscrapers, and now you can use it to really make your home stand out as well! Cement plaster doesn't have to be utilitarian, so if you're tired of looking at the same old front walls on other homes, get ready to learn how you can bring something new and exciting to your own home with the above house front wall cement design ideas.