If you're constructing a bridge, you will support the deck with a temporary structure until it can sustain. Wouldn't you? That is what falsework is.
Well, a temporary support to a permanent structure, material, or plant during construction is what we define as falsework.
So, in today's read I've skimmed through every bit of detail about falsework systems, types, components, and safety related data.
Let's get started with the definition first:
What are falsework systems?
Falsework pertains to transitory support to structures during construction by keeping them in order until they can sustain freely.
It includes every support, foundation, footings, and structural members or scaffolds.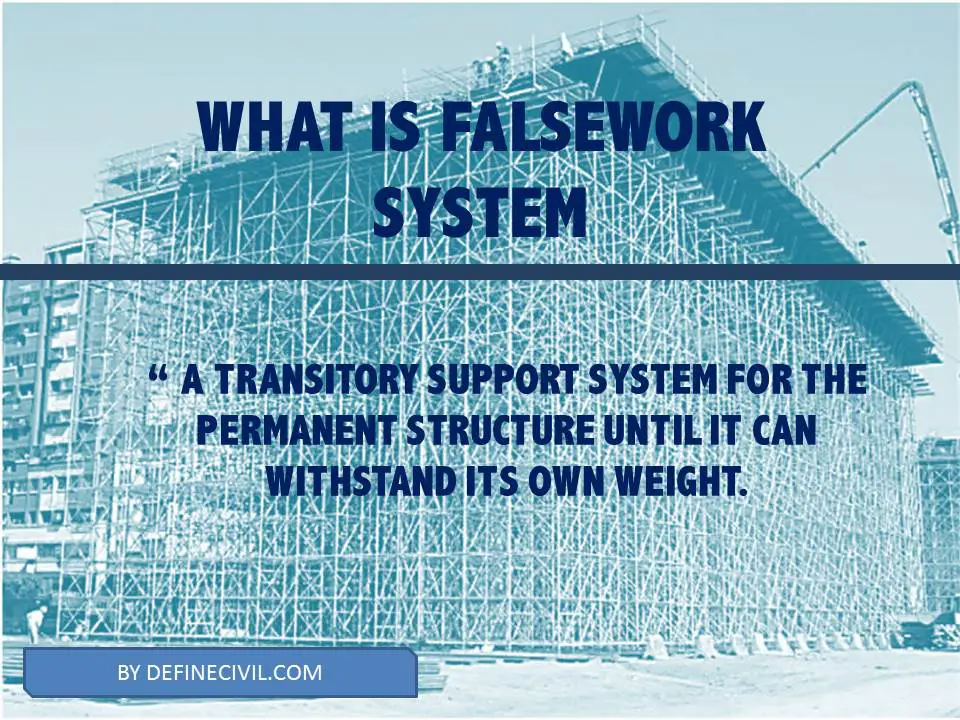 Uses of falsework
All common structures like bridges and domes are precarious throughout construction. An arch is unstable until the capstone is put at the arch's apex.
Anyhow, falsework, also known as centering in architectural terminology, is used to sustain and withstand the arch until everything is finished and has enough ability to stand without an external aid.
Similarly, you need to support the formwork for in-situ or prefabricated concrete members.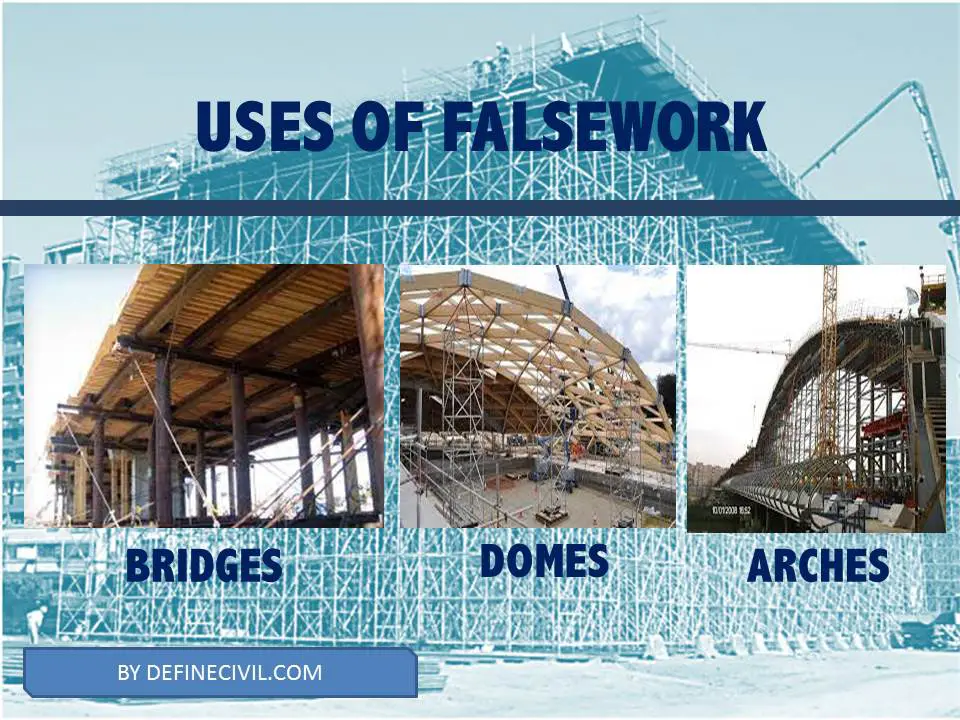 Falsework components
Falsework can indeed be made out of various products as long as they remain sturdy enough. In the past, experts were relying on timber for all sorts of Falsework. Customized aluminum or steel structures are prevalent now.
Do you know compressed air is also used in a specific type of Falsework?
Yes! The following are examples of standard Falsework systems:
Stands and frameworks are made of aluminum.
Supports made of aluminum and otherwise steel with wood panels or customized frames.
Falsework made of heavy steel
Examples and Applications of falsework
Falsework's role has been described through previous works so that it appears to be limited to future initiatives or the building of new infrastructures. However, you can use the Falsework system in addition to existing frameworks.
Falsework could also be used for interim reinforcement for buildings that have already been ruined, are unfinished, or are overburdened and have outlived their usefulness.
For a myriad of purposes, historic buildings may require this type of temporary assistance. It might have been destroyed by years of use or perhaps natural calamities, necessitating reconstruction.
It could also be that it is just disintegrating and has to be restored, such as ancient historical structures.
Another popular application is the preservation of a structure's brick facade throughout interior remodeling.
Falsework classifications
There are multiple kinds of Falsework elements commercially available. Some of them are sold as Falsework systems by multiple manufacturers.
Aluminum frameworks and legs assemblies are used in specific systems. Other designs rely on steel supports, whereas some rely solely on wood.
Being part of a comprehensive Falsework assemblage on a project site, engineers try to look for a blend of systematic and randomized elements.
A stabilizing structure for bridge girders is, however, one application. For a particular height, these can have a combination of aluminum, steel, and timber elements.
The most general category of Falsework supports the soffit scaffolding of slabs and beams.
Later on, when the formwork has been removed, some Falsework may be restored until the component has recovered adequate capacity to withhold.
Back Propping
Falsework type, also referred to as Back-propping, might be required across multiple levels of a recently constructed framework to permit interim weights to be handled without overwhelming a particular layer.
Centering
The term "centering" refers to the Falsework used to sustain arch and other similar structures all through construction. While Falsework is often used for construction work, it might be mandated to provide temporary assistance to incomplete, ruined, or overburdened structural components.
Try to rely on false where layout inspections have revealed that the prospective safety factor is far less than suggested in the relevant Codes and Standards.
Support or Scaffold Posts
Supports or scaffolds posts are common vertical components of Falsework. Supports generally have elevation and weight distribution plates at the top and bottom that you can adjust. Timber that has been chopped to lengths can also be used.
Longitudinal & Inclined Components
Longitudinal components are used to transfer weight to vertical components or supply vertical elements with dynamic support.
Falsework also incorporates inclined features, such as reinforcing to provide overall durability and strength to horizontal stresses.
Types of Falsework
There're two main types of falsework in use these days:
Shorbrace falsework system
Cup-lock supporting system
Shorbrace System
Shorbrace falsework is a system of transitory supports for bridge decks. That's because it can support heavy loads easily. Apart for plethora of benefits, it is easy to erect and dismantle. Moreover, you don't need skilled labor to do so.
Anyhow, this system allows you to achieve variable heights. Shorbrace system has standard components that can be used in different projects and with different systems.
Here're standard components you require in shorbrace falsework:
Shorbrace frame
Shorbrace telescopic frame
Vertical frame connector
U Head Jack
Cross Bracing
Shorbrace Frame
Cup-lock supporting system
Cup-lock galvanized falsework system is a well –proven heavy –duty support system. Yet it is relatively light and easy to assemble. It is as multi- purpose system, suitable not only for false work support but access as well. It is particularly suitable for building and civil engineering projects like motorway bridge as well as office and retail developments.
Parts of Falsework
Every temporary structure being used to stabilize the structural frame is considered as Falsework. Forms are supported by Falsework till the concrete could sustain itself. With such, falsework must sustain the load of three components: the forms, the freshly poured concrete, and any construction materials and employees.
Falsework should also be able to keep the appropriate altitudes. To accomplish so, the Falsework must include appropriate connectors, wedge, or even other permitted equipment.
These mechanisms will also allow the Falsework to be progressively retracted.
Temporary piers
Temporary piers are temporary works used only to reinforce the formations in between the actual piers. Wood or steel scaffolds constructed on mudsills, slabs of wood that lay on broad, firm foundations, can be used as temporary supports. Mudsills can be made out of concrete ledges set on the surface.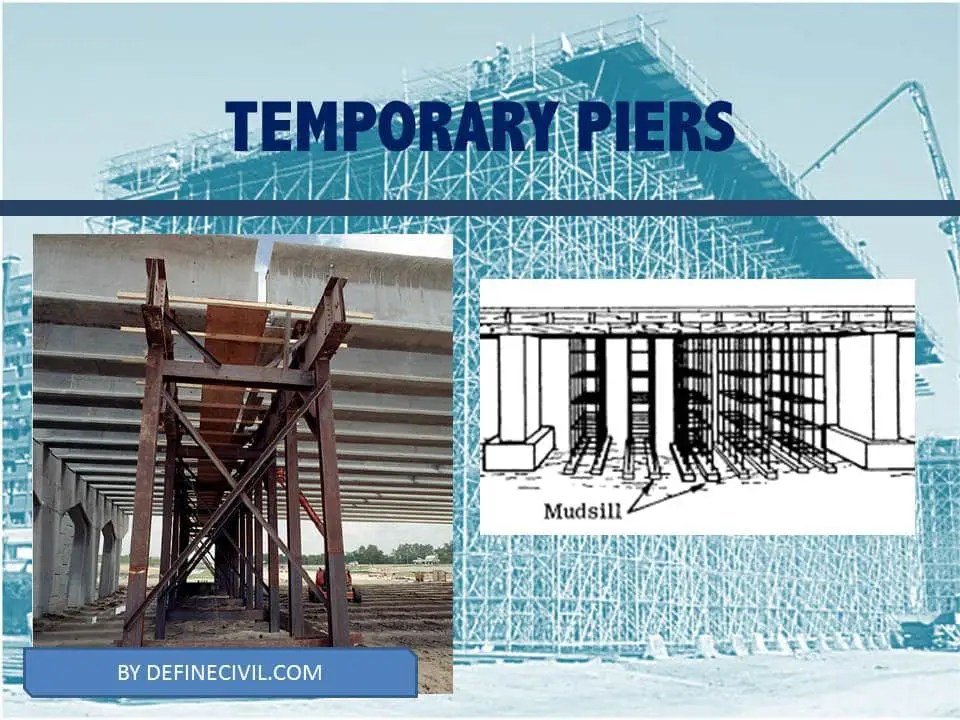 Slip molds
Slip molds, which are metal types that slide along the slabs, have indeed been employed more lately. By relieving tension and moving the formations to the next segment of the box culvert, the slip forms permit the very same forms to be utilized.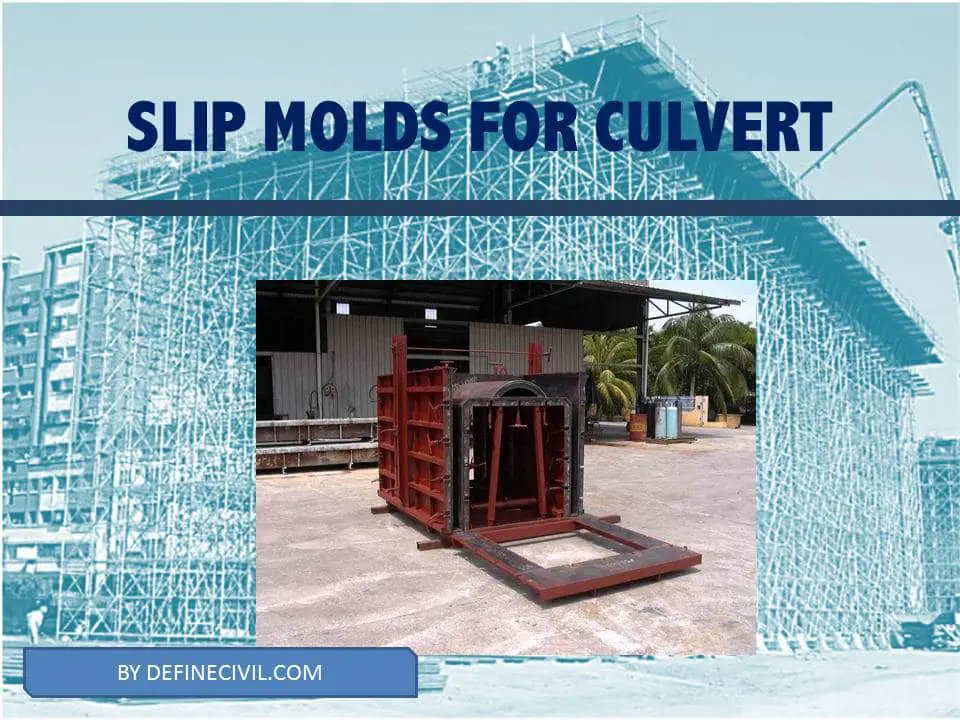 Ties & Braces
Falsework in the shape of ties, and braces are used to keep forms in position. Wallers, metallic tiles and wood bracing must be robust and securely connected to the form to keep the forms in suitable places.
Falsework mounds
Falsework mounds are a type of Falsework.  The mudsills beneath the temporary works must be correctly secured, and otherwise, the Falsework may crumble. Interim foundations are often used as the foundation for Falsework.
Since these interim foundations are being drilled, constructors or engineers should visually inspect them to ensure they do not find resistance.
Falsework mounds must be eliminated once they're no longer required. They should either be removed or, if any persist, chopped off below the ground surface.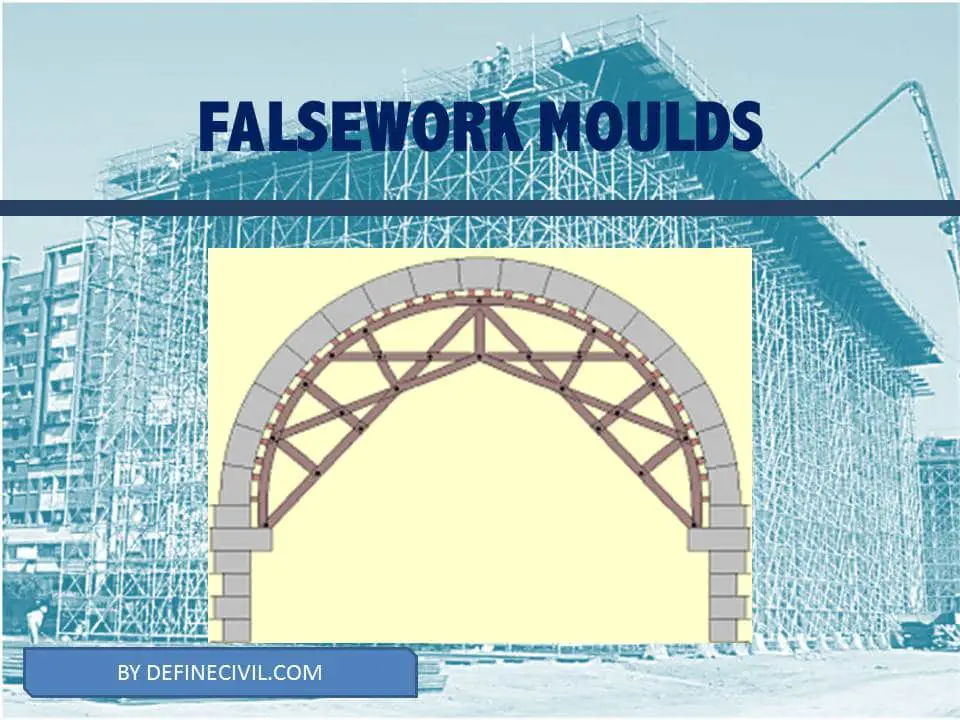 Collars
Collars are metallic bands that go around completed pillars and are a different sort of Falsework. They're implemented to enhance the forms that go into making caps.
The metallic bands are held in position by the resistance between the metallic bands and concrete. There is indeed danger that the metallic collar will slide if it does not accommodate around the columns.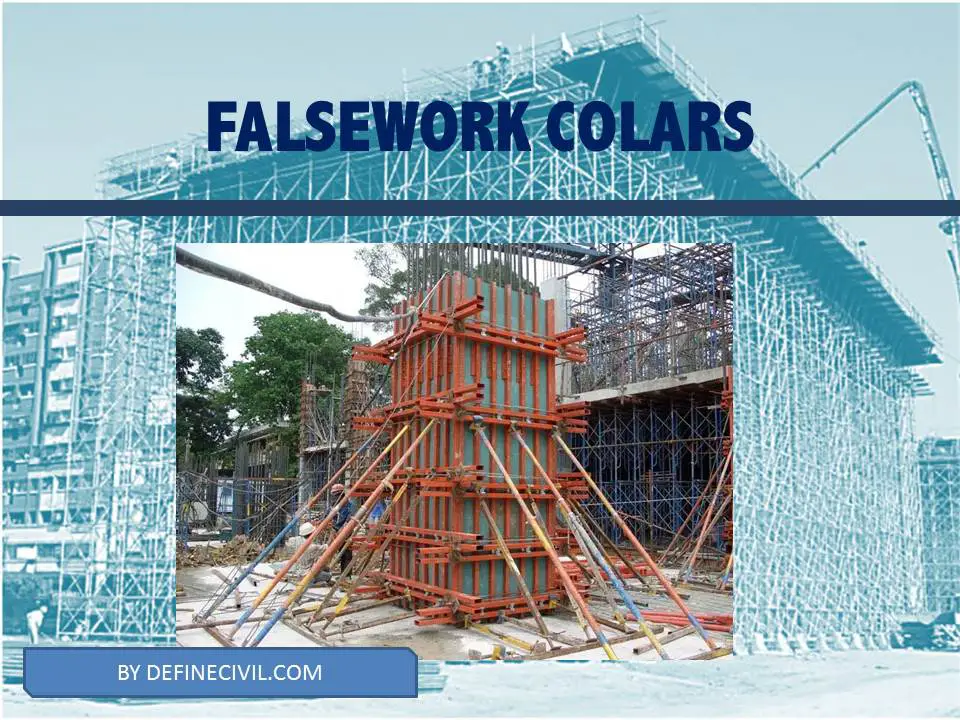 Contributing Factors for Falsework Incidents
Here're some non-compliances or violations that could lead to falsework incident and disasters:
Falsework that is not constructed in accordance with design or specifications.
For that, there must be an automated temporary work engineer who specializes in falsework design and implementation.
Unauthorized modification of falsework system due to site condition like reducing number of props, unapproved material, or usage of mixed components.
Using shortcut during installation of falsework system like not following the approved steps of installation as in method statement or flow chart.
Lack of risk management like safety analysis and installation of suitable hard barricades.
Overloading or early loading of structure falsework during and after construction.
Use of damaged or substandard falsework components
Ineffective communication and / or reporting of any untoward or unforeseeable condition.
Early removal of falsework before the concrete achieves adequate strength.
Use unsuitable false arrest system
Incompetent employees (direct employees or subcontractors)
Poor illumination and housekeeping.
How to prevent Falsework failure incidents
Here're some of the steps you can take to prevent falsework failure incidents: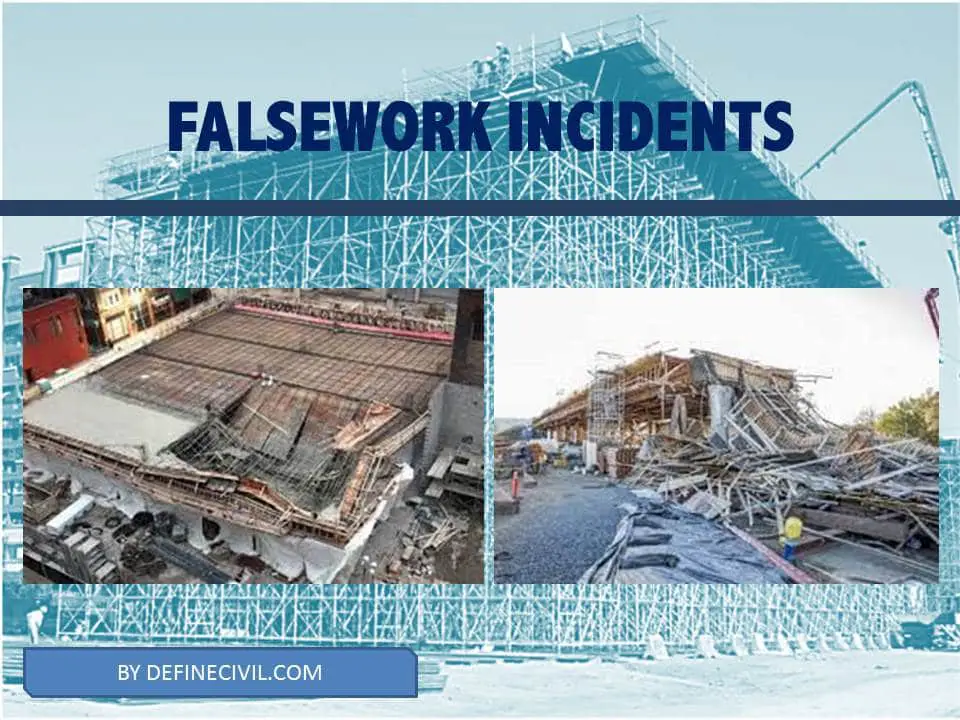 The consultants should review and approve the falsework system or activity. Consultants must review relevant documents before approval.
Falsework flowchart should identify the sequence of work including assembly, erection, concrete placement, stripping, and removal or dismantling.
During each stage of this flowchart, SHE monitor should inspect and ensure compliance for the false work system to work safely.
Falsework and formwork should adhere to the load and supporting requirements.
A temporary work engineer should inspect individual components of the falsework system.
These safety engineers should have adequate relevant training of information and related documents.
You must not allow the use of mix falsework components. At one time only one type of falsework should be used.
The area of work needs visible safety signage and fabrication to avoid ingress of unauthorized individuals.
Provide good illumination and maintain good housekeeping.
Key takeaways
Falsework system has an important role in safe and robust construction of structures. The Falsework must be composed of high-quality materials and professionally manufactured. The type and amount of material used for Falsework are determined by the nature of the building, material cost, and availability.
Different types of falsework systems are available in the market.  You need to pick one that goes well the type of structure you're dealing in.