It is without a doubt that running a construction business comes with many costs and is not cheap. There are many hidden, unexpected, and unwanted costs you need to take care of. At some point or the other, you may find it necessary to curb certain unnecessary expenditures to avoid cost overruns.
While you're always looking for growth and an increasing number of your projects, but there are a lot of areas where money sneaks through right in front of your eyes. So, even if you've got a huge capital, you have to reduce costs in a construction business as soon as possible.
But you don't worry, as cutting costs may feel like a complicated balancing act, but if done properly can let you save millions. So, in this read, I've talked about ingenious tips that can help you in lowering your day to day expenses significantly.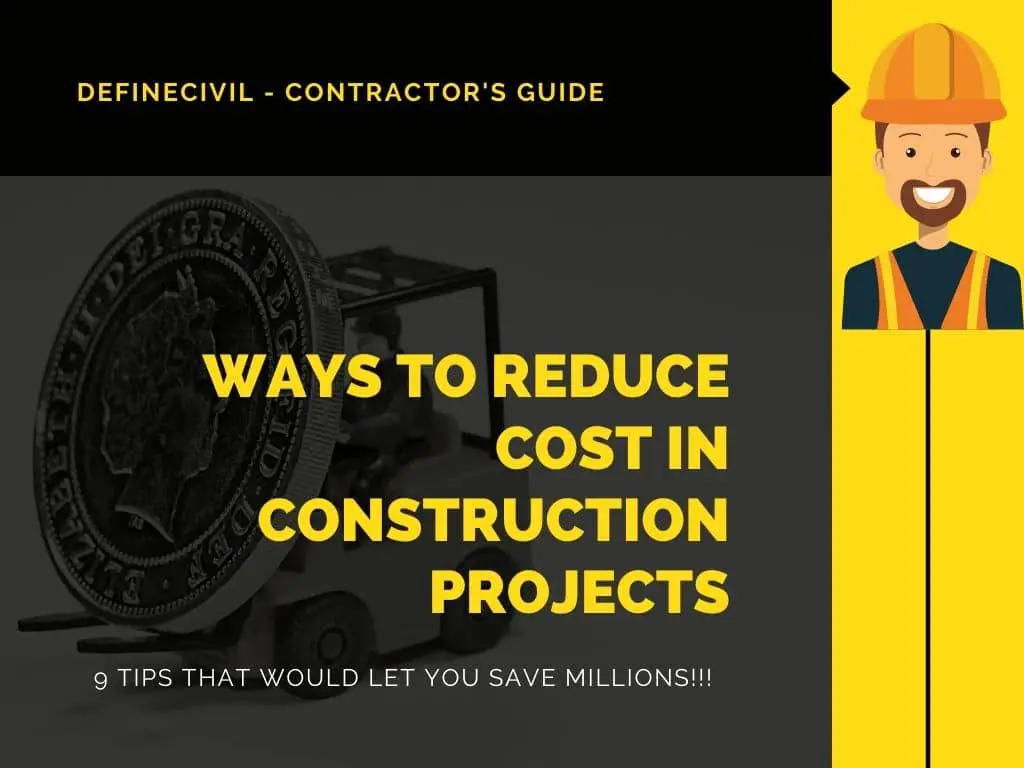 Use Free Cloud Storage
Outsourcing your data processing and storage needs will have a huge impact on your construction business. You have to digitize all your project information and blueprints to avoid unnecessary waste of time, money, and resources. Cloud computing allows your employees and workers to access data remotely without being tied to a specific physical location. They can access information right through their smartphones, computers, iPods, tablets, etc.
So, get rid of your old hard disks, paper-files, file racks, and hefty data houses. Just save in on the cloud storage and make your life simple.
Get rid of the Land Lines
Effective communication means can save you and your business from major disasters and setbacks. Now that everyone in your project team has got the technology in hand, it's the time to digitize your communication. So, disconnect than Land Lines as you can use ring central, Vonage or skype business virtual phone numbers that work on your computer or cell.
Save Paper, Save Trees
You spend a whole lot of money on stationery items and papers. But have you ever tried to look into the stationary waste in your offices? That's a lot and the best way to save money and save your business is to reduce paper. You can do things like double side print, reduce color printing, reuse printed paper for scratch notes, etc.
Lease Equipment instead of buying
Construction equipment can be prohibitively expensive for a small business like you. Anyhow, it's a mighty debate as a lot of business owners prefer to buy construction equipment. But this principle is not valid for each and every bit of equipment you need. So, if you can strategize your construction equipment you can identify to acquire some on affordable rent costs.
Cut back on paid software
There's no doubt that you require software to undertake your day to day construction tasks. But it's also an area where you can potentially save by prioritizing your software needs.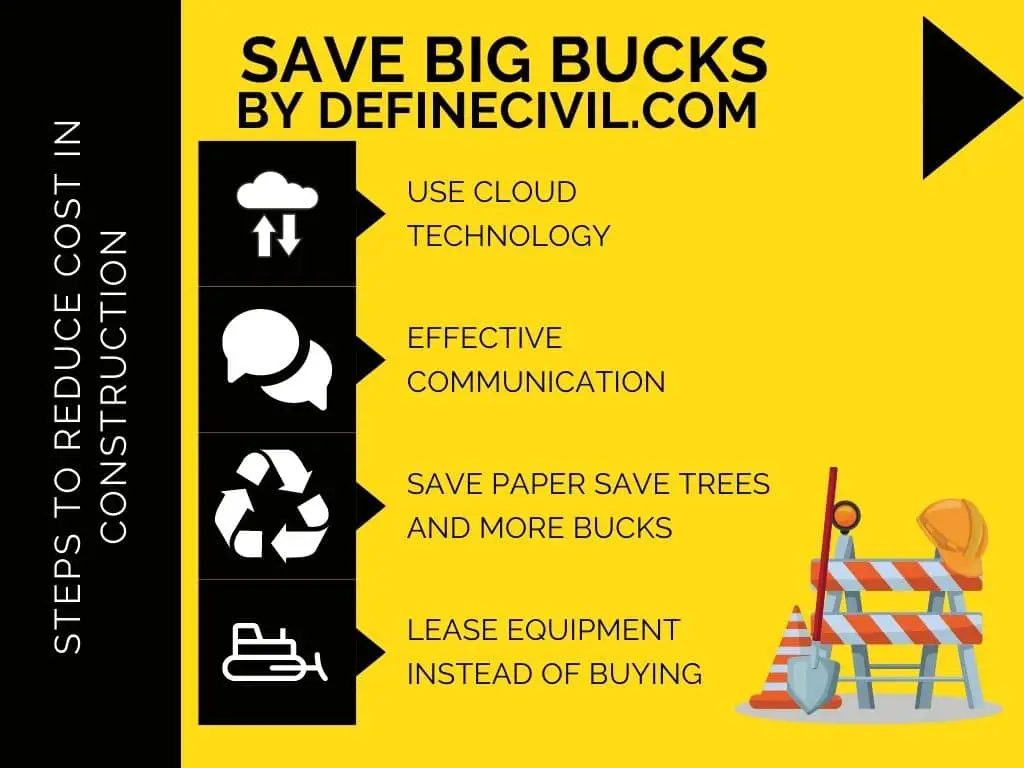 Use Social Media Marketing
Stop the billboards or magazine ads this is old school and way more expensive. So, Leverage social media to get lower-cost leads. You can join social media groups that will help you reach the right audience without wasting money while doing so.
Use Digital Meeting Platforms
Video conferencing has now become an increasingly vital technology for the construction business. You can reduce travel expenses and allow different regions to connect better with each other. So, go with Digital video meetings by using software like zoom, got to the meeting, amazon chime, etc.
Increase your productivity
You have to track and keep an eye on the productivity of all your departments. So, narrow your focus to the most profitable service and close down any department that is not producing.