Whether you prefer to go for exposed concrete floors or you have recently bought a precast concrete countertop, you would be annoyed and worried by the roughness in the concrete finish.
The only thing you can do about it is; concrete grinding and polishing.
Besides removing imperfections and roughness of the concrete surface, there are a lot of other reasons why you should think about grinding your concrete countertops and floors.
Actually, in precast concrete projects, grinding is a must. For the flooring, you can restore concrete surfaces by removing imperfections and inconsistencies by grinding. The old damaged concrete surfaces, paint, or epoxies can be removed, which would make it perfect to receive an alternative flooring option.
Whether you're planning to polish the concrete floor, removing aggressive coatings, or you want to prepare your concrete surface for some alternate finishing work, read on as I'd be going through tips that would help you in rendering a shining concrete.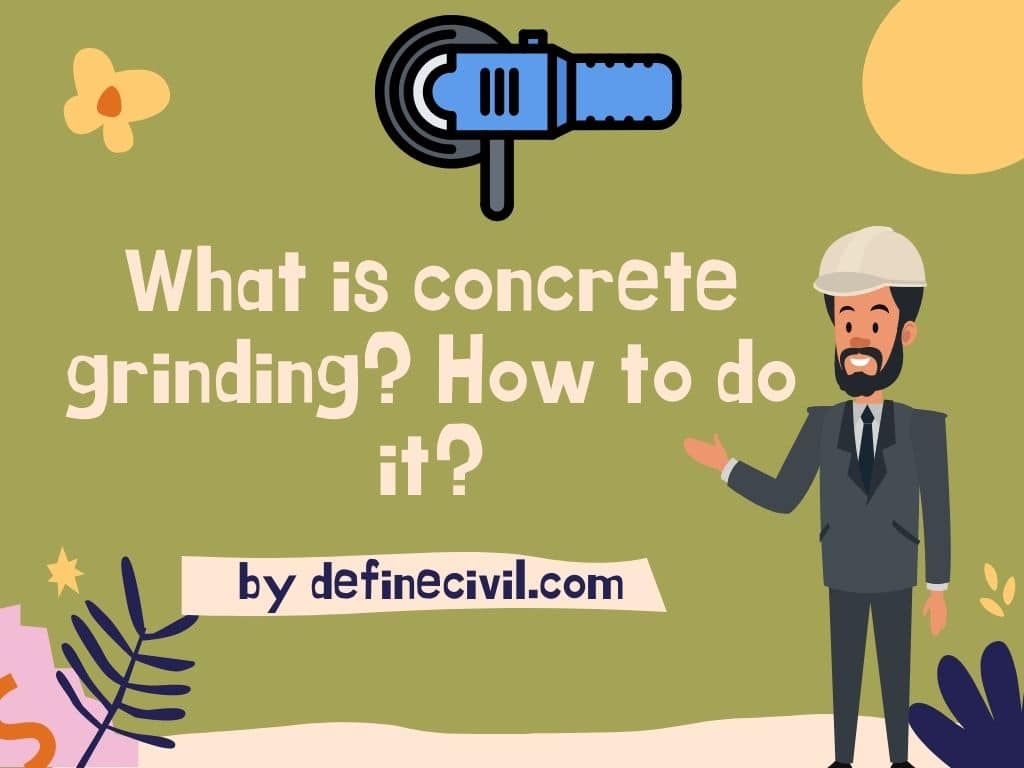 What is concrete grinding? 
[su_service title="Note" icon="icon: pencil"]The word grinding for concrete is similar to what sanding is for woods.[/su_service]
Concrete grinding is pulverizing the small rough concrete fragments by the friction of abrasives like diamond tools or silicon carbide. If you use diamond tools, experts refer to it as diamond grinding. 
Concrete grinding finds its applications in almost all products of concrete technology, including: 
pavements

floors of garages

factory warehouses

countertops

worktops.   
It helps you get rid of stubborn tile glue or vinyl glue, and at the same time, you can expose those shiny aggregates to have a unique polishing concrete look that is really in right now.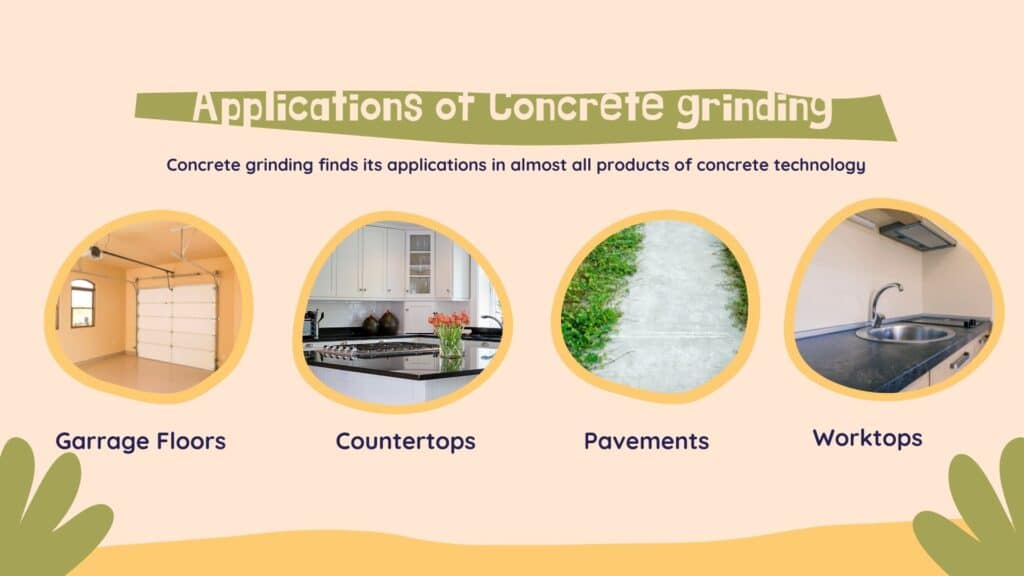 Use of the Concrete Grinder? 
The only way to smooth rough concrete is with the help of concrete grinders.
[su_service title="Note" icon="icon: pencil" icon_color="#227f24″]Concrete grinders are finishing tools used to grind and level concrete surfaces and achieve a smooth finish.[/su_service]
Concrete grinders are somewhat different than the grinders used on granite and marble. Concrete grinders are made to take care of more stress and drive the unit with more power due to increased sliding friction compared with marble or granite.
Mainly the grinding of concrete is carried out by diamonds or diamond grinders. Such grinding machines have grit sanding pads of various sizes attached to the abrasive discs or rotating blades and have diamond particles.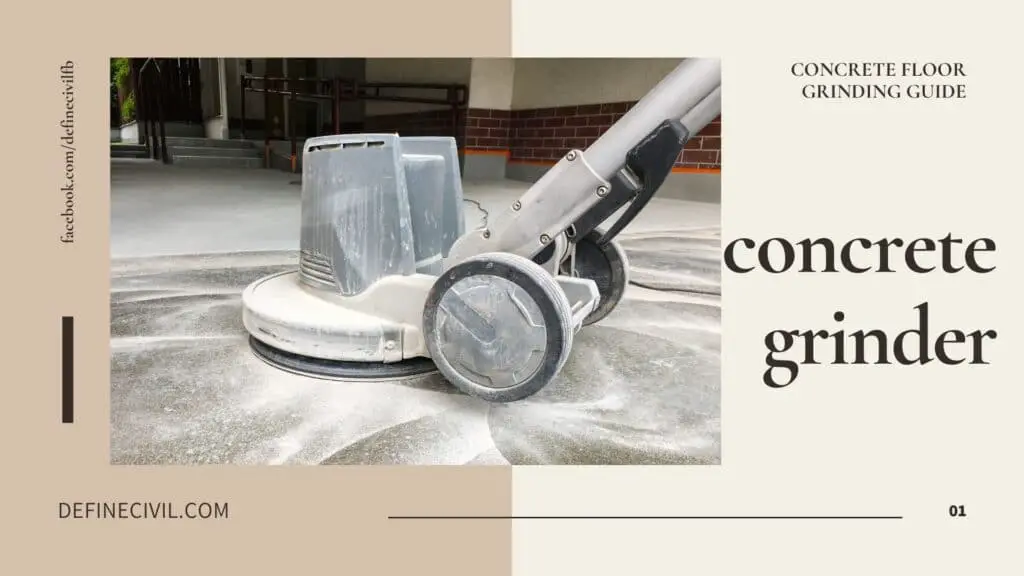 The size of the synthetic diamond varies in terms of shape, strength, and size represented in terms of grits sizes identified as grit numbers. With careful successive finer and finer grits of abrasive diamonds, it is quite possible to render a marble or terrazzo-like appearance.
Concrete grinder and different sizes or grit numbers
The grit number and the size of the diamonds are inversely related. A large grit number would mean a small diamond.
[su_service title="Note" icon="icon: pencil" icon_color="#227f24″]For removal of aggressive stubborn coating, you can use grit of coarser size (16-40), while for polishing and honing applications, you can use the medium (70-80) to good (140-150) grit sizes.[/su_service]
In addition to the grit size, the bond impacts what the final product would look like.
The bond of any group like metal-bond, hybrid/semimetal bond, and wet or dry resin bonds defines how effective the diamond tool could hold on to the diamond crystals during the abrasive grinding process.
The bond undergoes wearing in a planned manner, so grinding new diamond is exposed without sudden breakage.  
Now that you know how most common grinders work, let's move on to concrete finishes.
Types of concrete textures
Depending on the type of concrete finishing tool you use, you can achieve various types of textures on the concrete surface.
You can use a trowel or floats and a broom or edging tools to get desired consistency in the concrete surface.
So similar to the type of texture for plastic concrete, there are different finishes of concrete surface chosen for floors and countertops.
Exposed Aggregate textured finish – Full Exposure Finish
This texture is a classy shining type of concrete finish like the one we can get for terrazzo flooring. As the name suggests, it includes removing the top layer of concrete, thereby exposing the edges of the natural stone aggregates mixed in the concrete matrix. This type of finish is best for slip-resistant surfaces like in pavements. You can seal concrete by using a high-quality sealant after concrete curing to avoid staining in case of such a finish.  
Smooth finish 
This type of finish is relatively simple and easy to achieve as compared with the last class. You're not going to remove anything from the matrix. Instead, you're just polishing the top layer for a smooth and shiner surface. This type of finish is made for the countertops and worktops.
Salt or Speckled finish
This type of finish involves light grinding, so the fine stones are revealed, but the sand is hidden beneath the surface. The scratch marks obtained resulting from this polishing are removed afterward to produce a fully polished concrete surface.
Types of Concrete Grinders
There is a specialized concrete grinders tool for the countertops, worktops, and floors. These grinders and Sanders come in many configurations and sizes depending on the desired application. Now that you're ready to sand up your concrete floor and you're wondering which type would suit your needs so here's a lick.
There are two types of grinders depending on the working and configuration of the grinding stones attached to the equipment base.
Planetary Grinders
Rotary Grinders
Planetary Grinders
These concrete grinders have a sizeable central disc and three smaller discs mounted on the main disc. The smaller discs lie in the same plan and have direct contact with the floor, while the main dish doesn't contact the floor. Planetary grinders are much lighter in weight, allowing the user to move them straight with easy manipulation. They are ideal for less aggressive jobs, such as smoothing the concrete floor of a residential garage for an epoxy coating.
Rotary Grinders
Rotary grinders come in different configurations, but all do have a large disc and the base that rotates to grind the concrete surface. This type of grinder is featured for heavy-duty aggressive grinding at higher rpm. When equipped with a VFD (Variable Frequency Drive), you can use these devices for high-speed polishing with a superior finish. Rotary Grinders are ideal for residential and light commercial concrete grinding applications and the removal of stubborn carpet glue, mastics, and epoxies.
Hand-held concrete grinders
Handheld concrete grinders have a downfall in that they are smaller in size and require more effort from the user. They are used for smaller floor grinding applications and for polishing concrete countertops. Hand-held grinders are integrated with vacuum shrouds for dust-free working.
Walk-back concrete grinders
This type of concrete grinder is more significant in size as compared with the hand-held variety. You can ground large areas of concrete with these machines. There are 16" to 24" size grinders available in the market, depending on the application requirements. They can have multiple discs up to 6 and are ideal for quick removal of coatings like epoxy, paint, and tile glue.
Process of grinding concrete
Before you put your hands on the concrete grinder, you should get to know it's working. These powerful machines are if you're not trained to use them right, you might put yourself in danger.

Have a thorough look at all the machine parts and make sure all the cables are plugged in and there's no damage to any claim.

The next step is to prepare the existing concrete surface. You should repair any visible cracks or humps and strip the existing sealer or coating.

After that, use the chosen type of concrete grinder best for your suits and part your way through the polishing process. Progressively move from coarser grit to finer grit depending on the quality of desired finish.  

The final step is sealing the concrete with a suitable sealant to protect it from oil, chemicals, staining, and moisture.
Here's an awesome video on concrete grinders.
Wrap up
Concrete is a fascinating construction material that offers durability and longevity. It is way inexpensive as a flooring option compared with wood, ceramic, or even natural stone. It was much tough and resilient to withstand pressures from heavy loads. But without proper grinding, polishing, and sealing, the concrete is susceptible to moisture penetrations, leading to freezing thaw and cracks due to differential shrinkage.
Concrete grinding is always recommended to render long-lasting and classy-looking shiny floors and countertops in such a case.   
[su_box title="Recommended Read for you" box_color="#0092c4″ radius="9″ id="social_definecivil"][su_posts template="templates/list-loop.php" tax_term="3,990238472398472979″ order="desc"][/su_box]