The brick wall texture is based on a standard brick with size of 8in x 3in x 4in (deep) and comes in red, tan, whitewashed, yellow, and blue-grey colors. So, you just saw some amazing texture of a brick wall and started wondering how you can achieve such a finish in your brick wall.
Brick is one of the best materials for creating a beautiful and attractive home or building. It also provides good strength and stability to the structure. There's no doubt that brick is a power-saving, low maintenance, impermeable, imaginative, and colourful construction unit. It comes in various styles and designs, and is a long-term investment. It has a long and illustrious history of dependable structural performance.
Color variations and different textures will aid in the creation of a distinctive, aesthetically pleasing structure. Some brick varieties (often imported from abroad) have distinct sizes, proportions, and qualities, so keep this in mind if you want something genuinely unique.
Here's a detailed guide about different types of brick finishes and brick wall textures: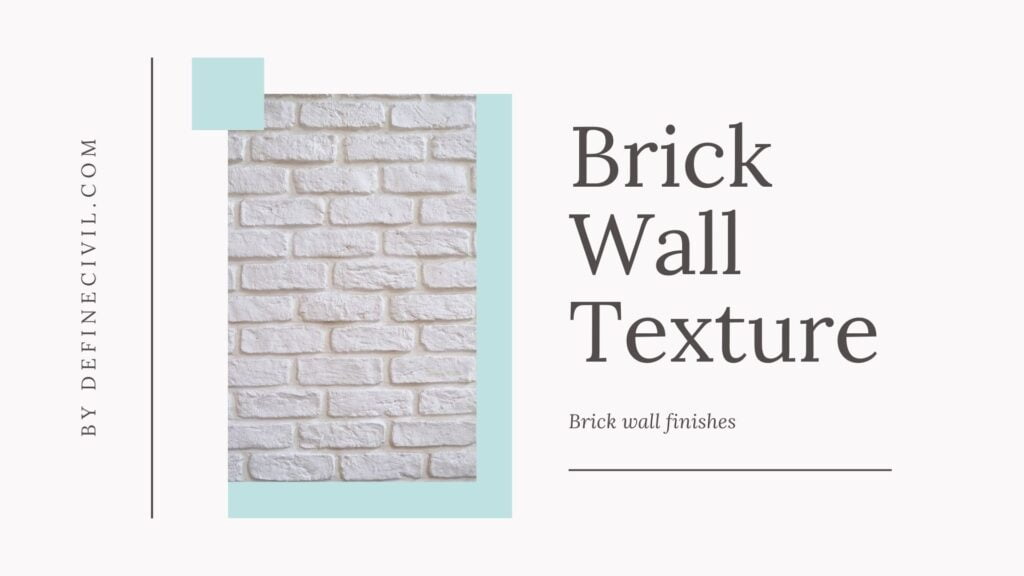 Why masons finish brick masonry in different texture or patterns?
Well, bricks are placed in various patterns and alongside they can be arranged in different styles to give a spectacular brick wall texture. Tan and blue-gray can be utilized to give architectural contrast parts to a primary red brick building. Anyhow, the brick texture or pattern is now thought as an older design. But still a lot of homeowners prefer to have a geometric pattern or texture of a brick wall.
All of the bricks come in various textures, including smooth, light, and heavy textured, stock and tumbling, and so on. In other cases, the texture is as essential as color, and light is reflected off the brick surface. As we all know, bricks are made of sand, silt, and clay, and the brick pattern is created so that the texture looks flawless.
Your selection of brick pattern is a vital step before commencing the construction or renovation of a home. Your selection of brick texture would not only impact the visual appeal of your home but can also impact the value of your property.
While you're extending your property, you need to match the new type of brick texture with the existing one. If you're finding it hard to buy the matching bricks, you can take services of manufactures as they offer matching services.
See Also: Pointing in Brickwork – Types – Keyed Pointing –  Tuck Pointing
BRICK WALL TEXTURE TYPES:
The following are the several types of brick wall textures:
A modern smooth finish brick has a constant and homogeneous character due to its wire cut and soft sand-faced finish. Before burning, a coating of sand is blasted onto the clay column to impart light texture and smooth the bricks.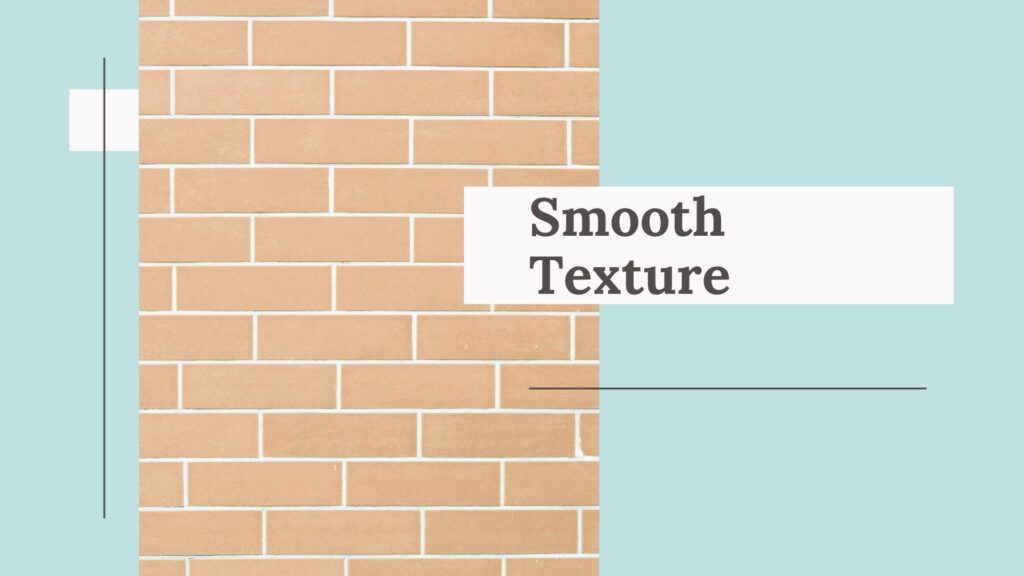 See Also: Standard Brick Size – Brick Dimensions that you MUST Know
SAND FACED TEXTURE BRICK:
Sand-faced textured brick has a sand coating sprayed onto a smooth surface before being burnt in the kilns, hence named as sand-faced texture brick. They're quite popular giving you modern and premium finish. They're coarse textured bricks and are ideal for both commercial and domestic projects. They're also termed as face bricks as being used for facing purpose. Sandfaced bricks are available in different colors and sizes in the market.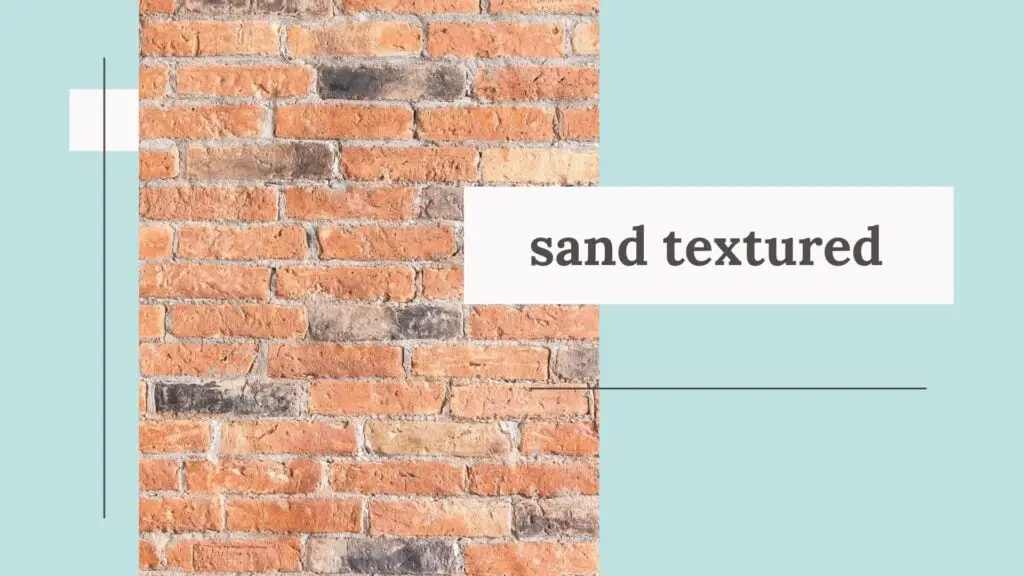 Wire-cut brick is the most widely manufactured brick in the UK, and each brick is individually cut before being burnt in the kilns, resulting in a uniform size and sharp edges. Wired bricks are opposite to what we call as pressed bricks that are made by pressing clay material into a brick mould or form and applying pressure. In India and Pakistan, still we make bricks by using pressing method.
An extruded or wire-cut clay brick could be an excellent choice if you want a smooth surface. A column of clay is extruded (pushed out). The clay column is then wire-cut and left unaltered before drying and firing in the kiln to maintain it smooth. This is a more modern way of producing bricks.
Extruded bricks contain holes in the bed, which means less energy is needed for drying, and the bricks are lighter, making them easier to handle.
See also: Properties of Bricks- Compressive Strength -Hardness – Efflorescence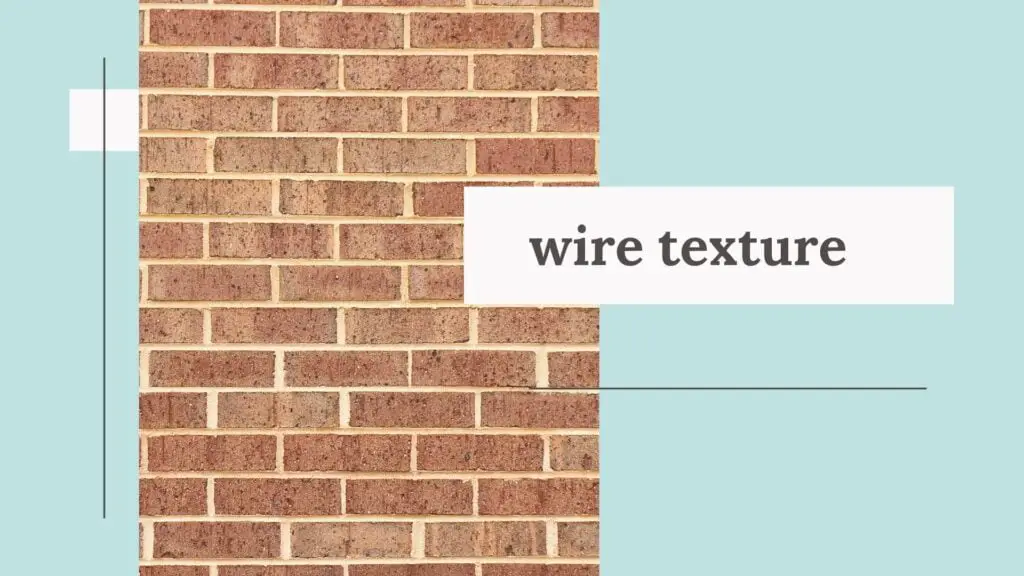 The most popular type of light texture brick is the sand face textured or smooth texture brick, a wire-cut brick with a light texture finish applied to the front and is wire-cut using a variety of blades or rollers. Blades or rollers can be used to create the texture.
The texture and quality of these wire-cut clay bricks are remarkably consistent with light finish, hence named light-texture bricks. These textures can be used to create various looks, including drag-faced effects (by generating small indentations) and ripple or wave effects.
See Also: Quantity of Bricks in a wall (STEP BY STEP Approach)
The texture of bricks with a rougher, stiffer texture is heavier solutions to facing bricks before firing help provide the brick face a more complex, 'cracked' finish, allowing for this texture.
Slop clay, a liquid clay solution applied to a wire cut brick before burning to give the face a rough finish, is used to generate an uneven texture effect in heavily textured brick.
Also Read: Wall Texture Types to create stunning home interiors (Easy Methods)
Tumbled bricks have a more irregular shape and are more cost-effective to achieve the reclaimed look. This texture is created by tumbling wire cut bricks in a large cylinder during manufacturing to create an irregular-looking brick.
Stock brick is a handmade texture with an irregular shape and texture that resembles a conventional brick. The manufacturing method for a premium-looking brick is labor-intensive, and these bricks have been used for over a century.
Soft clay clots are put into a stock mold, and excess clay is knocked off the top of the mold before the bricks are baked.
Each brick is cleaned and removed after being recycled from a prior wall or construction. If you're demolishing a building and replacing it with a new one on the same plot, you can utilize recovered bricks from the existing structure(s) if you wish to reproduce the style or are required to do so by a planning requirement.
Another good supply of used bricks is reclamation yards, but finding enough quantity and quality for a whole house or a significant extension might be challenging. You may need to remove a few due to considerable wastage.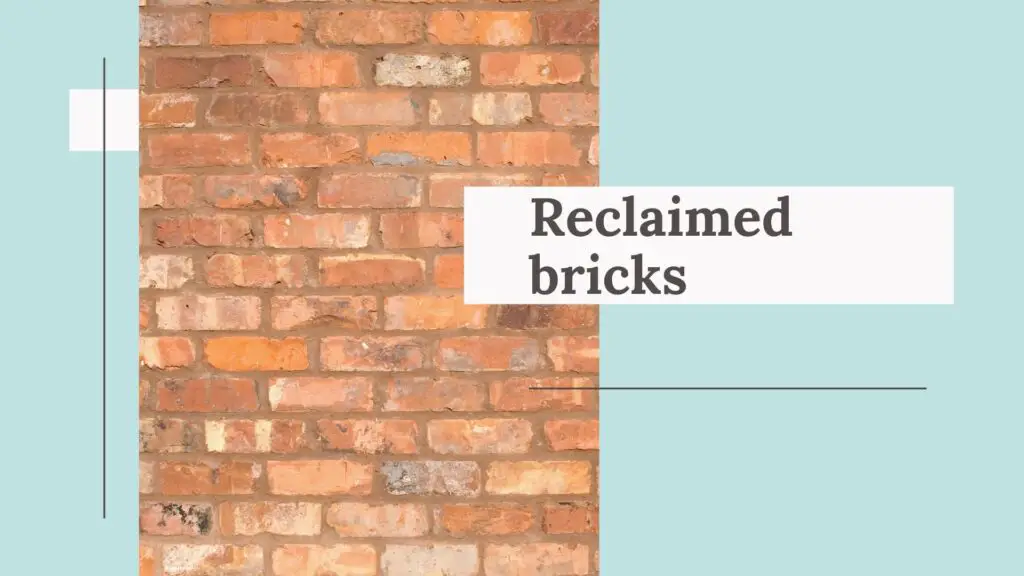 These bricks are utilized in situations where time is of the essence, and this method involves cutting two or three brick pieces into unique shapes and cementing them together.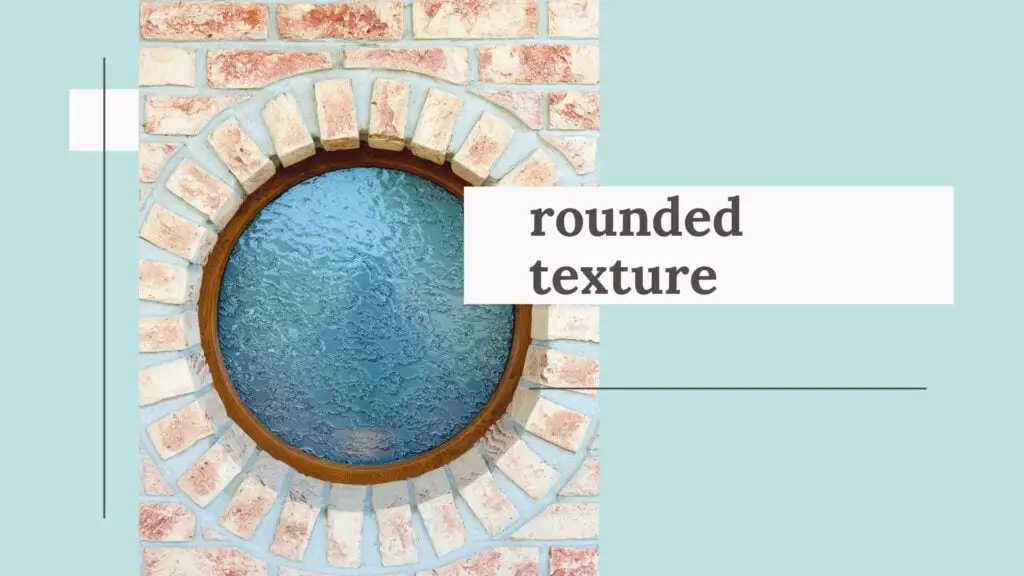 BRICKS OF IMPERIAL SIZE AND SPECIAL SHAPE:
At 73 or 75mm, the imperial size brick is more giant.
Special shaped bricks are an add-on to all-facing bricks and give the wall an angle or finish.
Handmade bricks, engineering bricks, standard bricks, facing and air bricks, and other types of bricks are all utilized as texture.
See Also: Different Shape Bricks (13 Shape Types I bet unknown to You)
BRICKS TEXTURE ADVANTAGES:
Hard and long-lasting.
Compressive strength is good.
Extremely fire-resistant.
Economical.
Low-cost maintenance.
Recyclable. Reusable.
BRICK TEXTURE DISADVANTAGES:
Construction takes a long time.
It cannot be used in a seismically active area.
Tensile strength is lower.
The rough surface may facilitate mold growth.
Cleaning the brick surface is difficult.
Color changes when exposed to the sun for an extended amount of time.
The bottom line
So, you see there're number of different brick textures, patterns, and types of brick finishes. Your selection has to be such that it blends well with your existing structure and goes perfect with your budget requirements. Your selection of brick texture will enormously impact the overall cost you're going to spend on your renovation project.